INSIGHTS
Delivering the goods: The global ambition of the UK's entrepreneurs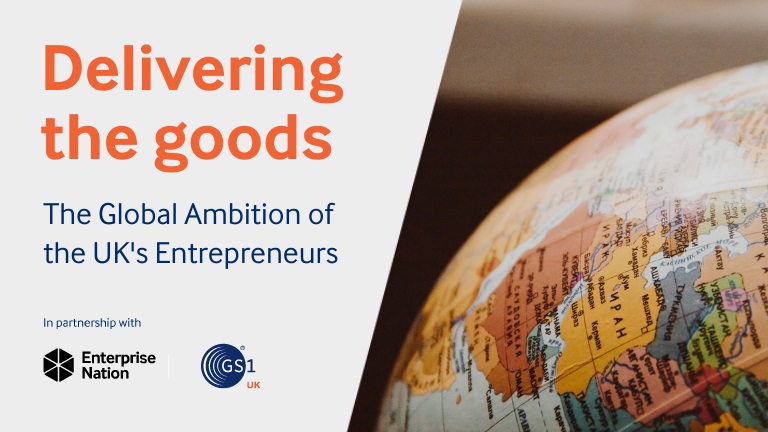 ---
Posted: Mon 27th Sep 2021
A new report by GS1 UK and Enterprise Nation explores the current exporting environment for UK small and medium enterprises and provides recommendations for how the government, business groups and others can come together to support more small businesses to trade overseas.
The research, which surveyed almost 1,000 SMEs, looks at the export environment for UK small businesses within the context of the ongoing global pandemic, and considers the impacts of Brexit and the EU free trade agreement and subsequent government trade negotiations with other countries.
The report shows that the top line sentiment among business owners is positive. Entrepreneurs have recognised the opportunity to sell to international customers who are searching for the inspirational, unique, high-quality products UK brands are known for.
Many SMEs are exporting but the report shows that their experience doing business overseas is not always smooth or easy.
The potential for more exporting SMEs is a multi-billion-pound opportunity for the UK economy and all stakeholders need to come together to address the barriers to success.
Enterprise Nation has helped thousands of people start and grow their businesses. Led by founder, Emma Jones CBE, Enterprise Nation connects you to the resources and expertise to help you succeed.