BUSINESS NEWS
Decision by Grand Jury: Is this Enterprise Nation member's idea the solution to the Brexit impasse?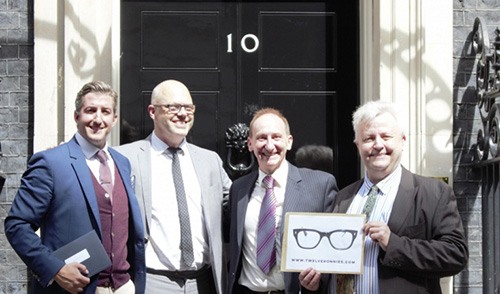 ---
Posted: Mon 12th Aug 2019
An Enterprise Nation member has won a competition which challenges entrepreneurs to come up with a solution to the challenges posed by Brexit.
Christopher Norris, is director of crowdfunding at Crowdpatch, was victorious in the initiative run by Twelves Ronnies, a match-making service between innovators and entrepreneurs with the expertise to make ideas into commercially successful businesses.
This is Norris' winning idea:
A Grand Jury is set up comprising people with different views about Brexit, overseen by the Supreme Court (aka Special Counsel). Once the Grand Jury is validated via a public vote (to ensure fairness), the panel then hears empirical evidence, conducts interviews, visits relevant locations across the UK and seeks out stories. At the end of the agreed period, the Grand Jury casts their individual votes to either leave or remain in the EU. Should there be an even split, the casting vote will be made by the Supreme Court.
Explaining why he thinks the idea would work, Norris said: "By involving everyone in the democratic process, including the millions of people who did not vote in the original referendum, and taking the time to hear every point of view, the decision on Brexit can be made with the knowledge that no stone has been left unturned. The likelihood of powerful protest groups thriving after such a vote would be dramatically reduced."
Simon Krystman, co-founder of Twelve Ronnies (who voted remain), added: "My co-founder, Jake Shaw, and I come from different sides of the debate.  Of course, there are those that would object to any further delay in leaving the EU and those that think leaving, under any circumstances, is national suicide.
"It is not possible to reconcile those two extremes and come to a consensus, which is why the parliamentary process has failed us. However, whilst not the most radical solution, the Grand Jury approach does ensure that our exit is both truly democratic and carefully considered."
Jake Shaw, who voted leave, commented: "I would have preferred a more radical solution, such as the one proposed that allowed committed remainers to retain EU citizenship and pay tax to the EU.
"However, the winning entry is clever in that it addresses the criticisms of the process, so far, and would end the aggression that has accompanied the debate, which has been so damaging to the intelligent debate that is crucial to democracy."
Shaw, Krystman and Norris visited 10 Downing Street to deliver the idea to the prime minister. He has yet to comment.
I'm a freelance content creator and event host who helps small businesses and the organisations that support them. I have 18 years of experience as a small business journalist having interviewed hundreds of entrepreneurs from billionaires like Sir Richard Branson to the founders behind brand new start-ups. I've worked for a range of leading small business publications and support groups, most recently as head of content at Enterprise Nation where I was responsible for the prolific output of content on the company's blog and social media. I'm based in Bristol where I run and host regular events with the local small business community and have strong connections to major business organisations in the south west region. In total, I've hosted over 50 events; from intimate meet-ups to conferences with an audience of hundreds including events for international brands like Facebook and Xero. I'm also a big fan of podcasts having hosted Enterprise Nation's Small Business Sessions as well as lots of online events including Facebook Live interviews, webinars and three live web chats from inside 10 Downing Street. With my partner, I co-run Lifestyle District, a lifestyle blog focused on culture, art, theatre and photography. I'm here to help. I'm volunteering free advice calls of up to an hour as part of the Recovery Advice for Business scheme, over the next 6 months. Please get in touch to see how I can help your business.