MEMBER STORIES
Creating an Instagram shop for self-care business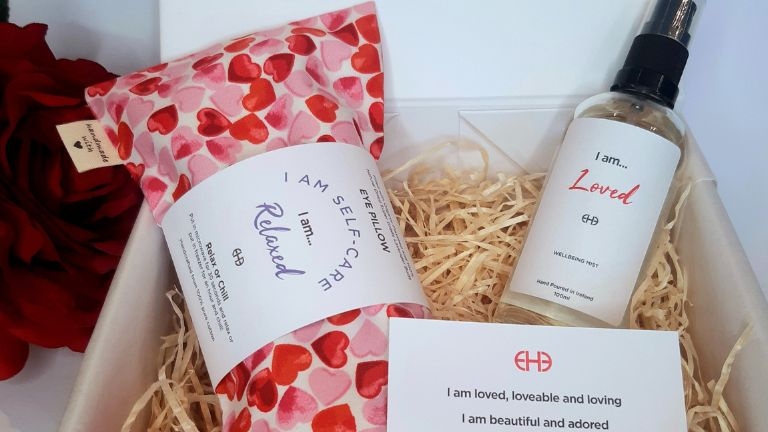 ---
Posted: Tue 18th Oct 2022
Donegal-based Edelle Harrigan-Edgar turned her spare time into a passion project when she founded I Am Self Care in 2021.
She recently attended a Meta #SheMeansBusiness webinar to help her expand her customer reach and make it easier for her customers to purchase her products.
We caught up with Edelle to find out how taking the #SheMeansBusiness webinar, hosted on the Enterprise Nation platform, has helped shape the future of her business.
What does your business I Am Self Care do?
I hand-make aromatherapy products to fit in your wellbeing journey. I use pure essential oils and I make products such as pillow mists, room sprays, essential oil blends, aromatherapy roller oils, reed diffusers – different products using essential oils.
I've always loved using essential oils; they've helped me in my own wellbeing journey over the past number of years.
What made you begin your company during lockdown?
I work as a global recruitment manager and during lockdown I worked from home while my three kids were being home-schooled and my husband was on furlough. The company came from a passion project to pass the time in the evenings.
The children didn't have any after-school clubs, and my time is usually taken up sorting them out and doing things with them.
I'm not a massive TV person; I would prefer to read a book or listen to a podcast, so I just thought I needed to do something – there is only so much playing tennis out the back with the children you can do.
My children don't need me so much as the youngest is 11 years old, so I just decided to do something for myself.
How did you get started?
I signed up to an essential oils course and then completed an essential oils business diploma and a diploma in organic skincare. I'm now studying as an aromatherapist too.
I have a fashion degree and when I left uni, I had started making wedding dresses. But then I had my daughter Holly, and when she was about two I gave that business up. It was doing really well but I had just lost the passion for it.
I suppose I just left it, got married, had a family and got a job with the recruitment company. But I always knew I was going to start my own business. I didn't know what it was going to be but I knew it was going to happen; fast forward to now and I founded I Am Self Care.
You recently attended a Meta webinar on setting up a shop on Instagram. How has this helped your business?
My daughter helped me set up my Instagram business page but I didn't have an Instagram shop. I thought this was something I needed to do so that when I share my posts about my products it's going to be easier for customers to click on the link and see the products and the price. The course made it pretty easy to be honest; it was really straightforward.
What are the future plans for I Am Self Care?
I'm going to stay working in recruitment because I love my job, but I'll be growing my business, expanding my product range and developing more skincare-related products.
To date, my products have been featured in a gift basket in Dublin department store Arnotts and are stocked in The Shandon Hotel and Spa in Donegal.
I do everything from home, everything is handmade by me, but we're currently looking at converting our garage.
Relevant resources
Enterprise Nation has helped thousands of people start and grow their businesses. Led by founder, Emma Jones CBE, Enterprise Nation connects you to the resources and expertise to help you succeed.