BLOG
Create an online course: How to build it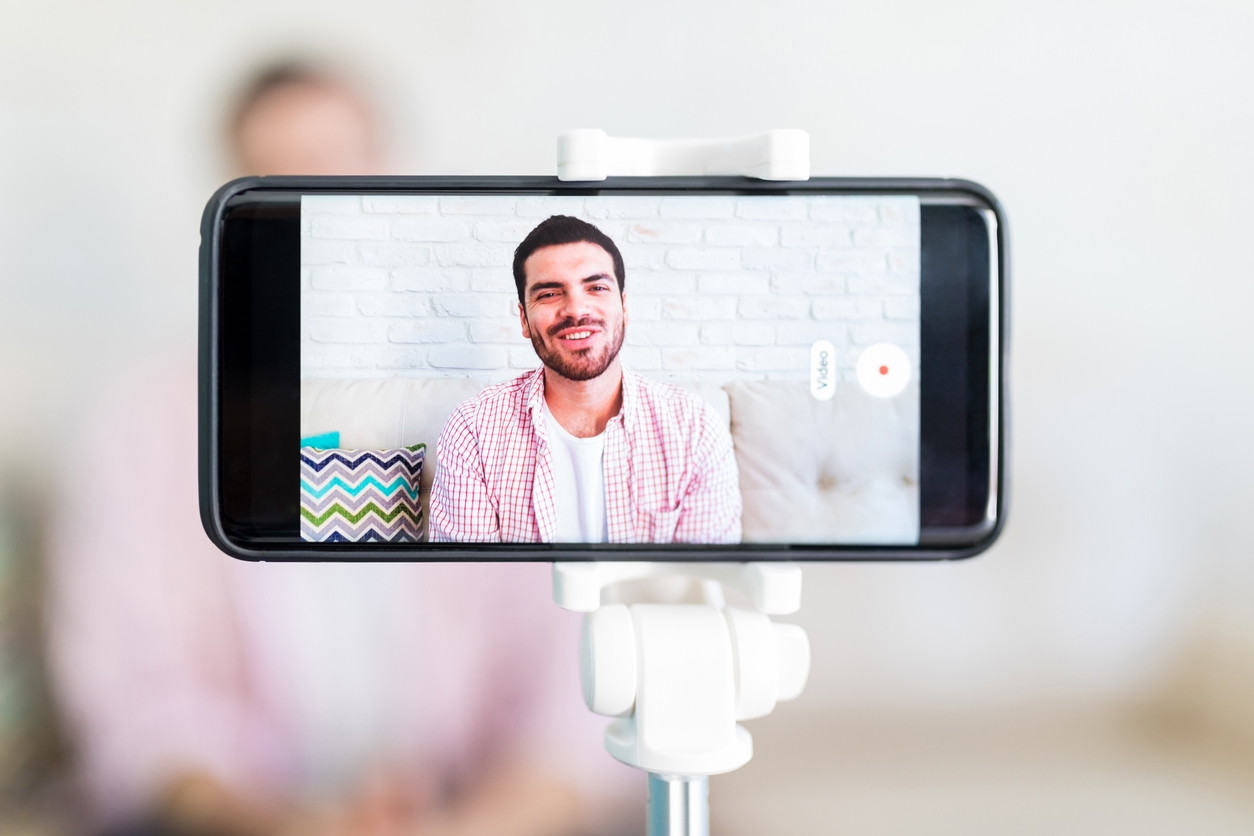 ---
Posted: Wed 21st Apr 2021
Building an online course doesn't need to be like scaling Mount Everest. Sure, it's no walk in the park, but if you treat it like a project by approaching it in steps, you will be successful.
Remind yourself of the benefits of creating an online course for your business before you embark. Then, follow these simple steps to get on your way to designing your first course.
Pick the right platform for your business
The first step before writing and filming your content, you should decide on where you want to host your online course. Your choice will impact how quickly you can go to market, how you scale and manage your customers.
There are so many online course platform options in the market, which might feel overwhelming, but base your decision on the factors that are most important to your business, such as:
Ease of use - The tools to help you design and build

Integration with websites - creating a streamlined customer journey

Customer service - responsive and accessible

Pricing - consider bolt-ons and price increases with scale

The target audience - who they attract and from which locations

Tools and automation - email campaigns, funnels, CRM, sales pages, memberships

Analytics - metrics for your course and marketing
Do your research and make a list of pros and cons for different platforms. It might be helpful to ask people offering similar services to you what they use, but bear in mind your requirements may differ.
So if technology isn't your thing or you have no experience in marketing and would find templates useful, your choice will vary.
If you're stuck on which platforms are out there, you could start with exploring the popular sites used by some of Enterprise Nation's members such as Teachable, Podia, Thinkific, or Karta.
Design and plan your content
Pick your ideal client first.
If you are itching to start creating your content, you need to be clear on who you are targeting because this will impact your marketing later on. Imagine this person as you plan your content - give them a name and avatar. Use the insights from your research (surveys, speaking to clients) on who this best serves.
Take baby steps.
Give yourself a deadline and break the project into manageable pieces. If you set unrealistic expectations, you will become overwhelmed and likely give up or find excuses not to finish. Set aside time each day to work on it and pick sections to work through. Gradually you will see it take shape, and before you know it, you have a course.
Keep it simple.
Do not try to cram in too much for your chosen topic. Remember, it is about the transformation and the steps to take someone from A to B. Every step becomes a section or lesson, so keep that in mind. A good range is between six to 12 lessons.
Try reverse-engineering the process - what do your students need to do each day or week? Think about the progress they should make. Hubspot Academy offers free courses on digital and content marketing, where you can see the time length for each course and how many lessons are included.
When Jennifer Corcoran approached making her first course, she thought it needed to include everything in one go. After a year of delaying, she changed tactic to focus on one topic - optimising your LinkedIn profile. This enabled her to create a second course on your LinkedIn company page.
"When I initially planned it years ago, I never got around to it because I got overwhelmed. I thought I'm going to block out a day and do it all. When I broke it down into little steps and started with half an hour a day, I built the course within two weeks."
Best format for an online course
The format for your course will depend on what it's about, but most incorporate video as it is more engaging. This does not mean you have to be on camera the whole time. Having at least an introduction video where you say "hello" and talk about the course is great because people want to get to know the person behind it.
You can create a PowerPoint and record a voiceover, or if you are demonstrating a platform, you can record your screen using a tool like Zoom or a plugin like Awesome Screenshot. This is great for those students who are more visual and like to follow along.
Get creative. You could also include case studies or interviews with experts. Anything you can't fit in, add as supporting materials like toolkits, templates or guides and blogs. You can see examples of how to incorporate experts and case students in Enterprise Nation's Amazon Small Business Accelerator courses.
Keep the length of each video to around three to five minutes if possible. If your course has 12 lessons each five minutes in length, that's one hour to complete.
Create a consistent framework for each lesson by making sure you introduce what they will learn, why it is important and the steps to reach a successful outcome. It might be useful to do a short recap of the key lessons at the end of each lecture.
Three things you can do today:
1. Pick a platform - write down your requirements and research which platforms deliver the best value for your budget and needs.
2. Create a step plan - work backwards from the outcome and outline the steps needed to complete the transformation.
3. Give yourself a deadline - set a realistic goal and timeframe and block time each day or week to work on your course.
>>>>
Here are video, content and course creators on Enterprise Nation who can help you get started:
Rachael Howourth, founder and director, My Sales Mentor
Rachael helps coaches, consultants and online course creators to build and scale their business so that they can celebrate sell-out program launches and create passive income streams.
Jeremy Mason, founder, MP Video
Jeremy is your go-to for understanding how to create effective video that empowers your business to grow. With 20+ years of broadcast TV experience fused with deep knowledge and enthusiasm for all things digital marketing - and - in particular, video marketing.
Sonja Leason, managing director, Love Mondays
Sonja helps build high performing businesses online and high performing teams offline. She works with entrepreneurs to create a profitable product ecosystem and streamlined customer journey that can scale.
Melissa Fretwell, founder, White Camino
Melissa draws on her knowledge and creativity from years in the story telling industries of media and entertainment from UKTV, BBC Studios to Channel 4, to help brands unlock and communicate their stories.
Hello, I'm Amanda, Enterprise Nation's adviser community manager. I oversee communications, content and events for our active and collaborative adviser community. I'm here to help our members make the most of opportunities and ensure we're constantly improving what we offer. Previously, I've worked across a range of professional services industries specialising in diversity and inclusion and corporate culture. I founded an award-winning corporate D&I initiative and led community strategies for a global board-level women's network. An aspiring writer and storyteller. My roots are from Wisconsin but I have lived in the UK for over 11 years. I enjoy going to gigs, fitness, camping, and far away places.