BLOG
Build your mindset: Resources to help you create a mentality for success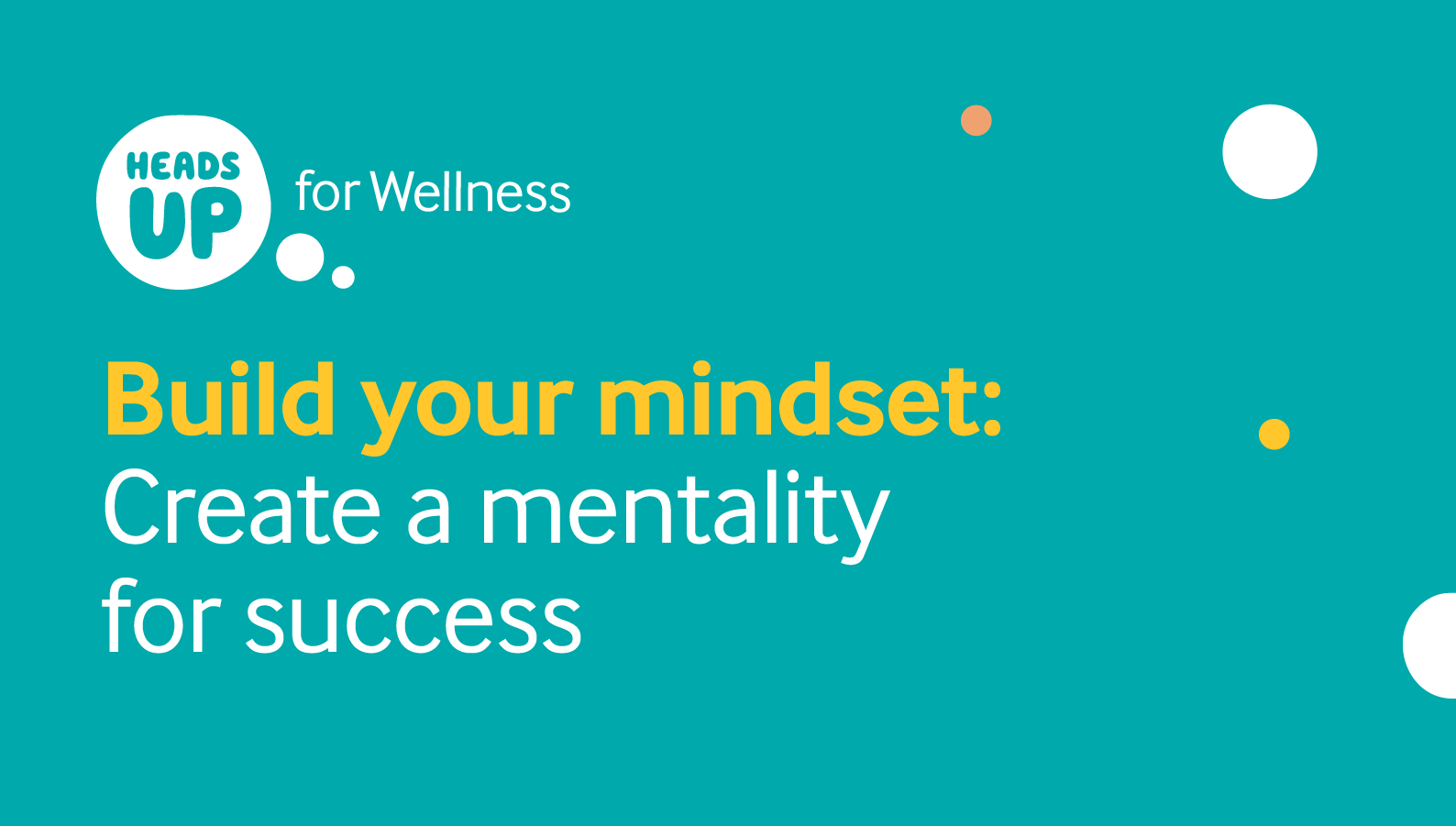 ---
Posted: Wed 12th Feb 2020
Building a resilient mindset is essential to enjoying - and coping with - the emotional journey of building a successful business. Running a business means taking risks and managing the momentum generated by success. It requires learning a wide variety of new skills quickly and becoming a leader - you're going to be pushed out of your comfort zone!
We've collated our best articles about creating and maintaining a healthy mindset as part of our Heads Up for Wellness campaign, from the building blocks that will help you get started to what to do if things go wrong.

Your mindset is the attitudes and beliefs that impact how successful your business will be. You need to invest time building your self-belief and nurturing your love for your business if you're going to achieve your goals - and enjoy the road to achieving them.
We look at five practical steps you can take to start improving your mindset and shared stories from entrepreneurs who are embracing them.
Things often don't go as you plan, expect, anticipate or hope when you're running a business. Gordon Lindsay, Enterprise Nation member and founder of Aston Business Services, shares tips on how to identify the problem and fix it, so you can get on with running your business and doing the fun stuff you enjoy.
How to look after your mental health and build resilience
---
Sheri Jacobson, clinical director of Harley Therapy, shares advice on building mental resiliance, from being aware of your mental triggers and understanding stymptons to what help is available.
Improving mindset doesn't just benefit business owners, it's important to think about your employees too.
In a hugely insightful podcast with Ry Morgan, the serial entrepreneur explains why bosses need to support their employees' health and wellbeing, raising millions in funding from investors who care about the issue and his tips for how entrepreneurs can manage their own mental health.
Network and share experiences with your local business community
Reserve your place at one of our monthly events where you can meet entrepreneurs based near you.
Enterprise Nation has helped thousands of people start and grow their businesses. Led by founder, Emma Jones CBE, Enterprise Nation connects you to the resources and expertise to help you succeed.