BUSINESS NEWS
Could 'trusted trader' status help your small business beat Brexit?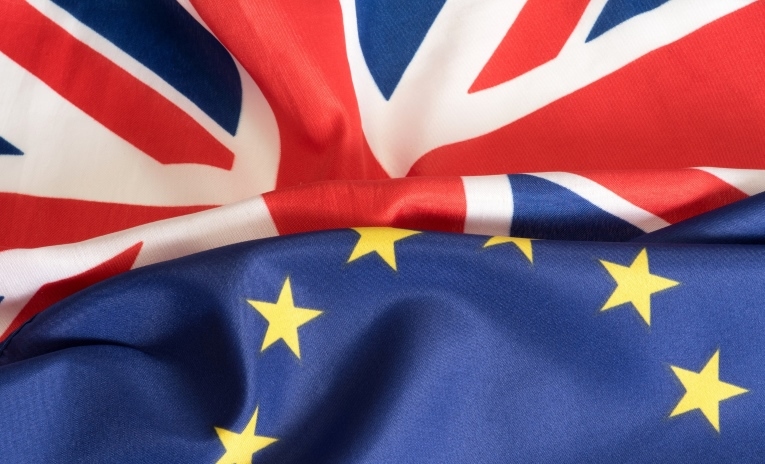 ---
Posted: Fri 21st Sep 2018
_What is Authorised Economic Operator (AEO) status, how do you get it, and should you bother? Rebecca Burn-Callander, author of _The Daily Telegraph Business Guide to Brexit (to be published in summer 2019) explains.
With just six months to go until Brexit, many exporters are worrying about the impact that our divorce from the European Union could have on international trade. Warnings of lengthy delays at customs, additional documentation, even tariffs, have spooked many small businesses.
But a little-known scheme, known as "trusted trader" status, has been touted as a possible solution to the uncertainty.
"Trusted trader" is the moniker applied to the Authorised Economic Operator Status used in the EU. This mark signifies that an exporter has all the correct processes in place, that goods are packed and transported in a secure way, and that there is minimal opportunity for fraud to take place at the organisation.
The "trusted trader" concept came to the fore back in July when the scheme was referenced in a government whitepaper on Brexit readiness and several major trade and consulting organisations have since claimed that it could help businesses weather the storm, even in the event of a "no deal" scenario. However, for smaller firms, getting accreditation is not straightforward.
Mike Danby is the boss of freight forwarding service Advanced Supply Chain. The Halifax-based firm works with the likes of Matalan, Asda and DFS, moving goods around the world.
According to Danby, who has now secured the trusted trader mark, the barriers to entry are very high.
"I've seen Brexiteers say that even companies employing five people can get AEOS," he says. "This is just not viable. It took us a whole year to get the accreditation, and that was employing an expensive consultant to manage the whole process full-time. The reality is that most small businesses do not have the time and resource to do that."
Danby reveals that the cost of applying for the "technically difficult" scheme can reach up to £100,000. "You need to document all your processes to a high standard," he says.
"This isn't a matter of filling in a form and sending it off. We're talking 40 hours a week for 50 weeks to get this done, and that's using input from many of our staff too." There are around 270 questions on the application form, covering everything from HR to legal processes to financial due diligence.
The benefits of "trusted trader" are also limited, he explains. The mark doesn't allow you to jump customs queues, nor does it guarantee that your goods will be exempt from possible tariffs.
"It's not that AEOS gives many positives, it's more that it gives you fewer negatives," he says. "For example, customs always pulls a certain amount of stuff at the border for checking. If you're AEOS then you're less likely to get pulled out.
"That's what it means by '"trusted trader". It means that HMRC thinks that you are a trustworthy organisation. Ultimately, as an exporter we're collecting tax on behalf of our government and foreign governments, so the mark shows that fraud would be very unlikely."
Danby believes that any business turning over less than £10m would be unlikely to benefit from this scheme. "Even if you're a £10m business, growing 5% a year, it'll take a long time to get a return on the investment in trusted trader."
Advanced Supply Chain is in the process to expanding internationally, especially in the US, where the "trusted trader" mark carries extra weight. This has justified the expense, according to Danby. "Some customers will only deal with trusted traders. But usually  it's just one thing on a checklist of 50 'nice to haves' for customers, so it's just another box that we can tick to make negotiations easier."
Advanced Supply Chain already had all the policies in place required to meet the AEOS criteria, but has been forced to tighten up security at its depot: staff now have to sign in and out of the building.
HMRC estimates that 131,000 traders may need to make customs declarations for the first time after Brexit.
According to official figures, the UK has just 630 "trusted traders" right now. And of those, more than half of these are freight forwarders; very few small exporters have secured AEO certification.
The application form for AEO (and the corresponding notes) can be found here.
Enterprise Nation is publishing content in the lead-up to Brexit to help small business owners navigate the opportunities and challenges. Look out for a dedicated Brexit hub coming soon.
Other Brexit content:
Event: How to export your products and services to Europe
Join a panel of experts for tips on selling your products or services to Europe on 26 September in London. Find out more and book a ticket here.