BLOG
Cost-saving tips for Irish households from Planet Mark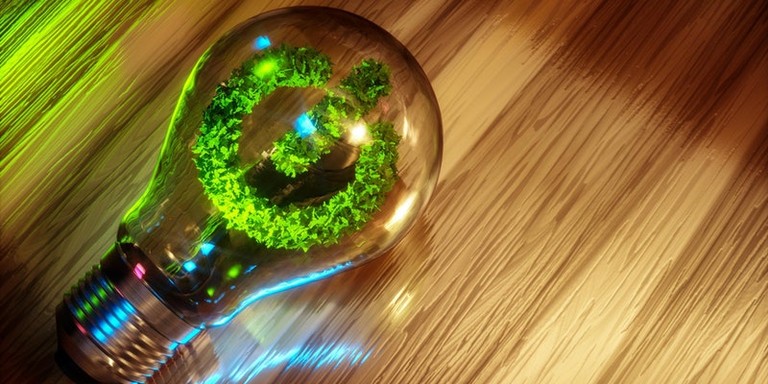 ---
Posted: Thu 29th Dec 2022
Our partners at Planet Mark understand many of us are looking for ways to save energy at home with the energy crisis and colder months approaching.
Despite the support for businesses and individuals in Ireland, many are still struggling, and this is compounded by a huge increase in the cost of living.
Cutting carbon, saving energy and reducing costs go hand in hand. In this blog, we share some of Planet Mark's immediate and medium-term actions you can take that can help you save energy at home.
Energy saving in the kitchen
'Cold appliances' like fridges and freezers are energy-intensive and contribute to around 13% of the average household's energy bills. Simple switches and behavioural changes in your kitchen can make a huge difference to your energy consumption and bills.
Energy saving in the laundry room
'Wet appliances' – for example, washing machines and tumble dryers – are hugely energy-intensive due to the power they need to heat the water. Here are some simple and low-cost ways to save energy at home.
Energy saving in the bathroom
Doors and windows
According to Electric Ireland, many families are seeing up to 30% of their energy escape through the roof, while 25% is lost through windows and doors. Looking at your doors and windows is an important step in home energy savings.
Heating and cooling
It's true that heating and cooling your home uses the most energy by far. Simple actions to conserve heat are important and can drastically save energy while lowering your bills.
Want to know more about how to save energy at home?
Benefits of conserving energy
There are clear financial advantages to reducing energy consumption in your home. But energy efficiency can also increase the value in your property, give you a better quality of life, and help protect the environment.
By making energy-efficient changes across your home – from fixing leaking taps to changing all lighting to LED bulbs – you can help boost the value of your property for future buyers. Lower energy bills and fewer repair bills hold a lot of appeal.
Small energy changes can also make your living environment more comfortable and may come with some health benefits. Properly insulated homes will make your home warmer, drier and better ventilated and can help prevent pollutants and stop mould and illnesses.
On top of this, cutting energy means also cutting carbon. Residential properties are responsible for between 17%–21% of energy-related carbon emissions globally, and the energy supply sector is the largest contributor to global greenhouse gas emissions.
By reducing the amount of energy you consume, you're also lowering your carbon footprint. As part of the Planet Mark Business Certification, Planet Mark helps organisations to reduce the emissions associated with several areas including energy.
If you're a business looking for best practice on measuring and reducing your energy consumption, download our free toolkit.

Plan it with Purpose: Sustainability discovery tool
Answer a series of questions about your business and get a tailored action plan that tells you where to find the support, resources and advice you need to be more sustainable. Take me to the tool
Enterprise Nation has helped thousands of people start and grow their businesses. Led by founder, Emma Jones CBE, Enterprise Nation connects you to the resources and expertise to help you succeed.