BUSINESS NEWS
Government 'looking at proposals' for coronavirus support scheme covering director dividends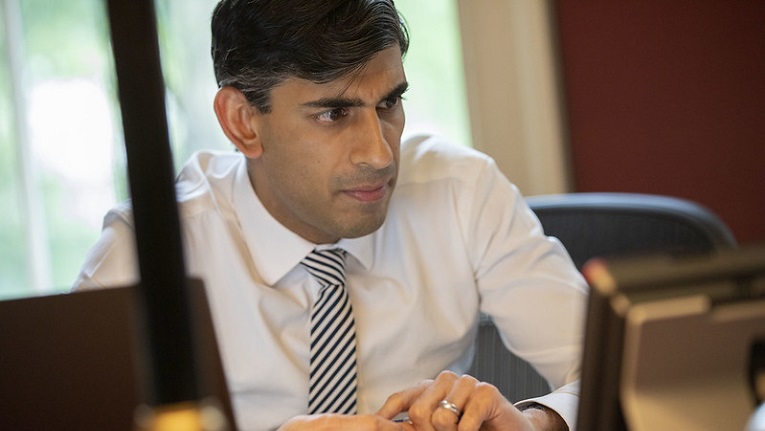 ---
Posted: Wed 29th Apr 2020
The Treasury is considering proposals to support limited company directors who pay themselves with dividends, a senior official has said.
Giving evidence to the Treasury Select Committee, Beth Russell, the Treasury's head of tax and welfare, said: "we've seen proposals and we're looking at proposals".
Support for limited company directors impacted by the coronavirus pandemic but who use dividends has been a controversial issue.
The Coronavirus Job Retention Scheme allows them to access grants based on PAYE salaries but because many directors pay themselves a low salary, the amounts provided are much smaller than what can be accessed through other schemes such as Self-employed Income Support which provides up to £2,500.
The government says it's difficult to separate income dividends from other dividends, but Russell said the Treasury is considering proposals "where the money is paid out on a claim not verified up front and clawed back later".
"We don't have information on these people, we don't have an assessment of the scale of the risk there but clearly there's both a fraud risk, an error risk because for some people it's difficult for them to work out themselves what dividends relate to their business versus other dividend income they might have.
"There's also the work for HMRC having to go back and retrospectively check every single claim which they don't need to do in the same way for the schemes we've set up so far."
Russell added: "If we did do this, it would have to be a separate scheme and it would be very, very different from ones we've already put in place and would take far longer to set up."
Committee chair Mel Tride asked Russell to write to the committee outlining the proposals that are being looked at and how many individuals are covered by the dividend issue.
Enterprise Nation joined a call with the small business minister and put forward an idea for how the government could provide support covering dividends.
Image credit: HM Treasury
The latest coronavirus support information
We are keeping you updated on the latest information on how to access the government's coronavirus business support here. You can also find advice and ask a question on Enterprise Nation's coronavirus business advice hub. Follow Enterprise Nation on Twitter too for updates.
During this challenging time for small business owners we want to ensure you have access to advice, so we are offering three months free Enterprise Nation membership. Apply coupon code COVID19ENFREE at the checkout.
I'm a freelance content creator and event host who helps small businesses and the organisations that support them. I have 18 years of experience as a small business journalist having interviewed hundreds of entrepreneurs from billionaires like Sir Richard Branson to the founders behind brand new start-ups. I've worked for a range of leading small business publications and support groups, most recently as head of content at Enterprise Nation where I was responsible for the prolific output of content on the company's blog and social media. I'm based in Bristol where I run and host regular events with the local small business community and have strong connections to major business organisations in the south west region. In total, I've hosted over 50 events; from intimate meet-ups to conferences with an audience of hundreds including events for international brands like Facebook and Xero. I'm also a big fan of podcasts having hosted Enterprise Nation's Small Business Sessions as well as lots of online events including Facebook Live interviews, webinars and three live web chats from inside 10 Downing Street. With my partner, I co-run Lifestyle District, a lifestyle blog focused on culture, art, theatre and photography. I'm here to help. I'm volunteering free advice calls of up to an hour as part of the Recovery Advice for Business scheme, over the next 6 months. Please get in touch to see how I can help your business.