BLOG
Coronavirus: Funding and support schemes to help small businesses and the self-employed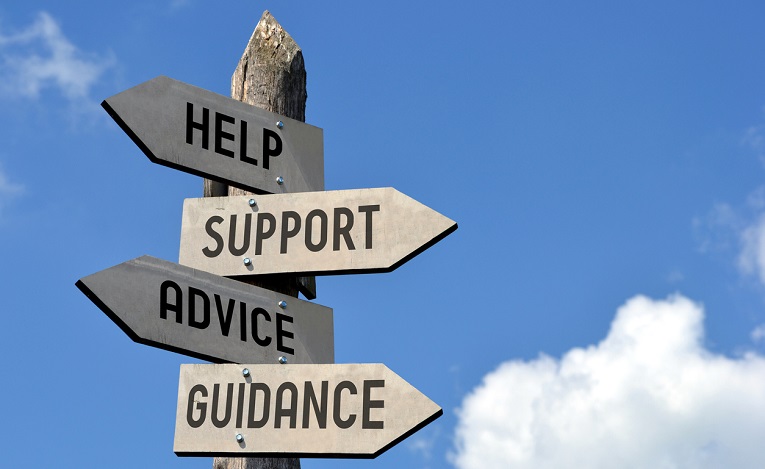 ---
Posted: Mon 29th Mar 2021
_While the government has announced various schemes aimed at helping small companies deal with the impact of coronavirus which we're tracking here, other organisations have launched funds to support entrepreneurs, community groups, social enterprises and freelancers. Here's some we've spotted. If you know of more schemes, email Dan and we'll add them to the list.
Get more help and advice in the Enterprise Nation coronavirus support hub._
Pay it Forward from Crowdfunder and Enterprise Nation
Enterprise Nation has teamed up with Crowdfunder to enable small businesses to pre-sell their services now on a promise to their customers that they can redeem them later to help them through the coronavirus crisis.
Through Pay it Forward, small businesses can set up a Pay it Forward campaign to pre-book things like meals, a room for the night or a ticket to an event based on a promise to deliver in the future. Crowdfunder will cover all platform and transaction fees.
Vodafone Business support for small companies
Vodafone Business, sponsor of Enterprise Nation's Heads Up campaign, has created the V-Hub, which is packed with insights and guidance for small and medium-sized businesses.
It includes the opportunity to talk to digital business advisers on topics such as digital enablement, digital security and remote working, as well as a podcast hosted by Claudia Winkleman in conversation with some of the UK's most innovative business owners.
The Sun is offering £5,000 grants to 50 small business owners
The Sun has teamed up with Camelot to offer £250,000 in grants to entrepreneurs.
There are 25 £5,000 grants to help existing micro-businesses grow and 25 £5,000 grants for setting up new businesses.
To enter, you must fill in the application form by 22 May.
#SaveLiveComedy Fund
NextUp Comedy and the Live Comedy Association have launched a fund to provide £500 hardship grants to performers, promoters, technicians, tour managers and others working in the live comedy industry.
Applications for the first round grants close on 30 April 2021 at 12pm. Applications for the second round open on 22 May and close on 4 June 2021.
You can apply to the fund here and donate to the fund here.
Theatre Artists Fund for theatre workers and freelancers
Established with a £500,000 donation from Netflix, the Theatre Artists Fund provides £1,000 grants to theatre workers and freelancers.
To be eligible, applicants must have worked in theatre for at least eight weeks between 1 January 2019 and 31 March 2020.
Applications are open until 12pm on 30 March 2021. More information here.
Theatre Community Fund
This fund is emergency support for freelancers in the UK theatre industry. It includes the Fleabag Support Fund which was launched by actresses Olivia Colman and Phoebe Waller-Bridge and producer Francesca Moody.
Applications for the Fleabag Support Fund open on the 1st day of every month for five days. More details here.
Crisis fund for independent music contractors
Members of the Association of Independent Music (AIM) can apply for funding aimed at contractors and freelance workers whose source of income was impacted due to lost work in April and May as a result of the COVID-19 pandemic. More details here.
Help Musicians Coronavirus Financial Hardship Fund
Professional muscians suffering significant financial hardship can apply for grants.
The funding is targeted at self-employed musicians who do not qualify for the Self-Employment Income Support Scheme and unemployed professional musicians who are unable to make ends meet. More details here.
Musicians' Union Coronavirus Hardship Fund
This £1m fund provides grants to Musicians' Union members who are "suffering genuine hardship from loss of work due to the Coronavirus pandemic". More details here.
Grassroots Music Venue Crisis Service
The Grassroots Music Venue Crisis Service provides support to grassroots music venues facing urgent and immediate challenges relating to COVID-19. More details here.
Foyle Foundation grants for charities
The Foyle Foundation Small Grants Scheme supports UK registered charities with an annual turnover of less than £150,000.
Grants of between £1,000 and £10,000 are available. More details here.
Reskilling the Recovery fund for London small companies
London Progression Collaboration has launched a fund created from large employers' unspent apprenticeship levy funds to support the recovery of SMEs in London from the COVID-19 crisis. SMEs can access funding to pay for apprentices. More details here.
National Emergencies Trust fund
Smaller charities, not for profit organisations, social enterprises and unregistered community groups can apply for grants of up to £10,000 to help them deliver support to vulnerable groups within their communities. Organisations should contact their local community foundation to apply for funding. You can search for your local foundation here.
Shared Workspace Support Programme
London Business Hub has launched this programme to provide free online support to workspaces providers in London and their tenants. More information here.
Emergency trading funding for businesses on the island of Ireland
InterTradeIreland is funding professional advice, to the value of £2,000/€2,250 inc VAT, for cross-border companies in manufacturing and tradable services, to address key business challenges related to COVID-19. More details here.
Funding for social enterprises
Big Society Capital and its partners have various funding schemes to support social enterprises. More details here.
Resilience and Recovery Loan Fund for social enterprises
The Resilience and Recovery Loan Fund is a fund for social enterprises and charities that are improving people's lives across the UK who are experiencing disruption to their normal business model as a result of COVID-19.
Loans of between £100,000 and £1.5m are available. Applications close at 11.59pm on 31 March 2021. More details here.
BenSoc fund for photographers
BenSoc, a charity which supports professional photographers and photography lab technicians, is offering small grants. More details here.
Capacity Building Grants Scheme
This scheme from the Comic Relief Community Fund is providing £1,000 grants to charities, voluntary and community organisations, social enterprises and CICs in England to "become stronger and more robust and better able to deliver projects that bring about lasting change". More details here.
Creative Scotland Hardship Fund for Creative Freelancers
This fund supports creative freelancers working in Scotland who are experiencing immediate financial hardship due to the loss of income as a result of the COVID-19 pandemic.
Grants can be requested for any sum from £500 - £2000. If you have specific access needs, then you may request more than this.
All applicants must be based in Scotland and be able to demonstrate they were working and making income as a freelance creative professional before lockdown began in March 2020.
Creative Support Fund for Northern Ireland arts sector
The Department for Communities is contributing £1m to support arts organisations and the Arts Council is contributing £500,000 from its National Lottery Fund to support freelance artists, creative practitioners and performers.
Small and medium sized organisations will be able to apply for maximum funding of £25,000 to help them develop new projects or programmes or re-arrange events which have had to be cancelled during the COVID-19 period. More information here.
Support for businesses in Greater Birmingham and Solihull
The Greater Birmigam and Solihull Local Enterprise Partnership has various COVID-19 business recovery and support resources including links to funding opportunities and free support, as well as resources to get you and your team through lockdown. You can also book one-to-call calls with specialist advisers for early stage businesses and creative and cultural businesses.
The latest coronavirus support information
We are keeping you updated on the latest information on how to access the government's coronavirus business support here. You can also find advice and ask a question on Enterprise Nation's coronavirus business advice hub. Follow Enterprise Nation on Twitter too for updates.
The Amazon Small Business Accelerator helps small companies start, grow and accelerate with free training, services and support. To access the free e-learning programme, click here to sign up or if you're already an Enterprise Nation member, log in to your learning dashboard.
I'm a freelance content creator and event host who helps small businesses and the organisations that support them. I have 18 years of experience as a small business journalist having interviewed hundreds of entrepreneurs from billionaires like Sir Richard Branson to the founders behind brand new start-ups. I've worked for a range of leading small business publications and support groups, most recently as head of content at Enterprise Nation where I was responsible for the prolific output of content on the company's blog and social media. I'm based in Bristol where I run and host regular events with the local small business community and have strong connections to major business organisations in the south west region. In total, I've hosted over 50 events; from intimate meet-ups to conferences with an audience of hundreds including events for international brands like Facebook and Xero. I'm also a big fan of podcasts having hosted Enterprise Nation's Small Business Sessions as well as lots of online events including Facebook Live interviews, webinars and three live web chats from inside 10 Downing Street. With my partner, I co-run Lifestyle District, a lifestyle blog focused on culture, art, theatre and photography. I'm here to help. I'm volunteering free advice calls of up to an hour as part of the Recovery Advice for Business scheme, over the next 6 months. Please get in touch to see how I can help your business.