INSIGHTS
Christmas spending with small businesses will rise £272m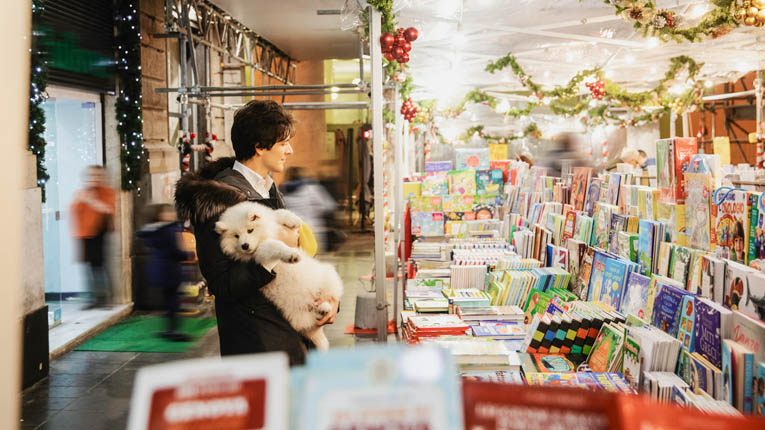 ---
Posted: Tue 17th Nov 2020
We expect Christmas spending with small businesses to total £3.7 billion this year - an increase of £272 million from 2019.
Our new Enterprise Nation Christmas Shopping report, published in conjunction with Opinium, paints a largely positive picture of Christmas shopping trends - despite ongoing national restrictions.
While only a fifth of Christmas spending will be with small businesses (13% online, 7% in-store), consumers are expected to:
Spend 10% more with small businesses online this year compared to 2019

And 4% more in-store
This projected spending increase goes hand-in-hand with shoppers' intentions, with 37% actively planning to spend more with small businesses online (32% in-store) - a figure that rises to 50% (29% in-store) among 18 to 34-year-olds.
Three in five adults agree small firms offer something unique
Some 61% of respondents agree that small businesses offer something unique when you shop with them, while almost three-quarters (72%) think that patronising them helps support the economy.
It's unsurprising, then, that 41% of shoppers say they plan to do as much of their Christmas shopping as they can with small businesses.
£366: How much the average shopper will spend this Christmas
UK adults are expected to spend an average of £366 on Christmas presents this year, a total that rises to £391 among the over 55s. Of this, £73 will be spent with small businesses - though younger age groups are planning to spend a quarter of their shopping budget with smaller enterprises.
"This is the best Christmas present that small businesses could wish for after a catastrophic year that's seen them unable to trade in the normal way over some the most critical shopping periods of the year," said Enterprise Nation founder Emma Jones.
"Small businesses have adapted; they have embraced the digital world, some for the first time. They have invested in new technology to serve their customers. That also makes them more accessible for shoppers who are looking to discover unique and different brands over the festive period."
_The survey was undertaken by strategic insights firm Opinium between Wednesday November 11 and Thursday November 12, 2020 with 2,000 adults across the UK including NI. You can read the findings in full here.
Get your free ticket to Gifted: The Small Business Christmas Market here._
I'm a content and communications strategist with a passion for brand storytelling. I also happen to be Enterprise Nation's content manager – so if there's anything you'd like to see more of, or you have a story to tell, please do connect!