BLOG
Celebrating the Festival of Female Entrepreneurs: Lee Dancy, Barking Mad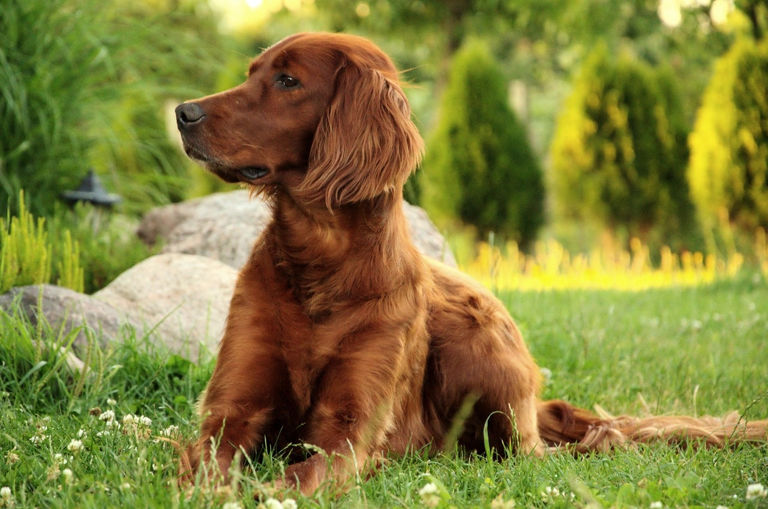 ---
Posted: Fri 14th Aug 2015
Entrepreneur Lee Dancy is a pioneer in the pet care industry with Barking Mad, which provides dog sitting services and an alternative to kennels. She shares the story behind her success and offers valuable advice on how to franchise your business.
Lee Dancy is a keynote speaker at Enterprise Nation's Festival of Female Entrepreneurs in Bristol on 22 October. Join hundreds of fellow small businesses owners to be inspired by entrepreneurial speakers, meet advisers who can help your business grow, and attend workshops on topics including social media, sales and international trade. Buy a ticket here.
How did you come up with the idea for your business?
With a holiday booked to the USA to celebrate the millennium I couldn't bear the thought of leaving my Dalmatian puppy in Kennels. I looked for an alternative but couldn't find one. Luckily the breeder took her and when we returned from holiday Bronte was in great shape. Seeing how well the home from home concept worked, I advertised for somebody locally to care for Bronte and found a lady in the next village. Before long, other dog owners asked for her number and I realised I wasn't alone in my desire to find an alternative to kennels. I set about recruiting host families to care for other peoples dogs and began offering and developing the service throughout 2000.
Why did you decide to go down the franchise route and how did you ensure your business was ready for franchisees?
In February 2001 I went to evening classes to learn how to write a website. Once live I began to receive enquiries from across the UK. With a view to expanding, I investigated the franchise route and made contact with the UK's leading franchise consultant. We worked together alongside other franchise professionals for 18 months creating a franchise prospectus, franchise agreement, new website, operations manual, I joined the British Franchise Association, met with the major banks and prepared for launch at the franchise show in Birmingham, October 2002.
How did you get your first franchisee on board?
I advertised in the Yorkshire Evening Post and found a great guy in Leeds who'd been made redundant from BT. My next pilot was a young mum who was a host family, she lived in a rural location in Cumbria. This was the perfect combination for me male-city, female-rural. As both franchisees operated successfully, I could clearly demonstrate the franchise was suitable for men and women who were rural or city based.
What advice would you offer other entrepreneurs looking to franchise their business?
Firstly you need to ensure that your business can be easily replicated. Launching into the franchise arena is costly, you will need at least £50,000. Next, start with the end result in mind, I ran my office from 'Franchise HQ', aka my kitchen table, I wrote the operations manual with a large network in mind. Think big, have confidence that you can sell your idea to others. Be selective about the people you sell your franchise to.
Do you think enough is done in the UK to support female entrepreneurs?
I don't think that enough is done to support female entrepreneurs. We need to inspire budding young entrepreneurial women to set up their own business and give them the framework and confidence to grow and develop exciting, innovative and interesting enterprises. It's never too early to start, failure is OK it shows we're trying, when you're young you easily bounce back and have the energy to work round the clock.
Which other entrepreneur inspires you and why?
Michelle Mone. She has that rare ability to constantly reinvent herself. Her dogged determination, never taking no for an answer and having total belief in herself are her core qualities.
If you could start your business again, what would you do differently?
I am a pioneer in pet care and can't think of a single thing I'd do differently. I've learned so much along the way and I'm still thoroughly enjoying the journey. The business has developed as a result of my passion to change the face of pet care. Professional mobile grooming is my next big project and I can't wait to bring it to the market.
What are your three top tips for business success?
Seek out a mentor you can work closely with

Believe in yourself

Find something you enjoy doing and you're interested in and success will naturally follow
Enterprise Nation has helped thousands of people start and grow their businesses. Led by founder, Emma Jones CBE, Enterprise Nation connects you to the resources and expertise to help you succeed.