BLOG
Can you do your part to clean up the planet on Saturday?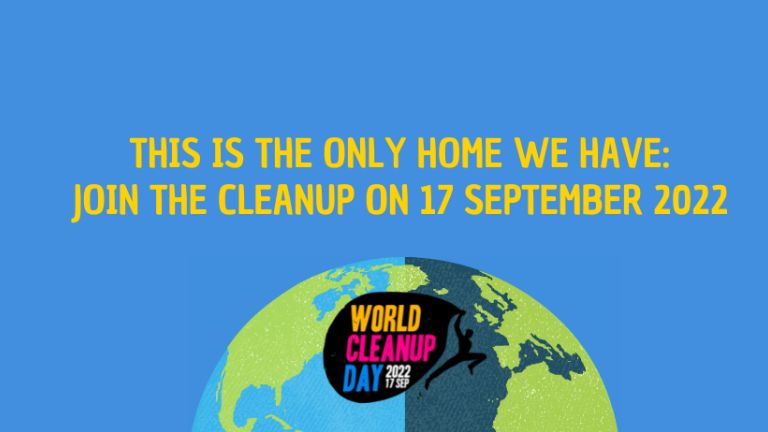 ---
Posted: Tue 13th Sep 2022
This Saturday 17 September 2022 will see many people around the globe take to their local areas for World Cleanup Day.
It is the 5th renewal of this event where millions of volunteers from 191 countries are expected to take part - all to reach the goal of engaging 5% of the global population to bring about systemic change and clean up our planet.
Get involved
Why not get your business, family or friends involved in helping the cause by pulling on a pair of gloves, taking a bag and hitting your local area, business quarters, parks or beaches on Saturday?
You can find all the advice you need about the event at www.worldcleanupday.org.
Every year since 2018, millions of people across the world have come together for the World Cleanup Day and this year is expected to be their biggest event yet.
Let's Do It World
"Last couple of years have been difficult due to the pandemic, but in 2021, still 8.5 million took part. In the past five years, we have engaged more than 60 million - this means, that World Cleanup Day is the biggest peace time civic movement in human history. But still, there is work to do to reach the 5% global population, which in itself is necessary for being a catalyst for change," said Heidi Solba, the President and Head of the Global Network of Let's Do It World.
The work of Let's Do It World (LDIW), the global organisation organising the World Cleanup Day, is based on the vision of a clean and waste-free world, believing this is achievable by implementation of a circular economy and zero waste practises.
All LDIW activities are aimed at raising awareness of the scale of the global mismanaged waste crisis threatening the environment and the lives of millions of people and living beings. Let's Do It World has member organisations and representatives in 164 countries and is headquartered in Tallinn, Estonia.
"The waste problem has gotten incomprehensibly huge. Poor waste management and excess throwing away culture is a problem not just for ecosystems, but an issue which directly affects human health, too. We know that people are consuming microplastic particles with the food we eat and no one knows the long-term consequences of this. This is a waste crisis we live in and since humans created it, it is ours to solve," added Anneli Ohvril, CEO of Let's Do It World.
Share your Irish clean up
Why not get yourself involved and let's clean up the planet together. Look out for interviews from around the globe on social media channels and if you do take part in Ireland, don't forget to post about it on social media to encourage others to join.
There are also organised events on Irish beaches which you'll find information on here.
You'll find all the information you need and social media links here.
Enterprise Nation has helped thousands of people start and grow their businesses. Led by founder, Emma Jones CBE, Enterprise Nation connects you to the resources and expertise to help you succeed.