BLOG
Getting professional advice on your start-up business plan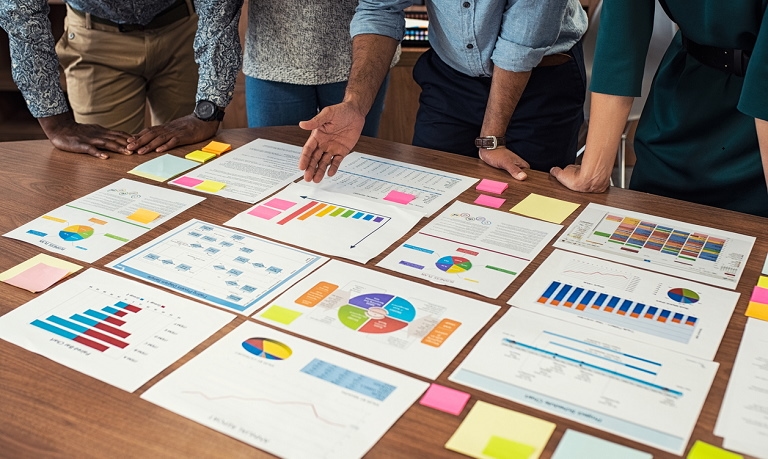 ---
Posted: Thu 24th Aug 2023
Starting a business is never an easy process, even for the most positive and confident entrepreneurs.
Here, Kirsty McGuckin, Enterprise Nation adviser and ICAEW chartered accountant, shares tips to help start-up businesses get on the right path to success.
It's not just about the idea
When it comes to starting a new business, having a unique and innovative idea is just the start of your journey.
As an ICAEW chartered accountant, it's my job to make sure that a project is financially sound and has a realistic chance of succeeding. We really want you to achieve your goals, and we know careful planning is essential to avoid any potential pitfalls along the way.
Support during the initial start-up phase is essential. Being able to run your business plan by a professional and get their opinion and insight is crucial before you begin seeking any potential finance from outside the business.
There are a huge number of factors you need to consider as you start out, such as the following:
What costs will you be incurring during each stage?

How much have you budgeted for advertising and a marketing strategy?

What is your pricing model? Will this cover any costs of supplying the goods or services you intend to offer?

Do you need to invest in capital assets, such as till systems, office equipment, plant and machinery?

Will you need to be earning a salary during this start-up phase? Will you need to employ staff?
These examples are just a sample of the vast number of questions you'll need to answer as you launch and then grow your business. Perhaps the most important factor you need to think of when starting a business is how you're going to finance it. Can you fund it yourself or will you need to consider outside financing?
Getting expert advice from a chartered accountant
This is where support is key. Speaking to an ICAEW chartered accountant or adviser about your business plan will give you the best chance at securing any external finance you may need.
As professionals, your chartered accountant or business adviser will be able to make sure your business plan isn't just presented properly but also correctly answers the questions investors are likely to ask.
To be able to attract outside investment, you'll need your business plan to clearly present your plans and answer any questions someone looking to invest would have.
Access support to start your business
Visit the StartUp UK hub for resources that give you the education and inspiration to get started on your entrepreneurial journey.
The options for setting up a business
Once you have the financial plans in front of you, you should consider how you're going to be set up. The most common ways of setting up a business are as a:
self-employed individual (sole trader)

limited liability partnership
Each option comes with its own tax rules and legal obligations, so it's important to make sure you understand how each scenario would affect you both financially and legally.
Monitoring your business's performance
When you're ready to take the plunge and launch your business, you'll need to continue to plan and monitor key performance indicators (KPIs) to allow you to determine whether you're achieving your goals and, ultimately, going to be profitable.
Without knowing how your business is currently performing, you'll be unable to properly plan for the future and achieve the financial targets you've set.
Maintaining your accounting records on cloud software lets you run regular detailed reports (such as monthly profit and loss) and compare them to a previously set budget, so you can see what is working and what isn't.
Monitoring this information regularly not only helps you to track your progress against your original goals, but allows you to identify areas where you might need to make particular alterations to help your business fulfil its potential.
A stitch in time could save your business. Spotting a problem early enough gives you the best chance to finding a solution. If there are any aspects of starting a business you're unsure of, speaking to a professional will not only give you peace of mind, but also make sure there isn't something you've overlooked.
Relevant resources
Director of the Edinburgh branch of Bracey's Accountants with 15 years experience looking after businesses and individuals from a wide range of industries and of varying sizes. We provide creative, pro-active tax and accounts services that maximise your profits and minimise your tax. We provide a personable service so we're on the end of the phone when you need us. Whatever your size, and whichever you need, we can tailor a solution that suits you and the goals you aim to reach. Our branches are in Hitchin, Stevenage, Hemel Hempstead, Bishops Stortford, London, Cambridge, Bedford and Edinburgh.