BLOG
How to build your brand awareness and online presence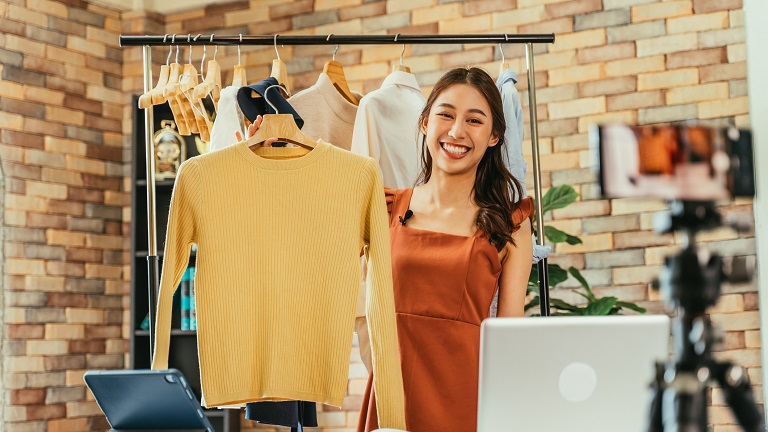 ---
Posted: Tue 28th Mar 2023
Are you a small business owner looking to get your brand out in the world? Building brand awareness is vital for any business, but it can be challenging if you don't have much of a budget.
Fortunately, there are plenty of ways to increase your brand's visibility and online presence without breaking the bank. In this blog, we'll explore how to build your brand awareness so you can reach more potential customers and, ultimately, grow.
What is brand awareness?
Brand awareness is the degree to which customers recognise and remember your brand. It's an important factor in determining whether your business is successful, as it has a direct impact on how likely it is that people will buy from you.
Building brand awareness starts with getting your name out there, so potential customers know who you are and what you do. This requires a well-thought-out strategy that includes both traditional and digital marketing tactics, such as:
content creation (for example, blog posts)

posting on social media platforms

email marketing
Creating high-quality content that resonates with your target audience is key for building brand recognition. Not only will it help people learn who you are, but it will also make a lasting impression on everyone who comes across it.
By crafting a consistent message across all platforms while staying true to your values and mission, you'll be able to build strong relationships with current and prospective customers that are built on trust. And that trust will be essential for long-term success.
VIDEO: Discover ways to get your brand known

Learn how to increase brand awareness with a range of ideas including events, training, writing a book, and more.
Why does brand awareness matter?
Brand awareness is essential for any business looking to succeed in today's competitive environment. Without a strong brand presence and recognition, customers may have difficulty differentiating your company from the competition, causing them to choose another provider.
With brand awareness, you're creating trust and loyalty among customers, as they come to see and remember your company as reliable and trustworthy.
Through a comprehensive brand awareness strategy, you can make sure potential customers know who you are and what sets you apart from other companies and businesses like yours. This will help them make an informed decision when it comes time to purchase.
Additionally, building brand awareness can help establish your company's credibility, making it easier for people to find you online through search engine optimisation (SEO), social networks and other digital marketing methods.
VIDEO: Key ways to grow your brand awareness

Watch this short video to learn how to make more people aware of your brand, and how to identify what you and your customers have in common.
How do I build brand awareness for my business?
To begin with, you'll want to understand your current level of brand awareness and how much more of it you need to reach your goals.
The best way to do this is by asking the right questions of your target audience, such as:
"What do they think of my brand?"

"What features make my product stand out from the competition?"
You can use this information to identify areas in which you can focus your efforts on building brand awareness.
It's important to create content that resonates with your target customers and helps them become familiar with your company and its products or services. Content marketing tactics such as blogging, email newsletters and social media posts are all great ways to boost your business branding.
Focus on creating high-quality content that your target market will find useful and informative. This could be anything from blog content or guest posts on other websites, to videos that showcase your knowledge and expertise in your field.
Leveraging social media channels like Instagram, Facebook, TikTok and Twitter is also an effective way to reach potential customers and build relationships with them.
You should concentrate effort on building relationships through initiatives like customer surveys or customer loyalty programmes. These types of interactions can be invaluable in fostering positive sentiment towards your brand.
Lastly, investing in paid advertising campaigns can ensure that more people are exposed to your brand quickly and efficiently – giving you a better chance of turning leads into loyal customers.
VIDEO: 3 ways to create an online presence

This video breaks down how to use blogging, visibility on high-traffic sites, and your own website to your marketing advantage.
What does it mean to run a brand awareness campaign?
A brand awareness campaign is crucial to any small business's marketing strategy. It's designed to increase recognition and understanding of your company, products and services among potential and current customers.
Brand awareness campaigns can take many forms, including:
digital marketing, such as:

traditional marketing, such as:

print advertising

radio advertising

digital display advertising

word-of-mouth marketing, such as:
The biggest goal of these brand awareness efforts is to establish a positive image in people's minds so they become loyal customers and regular buyers.
A successful brand awareness campaign should focus on delivering memorable content that your ideal audience finds valuable and drives them to engage with a product or service.
How can I measure brand awareness?
Tracking customer sentiment and engagement with your brand can give you valuable insight into whether your campaigns are effective, as well as helping you identify areas for improvement.
There are several key metrics to consider when assessing brand awareness. These include:
tracking website visits and page views

monitoring changes in social media followers and interactions

analysing search engine rankings and performance

evaluating online reviews and testimonials

watching for trends in product sales

running surveys to collect direct feedback from customers
By making use of these metrics, you can gain a better understanding of your customer base and tailor your strategies accordingly. With the right approach, measuring brand awareness can help you achieve success in the long run.
Access support to start your business
Visit the StartUp UK hub for resources that give you the education and inspiration to get started on your entrepreneurial journey.
Enterprise Nation has helped thousands of people start and grow their businesses. Led by founder, Emma Jones CBE, Enterprise Nation connects you to the resources and expertise to help you succeed.