BUSINESS NEWS
Britain's self-employed 'in urgent need of new deal'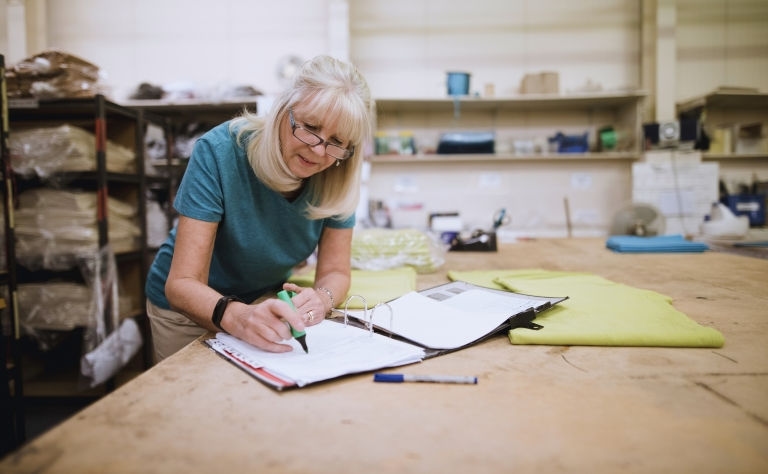 ---
Posted: Wed 25th Apr 2018
Policymakers have not kept up with changes in the labour market and need to urgently take action to deal with the concerns of the self-employed over tax, burdensome regulations, pensions, and a general lack of support, according to a new report.
Commissioned by IPSE, the Free Radicals study by Demos says "the steady rise of self-employment since the turn of the millennium is arguably the most significant labour market trend of the past two decades".
Britain's self-employment sector is almost as big as the public sector with 4.77m self-employed workers, around 15% of the total workforce, up 12% in 2001.
This rise, Demos claims, means self-employment is no longer on the "margins" and should be brought into mainstream debates and given more attention by politicians.
The study says a "new deal" is needed to bring policy up to date.
It makes 30 recommendations including:
a statutory definition of self-employment. This will help crackdown on 'false self-employment' and exploitation

introduce a new 'engagers tax' initially levied at 2.5% on a firm's annual expenditure on contracted self-employed labour, rising to 5% in 2021 and 7.5% by the end of the Parliament

explore a range of flexible pensions options to help the self-employed save for later life

draw up a legal definition of 'platform work' and issue licenses to operate in the platform economy contingent on each platform submitting deliverable mechanisms for ensuring the national minimum wage is paid to its workers and that each platform does not discriminate between different employment statuses

extend self-employed tax relief on training to investment in new skills, expertise and professional development

relax business rates relief for co-working hubs in areas where business start-up numbers are low

strengthen the Prompt Payment Code and specifying that payment terms should not exceed 30 days. The Small Business Commissioner should be equipped with the power to levy fines on large businesses that fail to comply with agreed 30-day payment terms

comprehensively reform how Universal Credit works for self-employed workers

Make maternity allowance fall into line with statutory maternity pay and introduce a paternity allowance for self-employed workers that is equal in worth to statutory paternity pay. Shared parental leave rights should be extended to self-employed workers
Alan Lockey, Demos' head of modern economy and the report author, said: "The rise of self-employment is one of the biggest changes to the modern economy in the last couple of decades.
"We need to think pragmatically about whether we should actively encourage it. It could be that it is the British solution for a more flexible, less rigid approach to life and work in the future, as it already is for millions of people.
"That means we need a new deal to boost security for the self-employed."
The Demos report follows the 10-point manifesto from the Small Business Taskforce, of which Enterprise Nation and IPSE are members. It also called for a new, legal definition of self-employed.
I'm a freelance content creator and event host who helps small businesses and the organisations that support them. I have 18 years of experience as a small business journalist having interviewed hundreds of entrepreneurs from billionaires like Sir Richard Branson to the founders behind brand new start-ups. I've worked for a range of leading small business publications and support groups, most recently as head of content at Enterprise Nation where I was responsible for the prolific output of content on the company's blog and social media. I'm based in Bristol where I run and host regular events with the local small business community and have strong connections to major business organisations in the south west region. In total, I've hosted over 50 events; from intimate meet-ups to conferences with an audience of hundreds including events for international brands like Facebook and Xero. I'm also a big fan of podcasts having hosted Enterprise Nation's Small Business Sessions as well as lots of online events including Facebook Live interviews, webinars and three live web chats from inside 10 Downing Street. With my partner, I co-run Lifestyle District, a lifestyle blog focused on culture, art, theatre and photography. I'm here to help. I'm volunteering free advice calls of up to an hour as part of the Recovery Advice for Business scheme, over the next 6 months. Please get in touch to see how I can help your business.