BUSINESS NEWS
Britain's 'missing' 1.1 million female-led businesses: A £250 billion opportunity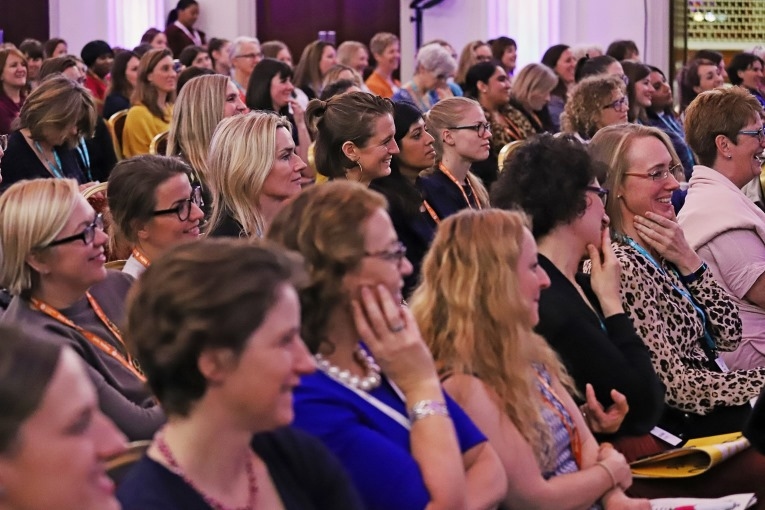 ---
Posted: Fri 8th Mar 2019
The UK economy could be boosted by £250 billion if more was done to close the gender gap in British entrepreneurship, a government commissioned report has claimed.
RBS chief executive Alison Rose was tasked by the Treasury with investigating female enterprise and her report has been released to coincide with International Women's Day.
Only one in three businesses are started by women, which the report said means the UK has "a gender gap equivalent of 1.1 million missing businesses".
Female-led companies are only 44% of the size of male-led ones on average, in terms of contribution to the economy, and male entrepreneurs are five times more likely to achieve a £1 million turnover.
In addition, 13% of women will eventually achieve a turnover up to £50 million compared to 29% of men.
Women entrepreneurs also face struggles when it comes to funding. It's the number-one barrier to starting up mentioned by females not yet running a business, and those women who do make the leap launch companies with 53% less capital on average than men.
There's also a perceived bias among those who can provide access to funds.
Only 13% of senior people on UK investment teams are woman, with 48% having no women at all. And as previously reported by Enterprise Nation, less than 1% of UK venture funding goes to all-female teams and just 4% of deals.
How can female entrepreneurship be boosted?
Alison Rose concluded that £200 billion could be added to the economy if the UK achieved the same average share of women entrepreneurs as in other countries.
That figure would increase to £250 billion, which represents four years of economic growth, if female entrepreneurs were backed to the same extent as men.
The report called for the creation of a code through which investment organisations commit to gender equality in funding and public reporting of how much they fund to women and men.
Banks should also do more to help wealthy clients invest in female businesses, and investors should fund more female enterprises by, for example, launching funding rounds in female-dominated sectors such as healthcare and services.
The report urged financial institutions to review existing products and new ones to help parent entrepreneurs manage their businesses and the challenges of raising a family.
Banks should also look at support to entrepreneurs facing other care responsibilities. Women entrepreneurs are more likely to take on the care burden for adult family members with special needs, or ageing relatives, the report said.
The value of networks and mentors
The Rose Review recognised the value of networking and support for female entrepreneurs. It recommended the expansion of existing networks to under served areas and greater connection between support providers.
This is something Enterprise Nation strongly believes in. We are running more than 300 events across the UK this year, several of which have a strong female enterprise focus.
The Festival of Female Entrepreneurs returns to Bristol for its eighth year in 2019 and expands to Scotland for the first time.
Enterprise Nation is also actively expanding the communities on the ground, local reach in towns and cities across the UK. This week we opened a new office in Manchester and brought together business advisers from across Britain to discuss local support.
Entrepreneurship education
The Rose Review called for the roll-out of entrepreneurship-related courses to schools and colleges.
Business organisations should offer their services to benefit young people, the report said, and a common set of educational materials focused on entrepreneurship, financial literacy and self-belief should be created.
Relevant resources
I'm a freelance content creator and event host who helps small businesses and the organisations that support them. I have 18 years of experience as a small business journalist having interviewed hundreds of entrepreneurs from billionaires like Sir Richard Branson to the founders behind brand new start-ups. I've worked for a range of leading small business publications and support groups, most recently as head of content at Enterprise Nation where I was responsible for the prolific output of content on the company's blog and social media. I'm based in Bristol where I run and host regular events with the local small business community and have strong connections to major business organisations in the south west region. In total, I've hosted over 50 events; from intimate meet-ups to conferences with an audience of hundreds including events for international brands like Facebook and Xero. I'm also a big fan of podcasts having hosted Enterprise Nation's Small Business Sessions as well as lots of online events including Facebook Live interviews, webinars and three live web chats from inside 10 Downing Street. With my partner, I co-run Lifestyle District, a lifestyle blog focused on culture, art, theatre and photography. I'm here to help. I'm volunteering free advice calls of up to an hour as part of the Recovery Advice for Business scheme, over the next 6 months. Please get in touch to see how I can help your business.