BUSINESS NEWS
What the Brexit deal means for small businesses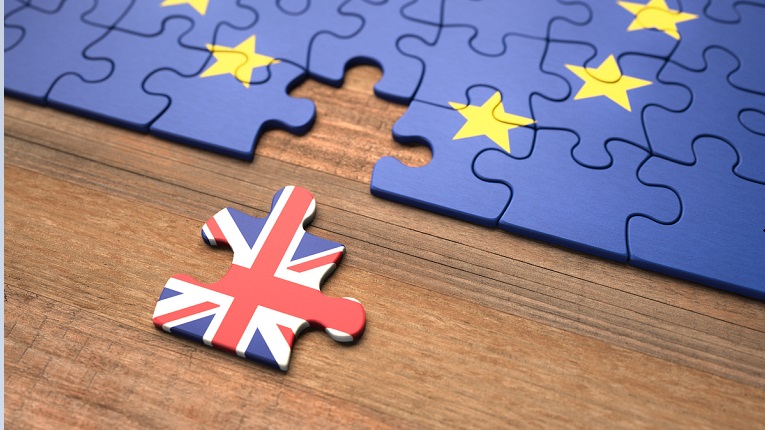 ---
Posted: Wed 30th Dec 2020
_With just a week to go until the end of the Brexit transition period and 1,645 days after the referendum result, the UK and the EU finally concluded a trade deal on 24 December.
At 1,246 pages there is a lot to take in but here the main points that impact on small businesses. We will keep this guide updated as details are clarified.
Access more advice, connect with experts and ask questions via Enterprise Nation's Brexit Advice Service._
Useful links:
Tariffs on goods
One of the big headlines in the Brexit deal is the agreement that there will no tariffs imposed on qualifying goods. To be free of tariffs, goods being exported from the UK to the EU and vice versa must comply with rules of origin which is how customs authorities classify where an export has come from. The latest government guidance on rules of origin is here.
Businesses providing certain goods will not qualify for zero tariffs. The Institute for Government said: "cane sugar imported from the Caribbean and refined in the UK will not qualify for access to the EU tariff-free, nor will basmati rice imported from India and milled in the UK. Any meat product must contain only meat from animals born and raised in the UK or the EU."
There are some more unusual examples in this tweet:
NEW: Extraordinary examples just published by Govt re what will NOT qualify for tariff free trade under UK-EU FTA from Friday as result of "rules of origin"... specialist considerations as to the
1. Grating of cheese
2. Shelling of nuts
3. Assembly of a table
4. Eyes of a doll pic.twitter.com/zOi8COttDJ

— Faisal Islam (@faisalislam) December 29, 2020
Business travel and selling services in the EU
The end of freedom of movement means unlimited businesses trips to the EU are no longer possible and UK businesses lose the automatic right to offer services across the EU.
The deal allows for short term business trips totalling 90 days in any 180 day period without a visa or work permit. Activities permitted include meetings, attending conferences and market research. The full list is outlined in this tweet:
Foe those interested, the list of permitted activity when on a short term business trip to the EU from January 1st. (For anything not on this list, you might need a work visa): pic.twitter.com/toKYdy19DG

— Sam Lowe (@SamuelMarcLowe) December 26, 2020
For activities that involve selling services and goods, work permits and other requirements are likely to be needed from the appropriate country. Touring musicians, for example, are not covered by the 90 day visa free rule. A petition calling for a free work permit that gives visa free travel for touring bands, musicians, artists and TV and sports professionals has received more than 190,000 signatures.
In the many annexes in the Brexit deal document, several exceptions and restrictions for providing services are laid out. Analysis by the Institute for Government says: "UK nationals will not, for example, be able to sell actuarial services in Italy or construction services in Cyprus. They will not be able to be surveyors in Bulgaria or tobacconists in France."
The agreement allows for mutual recognition of professional qualifications in the future but as a briefing paper by the House of Commons Library says: "From 1 January 2021, UK qualified workers wishing to work in the EU will have to meet the qualification requirements of each individual Member State. The same is true for EU workers seeking recognition of their qualifications in the UK."
Business owners providing services in the EU/EEA should read the latest government guidance for the country they are visiting:
EU funding schemes
British businesses have received billions of pounds of funding from the EU and the agreement allows for the UK's continued participation in some schemes subject to the UK contributing to the EU budget.
Continued UK participation in the following programmes was agreed until 2027:
Horizon Europe, the EU's research and innovation programme

Euratom Research and Training programme

International Thermonuclear Experimental Reactor, the fusion test facility under construction in France

Copernicus, EU satellite system for monitoring the Earth
The government's latest guidance on EU funding is here and Horizon Europe details are here.
Sharing of personal data
The EU-UK Trade and Cooperation Agreement allows for the continued free trade of personal data from the EU/EEA to the UK for up to six months after the end of the transition period until adequacy decisions come into effect.
Government guidance says: "Personal data is any information that can be used to identify a living person, including names, delivery details, IP addresses, or HR data such as payroll details. Most organisations use personal data in their daily operations.
"An example of this is a UK company that receives customer information from an EU company, such as names and addresses, to provide goods or services."
Although nothing changes for now, the government advises businesses to "work with EU/EEA organisations who transfer personal data to you to put in place alternative transfer mechanisms to safeguard against any interruption to the free flow of EU to UK personal data".
The Information Commissioner's Office has also published guidance here.
GDPR will be retained in UK law.
Small business Brexit advice
The Brexit trade deal commits the UK and EU to provide advice to small and medium sized enterprises (SMEs). The government's explainer document says:
"The agreement includes typical commitments to provide SMEs with clear and accessible online information about the agreement, helping them to trade and do business in each party's jurisdiction. This covers customs procedures, intellectual property rights, and public procurement.
"The agreement commits each party to provide for a searchable online database, on measures such as customs duties, taxes and rules of origin.
"The agreement also establishes a framework that will allow the parties to work together to increase opportunities for SMEs and to report on their activities."
Help for dealing with the impact of Brexit on your business
Access advice and experts through Enterprise Nation's Brexit Advice Service.
I'm a freelance content creator and event host who helps small businesses and the organisations that support them. I have 18 years of experience as a small business journalist having interviewed hundreds of entrepreneurs from billionaires like Sir Richard Branson to the founders behind brand new start-ups. I've worked for a range of leading small business publications and support groups, most recently as head of content at Enterprise Nation where I was responsible for the prolific output of content on the company's blog and social media. I'm based in Bristol where I run and host regular events with the local small business community and have strong connections to major business organisations in the south west region. In total, I've hosted over 50 events; from intimate meet-ups to conferences with an audience of hundreds including events for international brands like Facebook and Xero. I'm also a big fan of podcasts having hosted Enterprise Nation's Small Business Sessions as well as lots of online events including Facebook Live interviews, webinars and three live web chats from inside 10 Downing Street. With my partner, I co-run Lifestyle District, a lifestyle blog focused on culture, art, theatre and photography. I'm here to help. I'm volunteering free advice calls of up to an hour as part of the Recovery Advice for Business scheme, over the next 6 months. Please get in touch to see how I can help your business.