BLOG
How to stay connected and boost team morale during COVID-19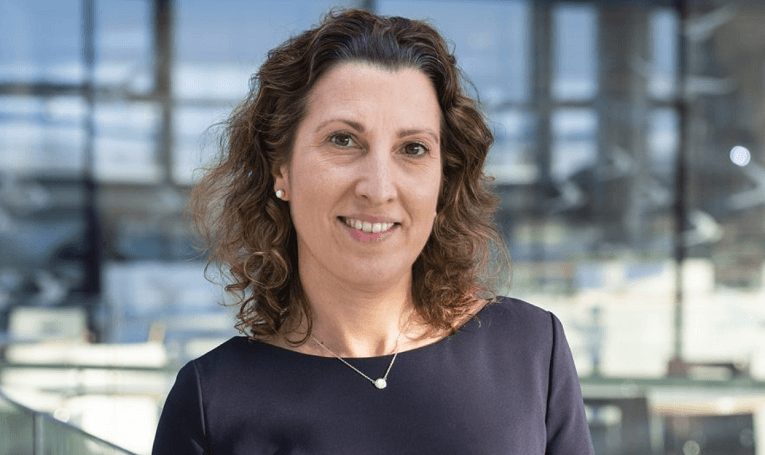 ---
Posted: Mon 4th May 2020
Maria Fernandez, SMB Trading Director at O2 Business, discusses how business owners can stay connected and keep employee morale high during the coronavirus pandemic.
Tell us a bit about yourself.
I'm Maria Fernandez, Director of SMB Trading at O2 Business, and I lead the small and medium business sales division. I am very passionate that our small and medium business customers get the best experience when interacting with our sales teams and partners.
On a personal level, I'm a mother to my young son and like many of us, I'm having to adapt to the 'new normal' of juggling childcare, working full-time and keeping my family safe.
I've taken an active role in supporting our Enterprise Nation partnership in the past few months. I've been following all of Enterprise Nation's activity with supporting businesses and have been really impressed with how much content and guidance you have available.
We've been promoting your free three-month membership and lunch and learn sessions to our customers and sales team as we, like you, want to ensure we are doing all we can to support businesses in this time.
What is O2 Business doing to support small businesses during this challenging time?
At O2, we pride ourselves on being a customer-led, mobile-first network so our priority is to support our customers. We're ensuring we are educating our customers with the technology we have available to allow collaboration and communication to continue seamlessly as well as our self-serve tools such as My O2 Business.
We've also zero rated 20 websites in addition to the NHS website, meaning that our customers won't use any of their network data when they browse a range of financial guidance, health and emotional support, advice sites on their O2-enabled devices.
We recognise that for many of our customers they're having to adapt how they're doing business too, so we launched a brand new flexible working page on our O2 Business website with a whole host of information, including tips for working remotely as well as dedicated FAQs.
What examples of businesses have you seen that are adapting well during this period of uncertainty?
My view is that it's extremely difficult for businesses to operate during this time. I have seen some brilliant innovation of businesses in the fitness and food industry adapting.
As you know, one of the biggest issues we've seen in the country is people trying to get delivery slots for their weekly shopping which we would normally take for granted. There's a brilliant company my friend told me about called Beelivery who provide personal grocery shopping and delivery to your home. For me, that is innovation.
Another example of innovation is businesses who have moved to online channels which they have never considered before. I've seen that Windsor & Eton Brewery are offering all of their products online along with free local delivery which is brilliant.
I also love seeing the fitness trainers who are using live channels such as YouTube and Instagram to promote exercise sessions to the whole nation. It's great for adults and children that these sessions are free of charge and is helping us keep fit during these times.
How are your team adjusting to working from home at this time?
We are supporting our colleagues in the best and safest way we can, following government guidelines to encourage people to work remotely where they can do so, shutting stores ahead of government advice as the first in the sector, and going down to a reduced service opening time in our call centres, practising social distancing and continuing to maintain our cleaning processes.
A lot of my team have young families so like everyone in UK, are trying to juggle childcare, working full-time and staying safe.
What are you doing to boost team morale?
I'm encouraging my team to use video wherever and whenever they can. My team and I have also been having some fun with team meetings in fancy dress (we had Vikings, holidaymakers etc.) and we've run quizzes to create some fun and laughter. It's so important that we keep spirits high in these times.
I would recommend that everyone uses video during meetings as it boosts morale and keep us all connected together even though we've never been further apart!
I've also heard that our marketing teams have embraced daily coffee mornings which gives the team 15 minutes each morning to talk about 'normal' life. The marketing team are also very lucky as they have a qualified yoga teacher in the events team who is running twice-weekly sessions for everyone to take time out and reset.
What's been your biggest learning during this time?
My biggest learning is that we can do it. We're doing it and everyone is going through this together. I'm feeling that we are being way more productive than when we were in the office. In the office, you tend to digress in meetings but when you're in a Teams call, you have to be very structured which means productivity increases. 
 
I think face to face is very important and I can't wait to see my team - I think it will be a very emotional moment! However, I think we've learnt that with structure, we can do it and we can keep our business running.
Has O2 seen a shift in customer behaviour during these times?
We know that our network is more important than ever and we've continued to invest £2m a day to ensure our customers are connected. We've seen phone calls in particular making a comeback in the last month, with on average voice traffic up a quarter (25%) across our network since lockdown started. For example on Tuesday 24 March, the day lockdown was announced, we saw the biggest surge, with the nation making 45% more calls and on average 70% longer in duration.
Let's talk about the survey O2 recently commissioned about working from home. Do you have any interesting findings you could share?
We worked with OnePoll to survey a sample of UK employed adults who usually work in an office but who are now working from home on a regular basis. Hopefully you can relate to some of these findings as I think we all need reassurance during this time that we're not alone.
The research found that more than half of Brits are satisfied with their work life in lockdown, with lack of commute and keeping on top of chores the top reasons why.
36% of us are enjoying having more time to ourselves, with 53% delighted by the lack of commute. This additional time is being spent in a variety of ways: 34% have started a home exercise programme to help make sure they stay fit and healthy; almost a fifth (19%) are finding more time for home baking and a further 16% have started listening to podcasts

Almost a quarter of Britons are working from the bedroom, with gym attire and pyjamas our preferred outfits for the working day

A massive 87% of office workers now find themselves working from home on a regular basis for the first time

Meanwhile, a trip to the fridge has replaced the traditional tea and coffee office break, with 20% of home workers now making 10 or more trips back and forth from the fridge every day
During what can be a challenging time, there are lots of tools and methods that can help make the transition to working remotely easier and more effective.
Can you share any top tips to help people enjoy the benefits of working from home?
There are a huge variety of tools available to organisations to continue running operations effectively while working remotely. From video conference tools that help you keep that team mentality to instant messaging apps that can maintain those more informal interactions that help keep teams engaging.
Here's a top tips PDF we've pulled together.
O2 Business is a supporter of the She's Got This campaign.
About She's Got This
Women do not lack ability or ambition. Yet only 1 in 3 UK entrepreneurs is female: a gender gap equivalent to 1.1 million missing businesses, according to the recent Rose Review.
We are working with O2 Business, TSB, UPS and Xero to address some of the key issues stopping women from starting a business to include: lack of confidence, imposter syndrome, lack of knowledge around finance and tax and access to relatable role-models.
The She's Got This campaign will support 15,000 women in the UK start, grow and scale a business in 2020, on their own terms.
Enterprise Nation has helped thousands of people start and grow their businesses. Led by founder, Emma Jones CBE, Enterprise Nation connects you to the resources and expertise to help you succeed.