MEMBER STORIES
'Believe in yourself and your dreams': Enterprise Nation member and jewellery entrepreneur Mukosha Mulenga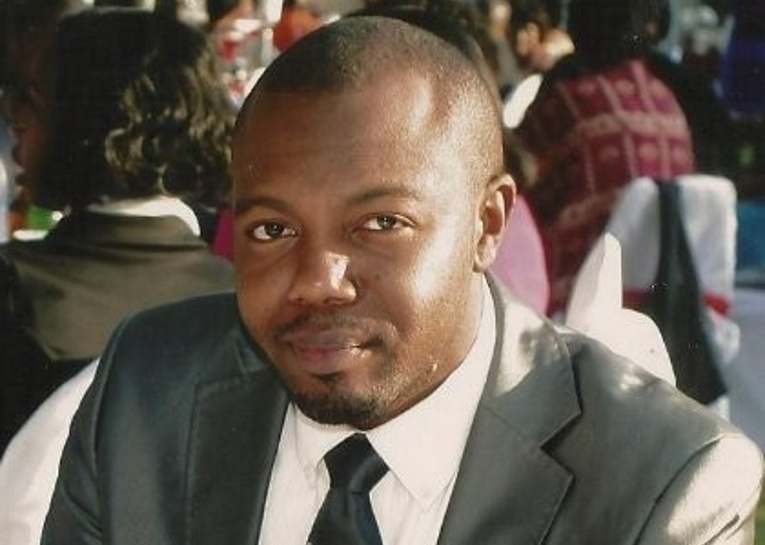 ---
Posted: Fri 23rd Nov 2018
We love it when Enterprise Nation members join and immediately get stuck into the benefits. Mukosha Mulenga, founder of Eleora Gems, is one of those members.
Mukosha became part of the Enterprise Nation community via our partnership with GoDaddy.
Customers who use the GoDaddy Website Builder, which allows you to create amazing websites in under an hour, can then access Enterprise Nation membership free for 12 months.
After using the Website Builder, Mukosha started to explore the many benefits of membership.
So far, he has accessed lots of the member only business advice content, contacted two business advisers from the Enterprise Nation community for free consultations and featured his products on his profile using the Showcase feature that's available to small business members.
We spoke to the jewellery entrepreneur to find out more about his business story.
Describe your business in one sentence.
Eleora gems is a wholly Zambian owned gemstone and jewellery company specialising in hand made items using silver, gold and colour gemstones.
How did you use the GoDaddy Website Builder?
I used the Website Builder to set up an online store.
The process was easy and the online presence has given my clients that bit more confidence knowing they are dealing with a genuine and reputable company.
How did you come up with your business idea?
We founded Eleora Gems because of our passion for gemstones and the need to create fine jewellery form the natural resources that Zambia is endowed with.
As a Christian couple, we wanted to create a business that reflects our values. The word 'Eleora' means 'God's light'. It is our desire to remind the wearer of every piece that we produce that even in the darkest times, God's light always shines on them.
My wife and I opened this company to expose the hidden treasures held by Zambian soils. We began Eleora Gems with an online store and due to popular demand, found a convenient physical store at the prestigious Arcades Mall in Lusaka.
From as far back as I can remember, probably when I was in my early teens, I became intrigued with colored stones that came out of the ground.
As soon as I was old enough to comprehend rock formations, chemical processes and the like, I started to collect a few gemstones. By 2009 this hobby transformed into a trade and in early 2018 the company Eleora Gems was registered.
What start-up challenges have you faced?
Growing the business to its current position was a difficult task because it is capital intensive. We had to use new sales techniques and make full use of social media platforms.
We also got constant communication and feedback from several clients and with that Eleora Gems has been able to produce high quality pieces for sale locally and internationally.
All our materials are sourced locally in a bid to reap back into the communities and we use local labour for all our processes, this is another way of paying back to the community.
****What has been your biggest achievement so far?
The biggest achievemet so far has been getting international recognition and a platform on various local media.
It isn't easy being set apart from big and already known jewllery brands. We're slowly making our mark and we hope to achieve more in the next few years
What is your next big business goal?
Our next big business goal is to have a physical store opened up in Europe. We feel the European market fits well with our designs and business model. Sharing our passion for gemstones should not be limited to a few.
What do you think will be your biggest challenge getting there?
The first challenge we see is learning the business culture in whatever country we decide to set up shop.
Logistics could also pose a challenge because we aim to keep production in Zambia. We're keen to ensure that all the materials used in our products are ethically sourced.
Which other entrepreneur inspires you and why?
Too many to mention but one that stands out is Richard Branson.
The empire he has built over the years is admirable and it is a goal of mine to one day have a group of companies.
I believe an entrepreneur should always look at what value he can add to society and make some money in the process
What are your three tips for business success?
Believe in yourself and your dreams. No one will be able to visualise your concept like you.
Don't let failure hold you back. Its inevitable to encounter failure but it's at this point where you decide to learn from the mistake, pick yourself up and try again or throw in the towel.
Take some time out to rest, enjoy time with friends and family so your mind refreshes itself. An overworked mind does not produce any meaningful ideas.
We're proud to have people like Mukosha as members of Enterprise Nation. Join Enterprise Nation today and become part of an amazing community of small business owners.