INTERVIEWS
Ask Emma: How can I sell to government?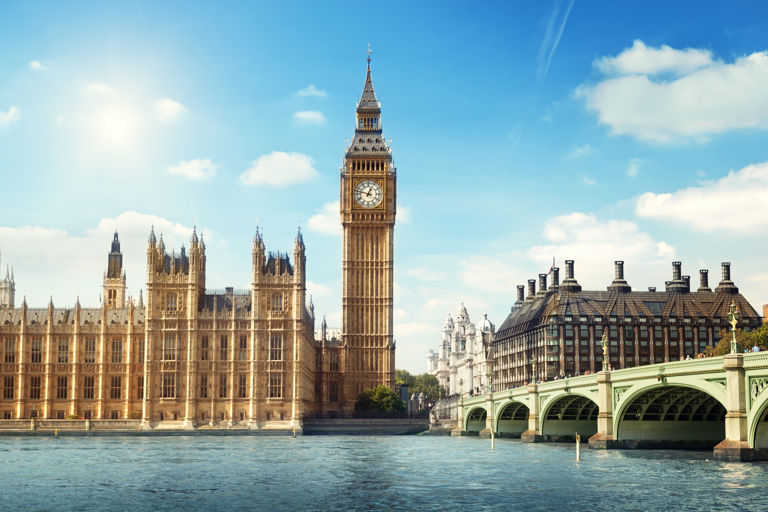 ---
Posted: Mon 23rd Oct 2017
Considering selling your products or services to the public sector? Enterprise Nation founder Emma Jones explains how to do it.
Larry Gould, founder of thebigworld, has secured contacts worth over £200m with the UK and US governments! Find out how he did it at ScaleUp 2017 in London on 10 November. Book your ticket here.
In figures released last week, it was confirmed that in 2015/16, government spent a record-breaking £12bn with SMEs in the preceding 12 months; a heady £1bn per month!
As this amount looks set to keep on rising, you could say now is as good a time as any to consider government as a potential client.
In terms of how to go about selling to government, my advice would be to take these steps:
Consider your strategy: This first phase requires thinking about how your product or service could provide a solution to the public sector as this will influence whether you start selling to central government or consider the local authority as your first step.
It may be that your best option is to sell to government via a large tier one supplier so you don't get involved in the management of the contract; simply delivering your particular area of expertise.
Meet the buyer: This is the same, regardless of to whom you're selling. You're likely to be in a stronger position to secure the contract if you know the buyer and understand what they're after.
Government procurement executives can often be found at 'Meet the buyer' events and a number of departments have set up dedicated Twitter accounts for SME procurement including the Department for International Development and the Ministry of Defence.
The Crown Commercial Service account is also worth following as they promote opportunities to meet all central government departments
Source opportunities: With strategy determined and buyers identified, look for contracts on Contracts Finder which is the single site on which all contracts, valued at over £10,000, are displayed.
Sign up for notifications and you can also search to see which companies secured past contracts and when they might be coming up for renewal!
Deliver what's requested: When it comes time to respond to the 'invitation to tender' or 'request for quotation', take the time to read what the buyer is after and answer as precisely as you can. Most requests show scoring allocations so you can see where effort should be placed
Ask for feedback: If you're not successful in securing the contract, ask for feedback on how you could improve the proposition when bidding again.
If you feel there's something to contest in the way the procurement was conducted, use Mystery Shopper (0345 010 3503) which is a service where your enquiry, whether it be on payment terms or insurance levels set in the contract, will be taken up on your behalf, whilst you retain anonymity.
Keep tendering! The sales process with government may take time and you are the only person who can determine if it's time well spent but you may need to accept that you'll have to respond to a few invitations to tender before securing a win.
With one client secured, this builds credibility to gain more.
As your business and revenue with the public sector grows, consider investing in hiring bid professionals and keep on top of developments with dynamic purchasing systems such as G Cloud, which is how and where government buys digital and software solutions, and the hotly anticipated Crown Marketplace for purchasing common goods and services.
If you're an Enterprise Nation member and you want to ask Emma a business question, email us and she might answer it in a blog post.
Also in the Ask Emma series:
Enterprise Nation has helped thousands of people start and grow their businesses. Led by founder, Emma Jones CBE, Enterprise Nation connects you to the resources and expertise to help you succeed.