BUSINESS NEWS
As the Brexit chicken plays out, small businesses should keep calm and carry on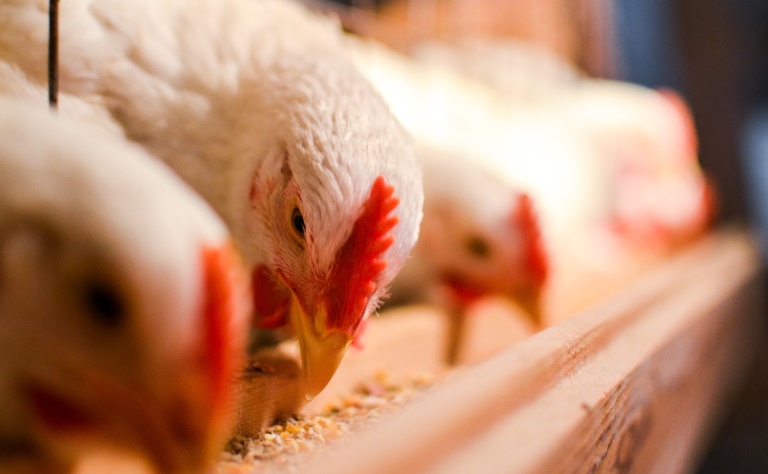 ---
Posted: Thu 2nd Aug 2018
Try not to get sucked into the Brexit frenzy, and stay focused on the opportunities, says Asa Bennett, Brexit commissioning editor at The Telegraph.
Leaving the European Union would be the United Kingdom's chance to unleash its entrepreneurial potential, campaigners repeatedly made clear.
As part of the bloc, regulation from Brussels costed small businesses "millions every week", the official Brexit campaign Vote Leave complained. Freedom from all that, it argued, would be potentially very lucrative.
Leavers went out of their way to befriend Britain's strivers. Priti Patel, then employment minister during the referendum, promised that life outside the EU would offer a break from the bloc's "vast reams of rules and regulations that stymie small businesses".
But since the referendum, small businesses could be forgiven for feeling rather left out of the exit process.
Ministers insist they want to hearing from as broad a range of voices as possible as the negotiations unfold. But research last August found that small business groups had been squeezed into some  of round tables, and not been afforded any one-to-one meetings.
Big firms like the Arbuthnot Banking group and JCB did not struggle so much for time to make their feelings known to the Brexit departments.
The only consolation small business people can take from this is that they haven't alienated Brexiteer ministers by relying on the expensive lobbyists favoured by big corporates.
Michael Gove summed up their mood recently when he declared that his view was that "Sirs and Dames and captains of industry more often than not tend to be complacent", adding: "If you're the chairman of a FTSE company, then I tend to think you're probably wrong."
When Boris Johnson declared "f**k business", he had the sharp suits from the likes of the Confederation of British Industry in mind - constantly popping up to urge the government to rein in its ambitions in order to minimise any disruption after next March.
Brexiteers like him who are still in government will be grateful by contrast for how much less the 99% of the UK's private sector made up by small firms wants to stick its oar in.
It's understandable why business people are desperate to have their say when they see how increasingly raucous the drama in Westminster is getting as the Brexit negotiations reach their final stage.
They make tough decisions regularly, so many will despair about how bogged down both sides have become around the negotiating table.
At this stage of the negotiations, there is little business owners can say that would change where these talks will go.
Both sides want to minimise any disruption from Britain leaving the EU. They both know the value of the UK and the EU's trade with each other, so would never deliberately decide it was worth jeopardising by refusing to do a deal.
The trouble is that both sides have their red lines that, as the clock ticks down on the final months of Britain's EU membership, they are insisting on sticking to.
No matter what the sticking point is, like the Irish border or the customs union, both sides insist that they couldn't possibly ever compromise on it due to their deeply-held red lines.
Yet they both know that the EU has only managed to survive 60 years by constant reliance on fudge, and that can see it through even this, leaving everyone able to feel a winner.
Until then, the next few months are a giant game of Brexit chicken as we wait to see which side blinks first.
Few of those watching in Westminster and Brussels can stand it.
MPs keep threatening to do what they can to stop Britain walking away from the table, forgetting in their panic that it would be the default outcome unless a deal is agreed.
Meanwhile in Europe, the normally unflappable Angela Merkel is said to be getting rather worried. So much so that the German chancellor is pushing for Theresa May to be able to hammer things out with European leaders directly, rather than having to work them out through Michel Barnier.
David Davis, the now ex-Brexit Secretary, knew how the last stage of the Brexit negotiations would turn out.
In a Nostadamus-like prediction, he told MPs that he expected it to be finalised at the latest possible time before March 29 2019: "If there is a time limit on a negotiation the union stops the clock, it assumes that it's still at 11:59 until it is concluded, sometimes over the course of 24, 36, 72 hours thereafter and that's what I imagine it will be.
"And it will be a lot of pressure, very high stress, very exciting for everybody watching."
As exasperating as this Brexit chicken might be for small business owners to watch, once the games are over, they can look forward to whatever brave new world emerges from it.
Enterprise Nation is publishing content in the lead-up to Brexit to help small business owners navigate the opportunities and challenges. Look out for a dedicated Brexit hub coming soon.
Other Brexit content:
Event: How to export your products and services to Europe
Join a panel of experts for tips on selling your products or services to Europe on 26 September in London. Find out more and book a ticket here.