BLOG
How to apply for funding through the Recovery Loan Scheme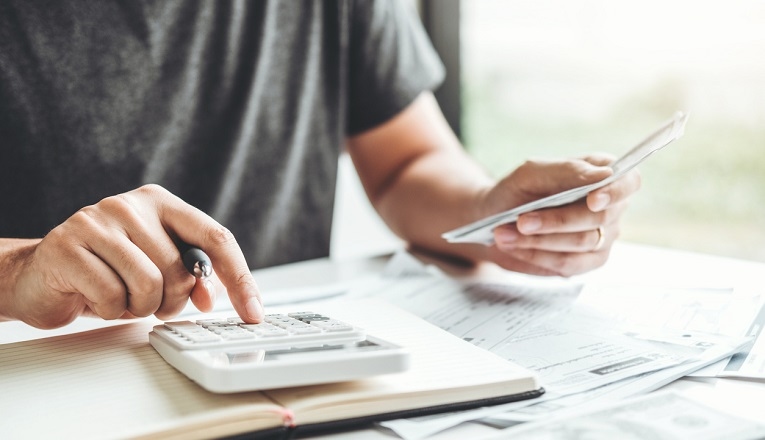 ---
Posted: Mon 6th Jun 2022
The Recovery Loan Scheme (RLS) is the UK government's scheme to help businesses deal with the impact of coronavirus.
RLS replaced the following schemes which closed on 31 March 2021:
Bounce Back Loan Scheme (BBLS)

Coronavirus Business Interruption Loan Scheme (CBILS)

Coronavirus Large Business Interruption Loan Scheme (CLBILS)
What is the Recovery Loan Scheme?
RLS is a financial scheme the UK government started to help smaller businesses across the UK (those with a turnover of no more than £45 million) access finance they may not have been able to get commercially on the same terms.
It's designed to appeal to businesses that can afford to take out additional debt finance. The money can be used for any legitimate business purpose, including managing cash flow, investment and growth.
Originally announced by chancellor Rishi Sunak in the March 2021 Budget, the £75 billion RLS was due to run until 31 December 2021, but in the November 2021 Budget, Sunak said it had been extended until 30 June 2022.
What does 'government guaranteed' mean?
When you borrow from RLS, one of the scheme's accredited lenders provides the money. The government guarantees 70% of the finance to the lender. As the borrower, however, you're always 100% liable for the debt.
What can a Recovery Loan be used for?
If you're successful in borrowing money under the RLS, you can use the loan for any legitimate business purpose, including (but not limited to) managing cash flow, investing it in the business, or using it to expand or grow.
What type of funding is available from the Recovery Loan Scheme?
RLS supports a wide range of types of business finance, including:
term loans

overdrafts

asset finance, and
The finance is available through the British Business Bank and its accredited lenders. Which type is available to you depends on the lender you approach.
How much can I borrow under the Recovery Loan Scheme?
There are minimum amounts for each type of finance under the RLS. If you're applying of a term loan or overdraft, you must borrow above £25,000. For asset and invoice finance, the minimum you can borrow is £1,000. The maximum amount of funding available through the Recovery Loan Scheme is £10 million.
What are the eligibility criteria?
To be eligible for borrowing under RLS, your business must meet certain eligibility conditions, including but not limited to the following:
Your business must be trading in the UK (which means generating more than 50% of its turnover from selling its goods or services in the UK).

You must confirm to the lender that you've been impacted by COVID-19.

You need to show that your business is viable (although the British Business Bank said lenders "may disregard any concerns over its short-to-medium term business performance due to the uncertainty and impact of COVID-19").

Your business must not be in collective insolvency proceedings.
There are no turnover restrictions for businesses accessing the scheme. Funding is provided at the lender's discretion.
What types of businesses are eligible for a Recovery Loan?
RLS is open to the following types of business (providing they meet the other eligibility criteria):
Corporations

Limited partnerships

Limited liability partnerships

Co-operatives and community benefit societies

Any other legal entity carrying out business activity in the UK
Your business must generate more than 50% of its turnover from trading (i.e. selling its goods or services) in the UK. This stipulation doesn't apply to charities and further education establishments, who are exempt.
RLS is not available, however, to:
banks

building societies

insurance companies

public-sector organisations

state-funded primary and secondary schools
Do you get credit checked for the Recovery Loan Scheme?
The lender will make credit and fraud checks on all applicants as as customary checks such as 'Know Your Customer (KYC)' and anti-money laundering. The British Business Bank said the "checks and approach may vary between lenders".
Can I get a Recovery Loan with bad credit?
Yes, although the options and lenders available to you might be more limited. At the same time, the interest rate a lender offers you may be higher than if you had a better credit score. However, the annual effective rate of interest, including fees, on a Recovery Loan cannot be more than 14.99%.
Can I apply for a Recovery Loan if I've received other government loans?
If you took out a BBLS, CBILS or CLBILS facility, you can still access the RLS, although the amount you borrowed under the previous scheme may limit the amount you can borrow under RLS.
How do I apply for the Recovery Loan Scheme?
RLS is available through the British Business Bank's accredited lenders, who are made up of high-street banks, challenger banks, asset-based and specialist local lenders. Once you've chosen a lender, you need to apply to them directly. See the list of accredited RLS lenders
Accredited lenders should only offer finance through RLS if they can't offer a facility on the same terms without the guarantee. Whether your business is eligible for RLS, and whether the borrowing is suitable for you, will be for the accredited lenders to decide.
What are the terms of the lending?
Lenders receive a government-backed guarantee but you, as the borrower, always remain fully liable for the debt.
Unlike the previous government loan schemes, there is no period during which you aren't obliged to make repayments. For funding through RLS, you must pay the interest and fees from the outset.
What are the interest rates and fees for Recovery Loans?
The annual effective rate of interest and other fees that lenders charge via RLS cannot be more than 14.99%.
Do I have to give a personal guarantee to get a Recovery Loan?
Personal guarantees aren't allowed for facilities of £250,000 or less. Above £250,000, the maximum amount that can be covered under RLS is capped at a maximum of 20% of the outstanding balance of the RLS facility after the proceeds of business assets have been applied. No personal guarantees can be held over principal private residences.
Term loans and asset finance facilities are available for up to six years, with overdrafts and invoice finance available for up to three years.
What does the lender need from me?
When you apply for finance, you'll need to provide evidence to show that you can afford the repayments. Evidence is likely to include the following:
Management accounts

Historic accounts

Details of assets
Relevant resources
I'm a freelance content creator and event host who helps small businesses and the organisations that support them. I have 18 years of experience as a small business journalist having interviewed hundreds of entrepreneurs from billionaires like Sir Richard Branson to the founders behind brand new start-ups. I've worked for a range of leading small business publications and support groups, most recently as head of content at Enterprise Nation where I was responsible for the prolific output of content on the company's blog and social media. I'm based in Bristol where I run and host regular events with the local small business community and have strong connections to major business organisations in the south west region. In total, I've hosted over 50 events; from intimate meet-ups to conferences with an audience of hundreds including events for international brands like Facebook and Xero. I'm also a big fan of podcasts having hosted Enterprise Nation's Small Business Sessions as well as lots of online events including Facebook Live interviews, webinars and three live web chats from inside 10 Downing Street. With my partner, I co-run Lifestyle District, a lifestyle blog focused on culture, art, theatre and photography. I'm here to help. I'm volunteering free advice calls of up to an hour as part of the Recovery Advice for Business scheme, over the next 6 months. Please get in touch to see how I can help your business.