BLOG
An introduction to Enterprise Nation's newest feature: Groups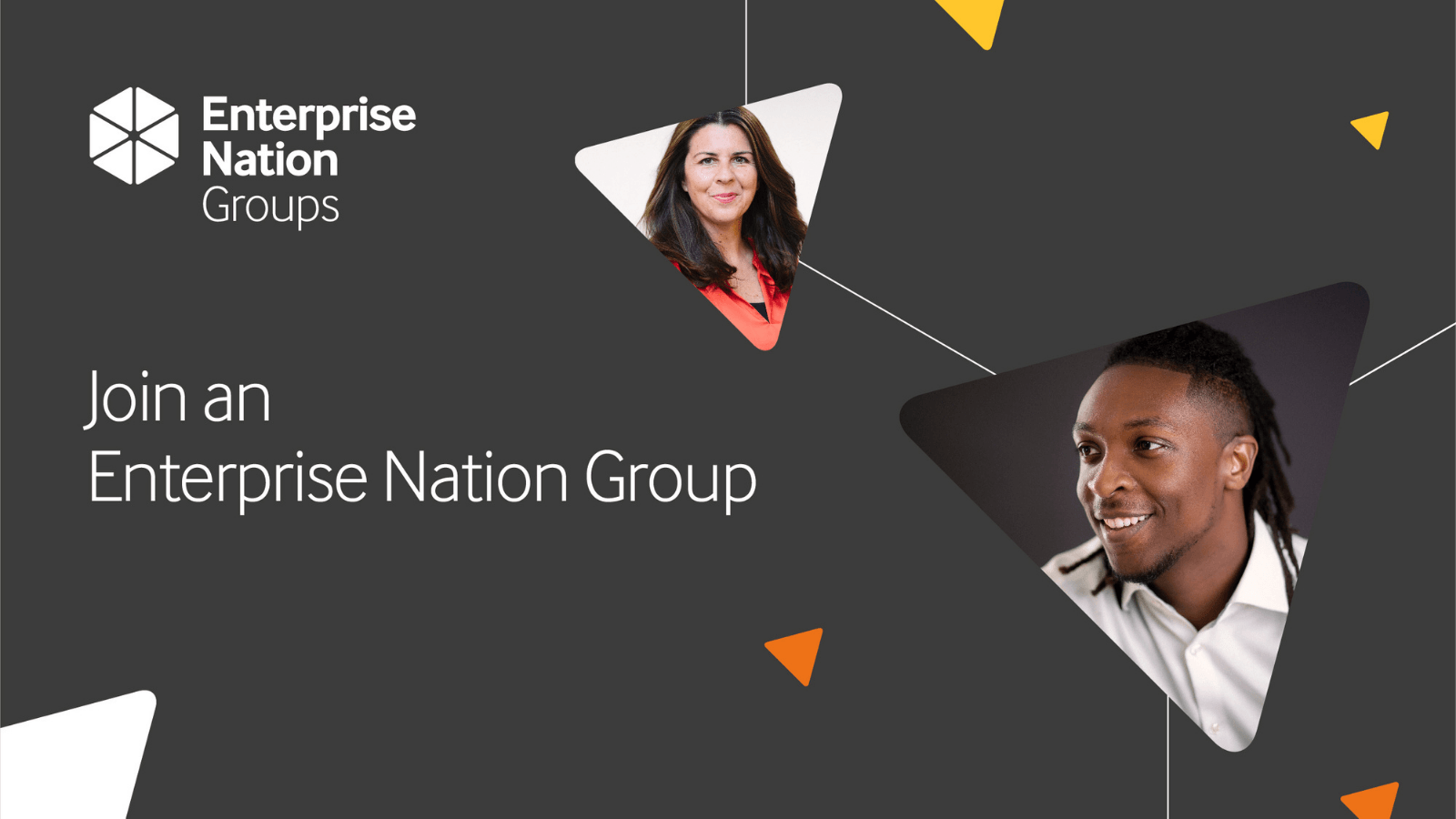 ---
Posted: Tue 6th Apr 2021
As an Enterprise Nation member you're already part of a community of like-minded small business owners and advisers. We recently introduced a new feature to make it even easier to expand your network and connect with people who share your interests: Groups.
Whether they're for professionals from the same industry, or for those with an interest in a specific discipline, groups provide an arena for organic discussion and allow members to share knowledge and experiences, tackle challenges and discover opportunities - all while building valuable new connections.
Hosted by the Enterprise Nation team, a Local Leader or one of our trusted advisers, each group provides a safe meeting place for you to post new discussions, reply to others, and grow your business support network.
Why you should join a group (or two)
Groups are quickly becoming one of the most talked-about features on our platform. Here's why you should consider joining a few:
Expand your network: build new, meaningful connections with other business founders and subject matter experts

Ask questions: Trying to solve a problem and can't find the answer? Post your questions in the relevant group and other members will help

Share knowledge: contribute useful information to the community - that's why we're all here, after all

Connect with advisers: meet subject matter experts and book a discovery call to find out how they can help your business to grow
What sort of groups are there?
There's a group for everyone. Some focus on certain disciplines, such as social media marketing or small business finance. Others are industry specific, so if you own a skincare brand, for example, you'll enjoy our Beauty and cosmetics group, or if you're a clothing designer then consider joining Fashion and jewellery. There are groups that focus on geographical locations too, helping you to connect with business owners within your local area. There are even spaces where you can discuss social concerns such as sustainability. Explore and join groups here.
Can't find what you're looking for?
As with most new features, Groups is still evolving and there's plenty of room for more. If you spot a gap just let us know and we'll create one and find just the right person to manage it.
If you're an adviser member and spot a gap, feel free to create one. As a group host you can start conversations, post content and meet small businesses in need of your expertise.
Enterprise Nation has helped thousands of people start and grow their businesses. Led by founder, Emma Jones CBE, Enterprise Nation connects you to the resources and expertise to help you succeed.