MEMBER STORIES
Amanda Perry: 'My team grew from 5 people to 27 – in lockdown'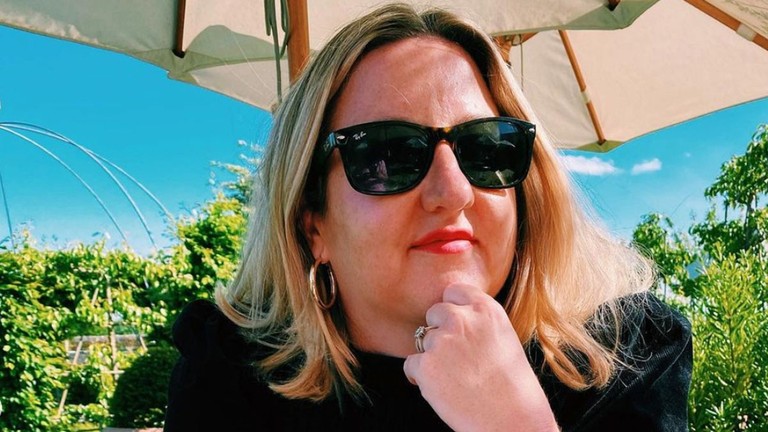 ---
Posted: Thu 8th Jul 2021
When lockdown 1.0 was announced in March 2020, Amanda Perry – the founder of marketing agency SOUP – had a team of five people. Fast forward to the end of lockdown 3.0, and that number had grown to 27.
Alongside this 440% increase in personnel came a 400% annual rise in revenue. Which begs the obvious question: how on earth did she do it?
Amanda, you went into the pandemic with five people…
"We left the office – as everyone did in March last year – with a core team of five. We're going back now with 27. I say 'go back' – we can't actually go back because there isn't enough room for us all!"
SOUP helps e-commerce businesses. Is your success partly down to the explosion of e-commerce over the last year?
"We did initially wonder if we'd lose clients overnight, which I saw happening elsewhere. Now of course we know about the huge opportunity online, but at the time people were worried about things like being able to get their stock in. Delivery was a huge issue.
"I wondered what I could do to be helpful, so I made a concerted effort to put helpful content out there. Even if people couldn't afford to come to the agency, they could get advice from our LinkedIn, Instagram or Facebook. That giving energy quickly had a positive impact on getting new clients."
Did you realise early on that you had to increase your team of five?
"There was a kind of a whiplash effect and yes, we realised suddenly that we needed more people – and actually it was a great time to hire because people were being let go or put on furlough.
"Or so we thought. It was actually really difficult, because people on furlough don't necessarily want a new job. Normally with agencies you're slightly above your labour budget because you're hiring ahead. In that whiplash period we already had the clients – we just didn't have all the staff."
But you found them in the end?
"We did! One thing that's perhaps quite unusual is that we hired locally to Sheffield, where we're based. It's always been our vision to have an in-house team of experts, even in this time of hybrid working. We didn't want to hire the best talent from anywhere. Culture is really important to us.
"But it has been challenging. For our more junior roles, we hired for fit rather than experience – and because we've been working remotely, it's been harder to train people on Zoom. Also, our processes were created around a team of five or 10, so we've had to go back and refine them.
"By hiring for fit, we were hiring people we liked – which isn't necessarily right! By digging deep, we came up with three emotional intelligence qualities that really mattered to us: curiosity, enthusiasm and initiative. We built our interviews around these.
"This is what is ultimately defining our culture. I think a lot of companies do it the other way round by starting with words like 'honesty' and 'transparency', which could apply to anyone. Companies shouldn't tell their teams what their culture is."
How are you managing the transition to a hybrid way of working?
"The management team, which is about eight of us, are coming to the office twice a week. It's just been amazing. You can't beat that face-to-face time, can you?
"Among the wider team of 27, we've got some who are desperate to start coming in regularly and others who love working from home. We've put a plan together, but we're never going to tell everyone that they have to come to the office.
"With our growth plans, we should be a team of 50 by the end of the year. We don't have the space now to get the whole team together, so we will need a bigger office – unless with the hybrid route everyone only comes in for a day a week. It's back to the drawing board, isn't it?"
Tell me more about your expected growth…
"In terms of revenue, we've grown nearly 400% over the year. The team's grown hugely, and that will carry on.
"We've really found this amazing niche of serving small businesses that can afford an agency, and which we can help scale really fast. Not a lot of agencies are serving this market.
"We want those Shopify stores you've never heard of that are turning over 20k a month, 50k a month, which we can scale up to their revenue goals.
"We've put a lot of time and energy into organic content and our networks, and we've got some really good partnerships. We're now a Facebook preferred partner, and we're partners with Klaviyo, Klarna and some funding companies – so we're in a really good position to grow."
What does a typical project look like for SOUP?
"We love working with founder-led brands that have a store, because they're telling their kids that they've had a good day's business rather than reporting stock prices to the City.
"They're looking to grow, and they really need that injection in their business to take them to the next level. They've validated their product, they've got a great supply chain, they've got all of that in place.
"We then come in with our account management team, which looks after them, and our delivery team, which gets them the results they want."
Enterprise Nation has helped thousands of people start and grow their businesses. Led by founder, Emma Jones CBE, Enterprise Nation connects you to the resources and expertise to help you succeed.