BLOG
Aged 18 to 24? Next Generation provides training and up to £10,000 to start your own business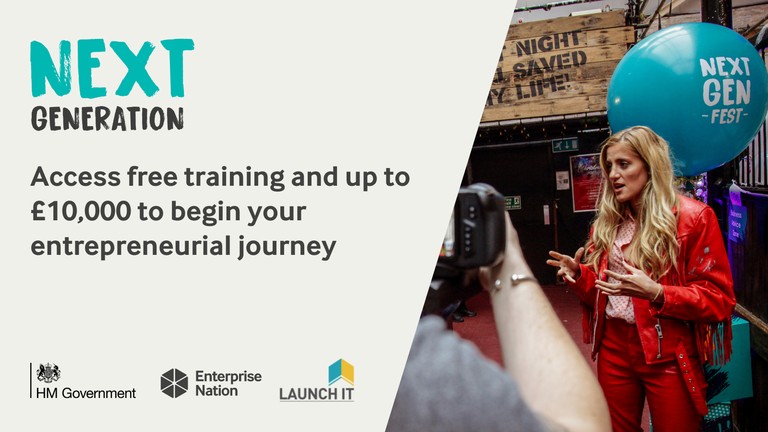 ---
Posted: Thu 13th Jan 2022
The Next Generation programme aims to give thousands of young people in London aged 18 to 24 the support they need to start a new business or grow an existing one.
Created in partnership with Launch It and part of the UK's Community Renewal Fund, the programme provides free training, events, content, access to advisers, peer groups, funding and much more. It's designed to help young people who might not have easy access to the finance and opportunities they need to go into business for themselves.
A key part of the programme is the Next Generation StartUp Bootcamp. This intensive support scheme will allow 100 budding entrepreneurs to undergo 10 weeks of training, receive one-to-one mentoring, have the chance to showcase their business at a pop-up on Oxford Street, and receive a grant of between £750 and £10,000.
Applications for the bootcamp close on 31 January 2022. Check if you're eligible.
Tips for young people wanting to start a business
If you're considering setting up a new business but have no idea where to start, here's a list of start-up tips from jewellery maker Maria Allen, who's been selling her handmade products online since she was a teenager.
1. Don't be afraid to contact people in business and ask them questions. Lots of entrepreneurs are accessible via social media.
2. Find friends and family members who can help you in specific aspects of your business, such as web design, graphic design, photography or PR.
3. Don't be afraid to try out ideas or approach new people or shops. The worst that can happen is that they say no!
4. Offer the best customer service you can.
5. If you're selling a product, photograph it on a clean, white background.
6. Open a separate bank account for your business and keep records of all your income and spending from the very beginning.
7. Try to start the business small, with few risks and small costs. Be as creative as possible on a budget.
8. Never stop doing your research. Look at what's already out there at the moment and find your unique selling proposition (USP). In other words, a way that you can offer something different to what's currently available.
9. Always seek to improve all aspects of your business.
Programme manager at Enterprise Nation. Connect with me to chat about getting involved in our events and programmes. In my spare time, I love discovering independent places to eat, drink and shop!