MEMBER STORIES
'Action will always create opportunity': The story of stationery brand, The Completist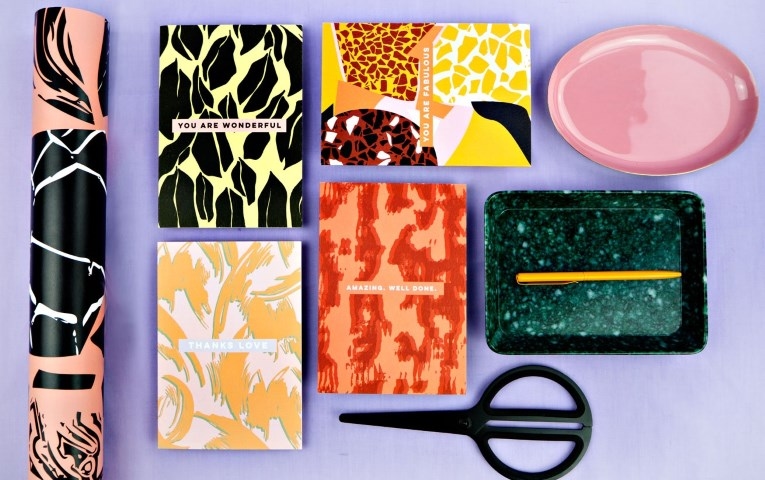 ---
Posted: Fri 19th Apr 2019
This week's Enterprise Nation member of the week is Jana Starcevic, founder of premium paper goods and stationery business, The Completist.
How did you come up with your business idea?
It was totally by accident. I have worked in fashion for many years, and it initially started off more as a blog where I could post my creative work. I was really unhappy in my job and not feeling creative enough.
Then I thought I might try to sell some of my sketches to see if I could make some money and soon I was designing prints to put on crds, which were much better received than the sketches.
In January 2018 I entered a competition to win part of a stand at Top Drawer and won! I realised then that this could be a serious business and started expanding my product range, eventually going from just greeting cards into gift wrap, notebooks, and other stationery.
Just over a year later, and things are going really well. I'm moving into a studio and getting really serious about expanding the business.
What start-up challenges have you faced?
I initially found it hard to find wholesale stockists. I realised that my range just wasn't cohesive, so I pulled out every single product I had, and decided on a clear strategy and brand identity.
I also realised I needed to invest in having a presence at trade shows, which has made all the difference for us.
What has been your biggest achievement so far?
Getting every single one of our stockists has been a huge achievement, but the number one that stands out is getting Selfridges last year.
What is your next big business goal?
We want to get a big national UK stockist, as well as expand our US and EU retail presence.
What do you think will be your biggest challenge?
Getting in front of those people!
Which other entrepreneur inspires you and why?
Natalie Massenet. She started her business from her house just like we have and has built something truly incredible.
What are your three tips for business success?
1. Have a clear brand message and know what your values are. Be prepared to say no to opportunities if you don't think they're right for your brand.
2. Ask for help! You can't build a successful business all by yourself.
3. Just do it. You can spend all the time planning and waiting for the right moment to do things, but sometimes you have to make a calculated risk and just commit. Action will always create opportunity.
We're proud to have entrepreneurs like Jana as members of Enterprise Nation. Join Enterprise Nation today and become part of an amazing community of small businesses.
I'm Jana, designer of printtastic paper goods and stationery. I worked in the fashion industry for many years at companies like Burberry and Urban Outfitters, and all that experience has ended up with me designing stationery inspired by my love of the 1980s, Dries Van Noten and Art Deco.