MEMBER STORIES
A guide to using social media influencers to promote your business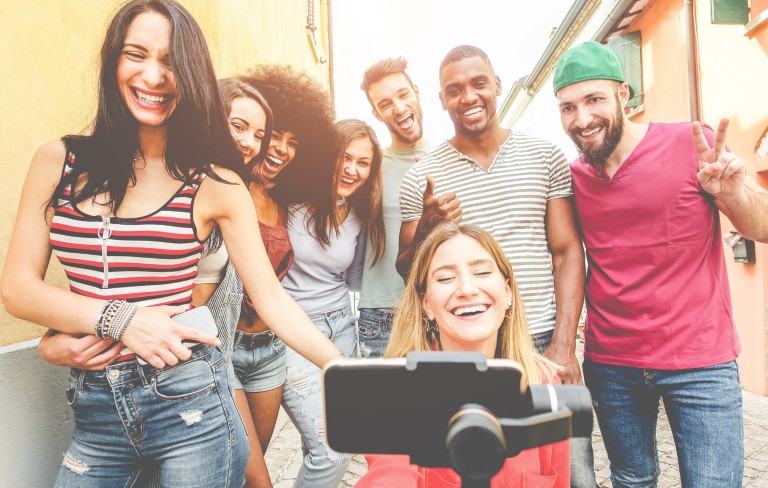 ---
Posted: Wed 15th Aug 2018
Social media influencers are now an important part of marketing strategies for businesses of all shapes and sizes. Jack McCaughtrie, Enterprise Nation member and director of Core Tree, shares his insights into why small businesses should consider working with influencers and how to identify the right individuals for your business.
A social media influencer is an individual who has a sizeable following on social media and built credibility with a specific audience. They can wield influence over this audience through their social media accounts and content.
Before the term 'social media influencer' came about, celebrity endorsements were the original form of influencer marketing.
However, influencers are no longer just celebrities; for example, we have seen many YouTubers, bloggers and individuals who are passionate about a specific topic attracting large audiences that are engaged.
Why should you consider a social media influencer?
Trust and loyalty
It is well known that people tend to trust recommendations from people they know or have a good relationship with.
This is no different from the relationship that audiences have with people that they follow on social media.
By sharing regular posts online that are authentic and engaging, social media influencers build credibility with their followers. This will lead to people taking note of the type of things they wear, the products they use and places they visit.
Individuals build a connection with their audience for being known in a specific area, for example fashion, technology and health and fitness. Building a following in a niche area helps with quality of an audience.
When collaborating with a social media influencer, it is highly likely that the audience will trust the connection and endorsement of your brand, influencing the perception and their buying decision.
Reach a targeted audience
Influencers not only help you reach a larger audience; they help you to reach a targeted audience.
Social media influencers are established within a certain industry or sector, therefore their followers will have a specific interest in this area.
By choosing a social media influencer who shares content that is similar to your brand and established in your area, you will be placed in front of the right people.
Build your brand credibility
Social media influencers can also help to build the credibility of your brand.
Not only is it beneficial to partner with influencers to get them to share content on their platforms, it is also a great idea to feature an influencer on your blog and in your social media content too.
By encouraging influencers to create content that you will share across your own channels helps to build credibility amongst your audience.
This type of collaboration can result in great results for your own platforms, such as increased following, views and engagement. It is an effective way to leverage an influencer's following and cross-promote your own social media profiles.
How do you find and identify social media influencers?
Social media influencers are all well and good but how do you find influencers and identify the ones that are the ideal match for you?
It all starts with good old fashioned research. You need to spend quality time conducting your own research to first find potential influencers for your business.
LinkedIn, Twitter and Instagram are great platforms that are easy to use to search for potential influencers; using specific keywords and phrases should help to find individuals who may appeal to you.
The next step would then be to reach out to people.
You don't want to be too forward with your message, so it could be simply starting to build a relationship by liking and sharing their posts.
You can then progress to sending them a message complimenting their content and hopefully this can lead onto a conversation about a possible collaboration.
In order to find influencers who are right for you, you need to consider their relevance to your social media strategy and the audience you want to target, their reach and the number of people you could potentially reach with them and finally whether they have engaged following; do their followers interact with them and how are they receiving the content they are sharing?
To put it simply, before choosing a social media influencer you should ask yourself:
Who are you wanting to reach?

Who is your core demographic and target audience?

Who are your target audience following and who do they trust?
If the influencer meets this criteria, then they should make a perfect match for your business.
Influencer marketing is a hot trend at the moment and is a highly effective way to boost your brand's identity when done correctly. It is vital that your are putting in the time, effort and research before collaborating with any influencer.
Since 2013 Core Tree has been supporting businesses develop their online presence. We offer a personalised approach that understands the business need and supports them in developing and maintaining a positive and authentic voice that reflects the brand.  The services we provide vary from account management, mentoring and consultancy allowing us to work flexibly to meet the client's needs. Social media is a vital component of a marketing strategy, and we customize our service to suit core business goals. We work with our clients to determine which social media channels will connect the business with the right people and as a result create an effective strategy.