BLOG
A business owner's guide to the Mastodon social network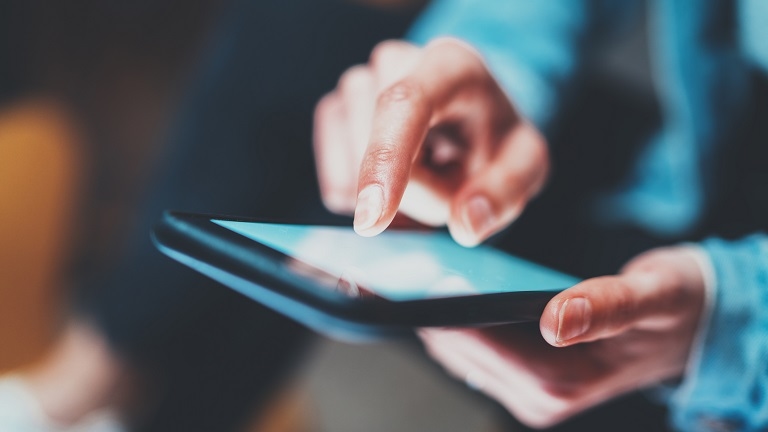 ---
Posted: Tue 8th Nov 2022
The Mastodon social network has seen a huge surge in sign ups following Elon Musk's takeover of Twitter and concerns over changes introduced by the tech billionaire. I joined Mastodon to see what all the fuss is about and to examine whether the platform is useful for business owners.
What is Mastodon?
Mastodon is not new as it was founded in 2018, but it is getting more attention than ever. On 7 November, Eugen Rochko, the website's founder, posted that it had attracted 489,003 new users since 27 October and reached 1,028,362 monthly active users.

That's a tiny drop in the ocean compared to Twitter's 450m monthly active users, but the explosion in interest means lots of high profile users have signed up and many are wondering whether it could become the next big social network.
After Elon Musk's purchase of Twitter was confirmed he made thousands of employees redundant, including many of those responsible for content moderation. This has led to worries over a potential increase in hate speech.
Many have also criticised the Tesla founder for replacing the blue tick system for verifying individuals' identities with a subscription service that anyone can access. They say it could lead to a big increase in fake accounts.
Lots of those critics have joined Mastodon.
On first sight Mastodon looks very much like Twitter but behind the scenes it's different due to its decentralised and open source system. That means it's not owned by one person or company and is instead a collection of several servers (known as 'instances') run by different people and organisations. Mastodon says this means "it can't be sold and won't go bankrupt".
There are no adverts on the site and servers have their own moderation rules, some stricter than others. Several servers have attracted bots but the nature of the plaform means an owner of an instance can block another instance.
One potential downside to the platform is that if the server is removed you lose your account. However, several have signed up the Mastodon Server Convenant which includes a commitment to give users at least three months advance warning before shutting down.
How to sign up to Mastodon
You can sign up to Mastodon on desktop browsers, native iOS and Android apps or lots of third party apps.
You first need to choose a server. They are themed around different topics, interests, regions or locations. You can see the servers here that have signed up to the Mastodon Server Convenant.
It doesn't really matter which one you pick as you can still see and follow all other users in the 'fediverse' (apart from those which the owner of your instance has banned), but it is recommended that you select one which reflects something you're interested in or is relevant to you. For example, you might not want to join an instance with a focus on a different language to the one you speak as you won't be able to understand most posts.
I've joined the 'mastodonapp.uk' server for users in the UK and my full handle is @danmartin@mastonapp.uk (give me a follow!).
There's no verification tick on Mastodon but can you self-verify the personal links that you add to your profile.
How to use Mastodon
Posts on Mastodon are known as 'toots' and they have a 500 character limit compared to Twitter's 280.

You can see toots by people in your instance in the 'local' timeline. The 'federated' feed shows posts by public users in your instance and public users that they follow even if they are in another instance.
Like on Twitter, you can mention other people, reply, repost toots (known as a 'boost') and like posts. Unlike Twitter though, liking a toot (or favouriting as it called on the site), doesn't send an alert to other users.
You can't quote toots and add your own comments like you can with tweets on Twitter. According to the Fedi.Tips blog, that was a deliberate design decision.
Mastodon search is also different to Twitter. You can only search for hashtags, usernames and urls of specific users or posts as explained by @AdventuresofAJ who shares useful Mastodon tips:
The small business benefits of Mastodon
When it comes to whether Mastodon has any benefits for business owners, as mentioned above its userbase is miniscule compared to Twitter and the other big social media platforms. This means that the chances of you finding a large proporation of your target customers on the site are limited.
However, given that instances are themed around topics, interests and locations, you may find one that you can use to reach some people interested in your products or services. For example, businesses in Glasgow might find glasgow.social useful
Another option is starting your own instance.
There are no adverts on the site but that doesn't stop you posting about your business. Remember though that it's mostly a conversational environment so very promotional content might not get much attention.
For me, Mastodon feels very much like Twitter did when I joined in 2008. Given there's much less noise, it could be a more focused place to make connections, have conversations and gain knowledge.
Despite that, I wouldn't recommend shutting down your Twitter account if that's where you've built a strong following and it benefits your business. It could be similar to the temporary buzz around Clubhouse which was the talk of social media for a few months.
The stability of Mastodon could be an issue. When I registered, the mastodonapp.uk server was frustratingly slow and it took a long time to receive the confirmation email. It has improved significantly though as the server owners have worked on improving the performance.
Let me know if you have joined Mastodon and what you think of it by sending me a toot or a tweet.
I'm a freelance content creator and event host who helps small businesses and the organisations that support them. I'm also Enterprise Nation's Local Leader for Bristol. I have 20 years of experience as a small business journalist having interviewed hundreds of entrepreneurs from famous names like Sir Richard Branson and Deborah Meaden to the founders behind brand new start-ups. I've worked for a range of leading small business publications and support groups, most recently as head of content at Enterprise Nation where I was responsible for the prolific output of content on the company's blog and social media. I now freelance for Enterprise Nation as the website's news reporter and as the host of the Small Business sessions podcast. I'm based in Bristol where I run and host regular events with the local small business community in my role as Enterprise Nation's Local Leader for Bristol. I also have strong connections with other major business organisations in the south west region. In total, I've hosted over 100 events including conferences with an audience of hundreds for international brands like Xero and Facebook and live web chats from inside 10 Downing Street. With my partner, I co-run Lifestyle District, a lifestyle blog focused on culture, art, theatre and photography.