BUSINESS NEWS
80% of small businesses impacted by rising costs but more than half absorbing them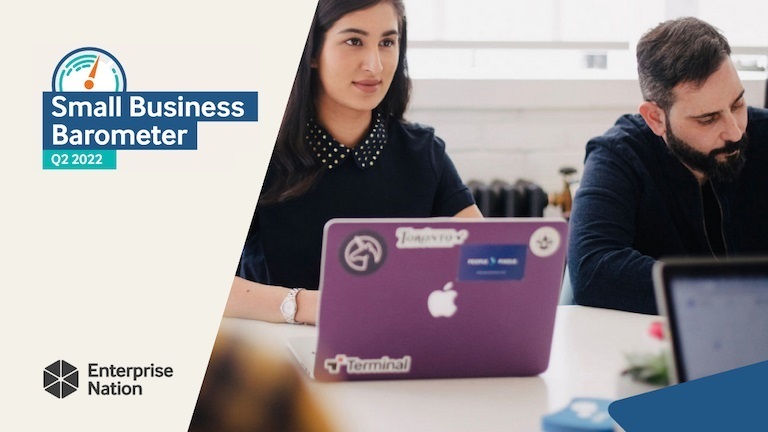 ---
Posted: Fri 19th Aug 2022
The results of Enterprise Nation's quarterly barometer are out, revealing the full impact of rising costs on small businesses in Ireland.
As costs continue to rise, eight out of 10 small Irish businesses say they have been impacted but less than half have inflated their prices to their customers.
Of those surveyed, only 48% said they had taken the decision to increase prices, with the majority refusing to bend.
Government support needed
Cathal Sheridan, founder and CEO of Donegal-based balance board company Huku Balance, said:
"Last year, we increased our prices by a few euro per product just to cover the cost of materials. We had absorbed two price hikes before we increased our prices and we've absorbed three price hikes since. We are redesigning several components of our product range to further cut costs without reducing the quality of our products.

"Access to government support which would help reach new customers would be a huge help to a small business like Huku, in particular, financial support and guidance to help develop and grow our marketing and sales team. As a start-up business, our costs are still quite high so any assistance in employing staff would be hugely beneficial."
Among those who have upped their prices, 63% of businesses increased them by less than 10%.
Decreased sales
A third (30%) of firms said sales had fallen as a result of the cost-of-living crisis, with 36% saying they had remained the same. A quarter (24%) reported sales were down but were not sure if it had been caused by broader economic pressures.
Some other statistics:
46% of businesses expect profitability to be down this year.

30% drop in growth expectations for the next quarter (from 68% to 38%).

51% still expect to grow long-term.
Increased staffing costs
When it came to staffing, 21% of businesses said they had 'no chance' of increasing employment. Indeed, Irish entrepreneurs expect staff costs to rise by 16.4%.
Most businesses rated the pandemic (38%) and the cost-of-living crisis (28%) as the biggest challenge they have ever had to face, with 18% citing supply chain issues.
Emma Jones, founder and CEO of Enterprise Nation, said:
"We're hearing from entrepreneurs that they're responding by innovating to keep costs down. But after absorbing a number of price hikes, they're now running out of road.

"It's a critical moment and in the upcoming budget we'd like to see government focus on supporting small business owners with supports and advice. If we do that well, we can hopefully help small businesses navigate through this next phase of change."
This survey was answered between 5 July and 19 July 2022 by 938 small business owners across the UK and Ireland.
Enterprise Nation has helped thousands of people start and grow their businesses. Led by founder, Emma Jones CBE, Enterprise Nation connects you to the resources and expertise to help you succeed.