MEMBER STORIES
60 seconds with The Cheeky Panda: Saving the world one loo roll at a time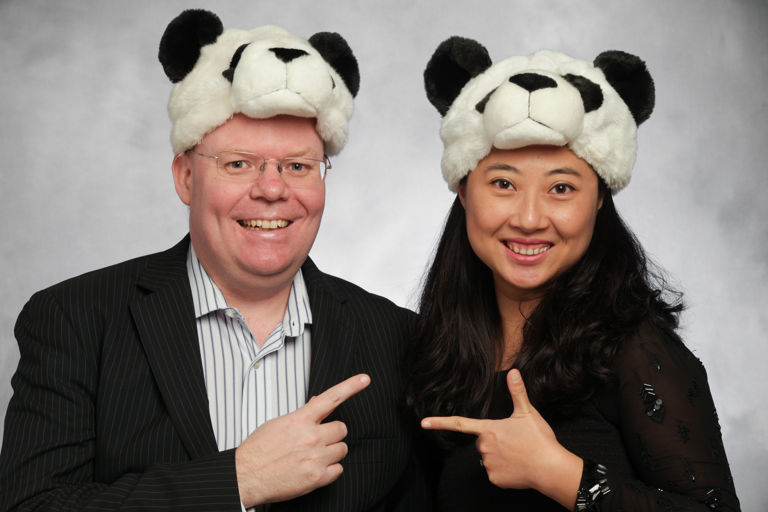 ---
Posted: Wed 1st Nov 2017
Chris Forbes is the co-founder of the hugely successful bamboo toilet roll company, The Cheeky Panda. Ahead of speaking at the Hospitality & Travel Exchange on 10 November, he shares his super inspiring story.
How did you come up the idea and turn that idea into a business?
Julie had the idea to turn bamboo into tissue for a year and I loved the idea but said we would need to see the manufacturing process and see the bamboo before starting it.
On a visit to see her parents in January 2016 we took a detour on the holiday to check out the Bamboo and seeing the scalability of the forestry and the ethical modern manufacturing processes The Cheeky Panda was created.
What were your start-up challenges and how did you overcome them?
There were a lot of unknowns like finding out if people wanted our product, funding the initial containers and working with limited working capital until we were able to start selling the goods.
To overcome this we downloaded a copy of the Harvard Start-up Business Plan and this helped us understand the hurdles, opportunity and milestones we needed to achieve to turn it from a concept to a successful business.
We also took on executive non-executive directors in exchange for equity and got a grant from our local enterprise.
Why did you decide to crowdfund and why do you think the campaign was so successful?
We did an initial Crowdfunder round as it helped us understand if there was demand for the product, helped us pre- sell half the first container and it created lots of great PR.
We spent eight weeks thinking about and creating a great video. This helped bring the concept to life and this is one of the reasons we were able to be successful.
In August we also did a Seedrs round raising £500,000 for 10% equity from 300 investors so we are a big fan of the crowdfuding platforms.
You've been super successful selling on Amazon. What are your tips for how to do that?
Crowdfunder has a link to Amazon with a service called Launchpad for innovative start-ups.
People that buy through launchpad are early adopters of products and this helped generate the early reviews that encouraged more to follow.
Amazon has a snowball effect and its important to advertise with them to get the visibility for your products against the established brands.
How have you persuaded hotels and airports to stock your products and what's your advice for other businesses wanting to the same?
It's very important when selling to hospitality, travel and leisure sector to understand the supply chain.
We drove awareness of our products by getting in touch with the heads of procurement and sustainability at the major chains while also getting listed with the major janitorial supply chain companies.
The big janitorial companies are always looking for innovative products that can solve problems and that was the key to us opening up the sector.
What are you three top tips for business success?
Have a good product.
Know your route to market.
Plan well.
Why do you think people should come to the Hospitality & Travel Exchange?
If you have an idea or are an early stage start up it will help you understand the sector and how to be successful in it.
You will also meet great people like me ;)
Join inspiring retail buyers, entrepreneurs and experts from the hospitality and travel industry for the one day extravaganza that is the Hospitality & Travel Exchange in London on 10 November. Find out more here and book your place below.
The Hospitality & Travel Exchange is supported by ICAEW.
Enterprise Nation has helped thousands of people start and grow their businesses. Led by founder, Emma Jones CBE, Enterprise Nation connects you to the resources and expertise to help you succeed.