INTERVIEWS
60 seconds with: Edwina Dunn, one of the brains behind Tesco Clubcard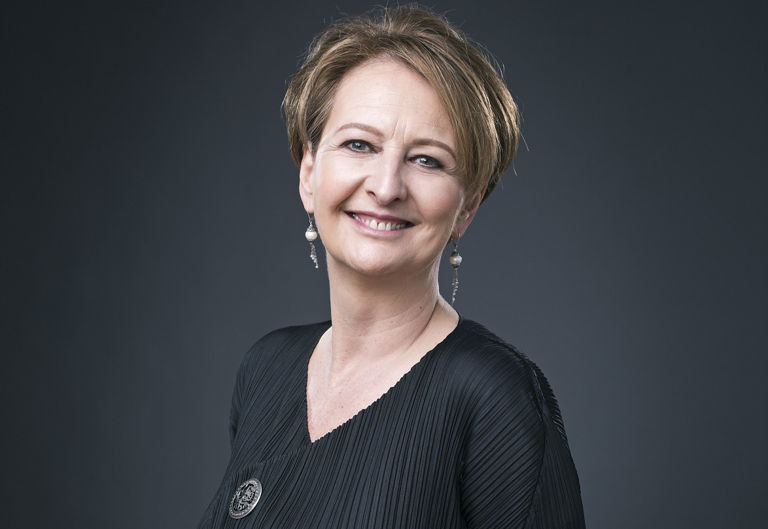 ---
Posted: Wed 11th Oct 2017
With her co-founder Clive Humby, Edwina Dunn set up Dunnhumby and established Tesco Clubcard, the supermarket giant's hugely succcesful loyalty scheme. The entrepreneur tells the story of working with Tesco and her tips for ensuring customer loyalty.
How did you come up with the idea for Dunnhumby and turn it into an actual business?
I was working in a company that used geo-spatial data to classify people by where they live for site location planning and modelling.
My business partner and I believed that customer data might be even more predictive and powerful.
This was a radical thought as companies were throwing away the data they had because it was too expensive to hold it; we knew that there was valuable information that could be extracted from the data they had already collected .
What start-up challenges did you face and how did you overcome them?
We had a big mortgage and were sued by our old company when we won our first client (although we eventually won our case).
Like most start-up companies we faced the usual challenges of juggling a home life with long working hours and securing investment.
We were fortunate that we had great support and an initial angel investor who saw the value in our ideas and backed us. I am pleased to say his investment was re-paid several times over!
How did you convince Tesco to use your services and what's your advice to small business owners looking to work with big brands?
After three months of working with Tesco, Lord McLaurin, the then Chairman, said: "you know more about my customers in three months than I know after 30 years."
He realised how valuable the data was and that we were the only people who could manage the programme from a data and technology viewpoint. And so, Clubcard was born.
On advice, I would say, find what you're better at than anyone else and stick to it/work it hard. Find the clients who need that capability more than anyone else (yes, there is still a degree of timing and luck).
Why do you believe Tesco Clubcard has been so successful?
It allowed Tesco to know their customers better than anyone else.
They set out to reward their customers on an individual level. People no longer received rewards that related to things that didn't interest them, so they became more invested in the scheme and came back more and bought more.
What are the key factors behind ensuring strong customer loyalty?
Understanding your customers and the motivations behind what they are buying and why?
So much analysis is rear view mirror. We are now trying to look at the future and what consumers want or aspire to (using social and other media).
How can business owners use data to their advantage?
Remember that the data you hold was collected for the purpose of tracking or billing. If you know where to look, you can reveal patterns and trends that can be very helpful in planning marketing and outreach.
Why did you set up The Female Lead and what do you hope it will achieve?
The project was set up to provide a platform for women to share their stories and to showcase that there is a wide array of role models that the next generation can get inspiration from.
There are more ways to be a successful and fulfilled woman than your looks alone. It's what you do that counts.
We are now involved with schools in helping to promote more diverse role models.
Do you believe enough is done to encourage women to set up their own businesses?
There is more support and encouragement available than ever but there is always more needed.
Women should make use of all the networking and showcase events and ask for help from friends and colleagues.
Your own business can be a great way to balance work and home life, if you get it right.
Why do you think business owners should attend Festival of Female Entrepreneurs?
It is a chance to celebrate what women offer the economy and to be inspired by and learn from others.
Enterprise Nation has helped thousands of people start and grow their businesses. Led by founder, Emma Jones CBE, Enterprise Nation connects you to the resources and expertise to help you succeed.