BLOG
5 ways to create a happy and profitable workplace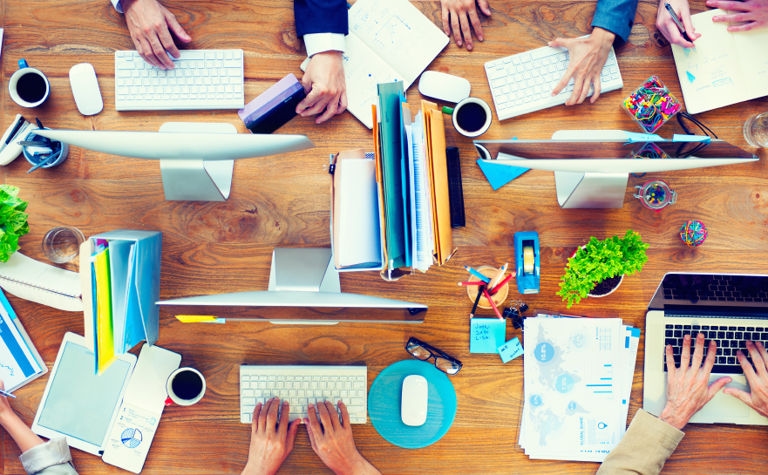 ---
Posted: Mon 13th Apr 2015
Want a positive work culture in which employees are engaged with the business? Adopt these five measures to make for a happy workplace and successful business.
Communicate
Be clear and honest about your goals, expectations and outcomes. Everyone thrives on constructive feedback - the recognition of a job well done or an honest evaluation of where there's room for improvement. Involve team members in decisions that affect them - if you empower people to help shape your business, you'll see impressive results.
Reward
Rewarding staff doesn't have to be simply about cash incentives. Find out what motivates your employees - time off, days out, special experiences - and build some rewards into your remuneration package. Consider planning team-building activities with rewards attached, and make sure that birthdays and special milestones are marked. One company I know celebrated the long service of two of its employees with a surprise weekend trip to London (partners included), complete with theatre tickets and hotel stay. How valued do you think they felt?
Mobilise
Find new ways to help your workforce work better, smarter and more collaboratively by using new technology to your advantage. VOIP apps like Skype enable face-to-face meetings without the travel time, simple cloud storage solutions such as Dropbox and Slack allow people to access files on the go and mobile apps mean that team members can stay connected when they're out of the office.
Accommodate
Consider offering flexi-time as it's an effective way of motivating and retaining staff. If employees feel they can do the school run from time to time or get in early so they can miss the evening rush, it can be a great motivator. These arrangements need to dovetail with your daily operations but it's a tried-and-tested strategy that could deliver business rewards.
Support
Make sure you give your employees the opportunities for advancement they crave. In practice, this means supporting them to grow and develop professionally and personally. No-one wants to tread water - and no company really benefits from employees who feel they're stagnating. So provide everyone with their own development plan and encourage them to set goals that you can review together over time. If you support your staff to gain new skills, you'll benefit your business as well as their careers.
Building a motivated team with the power to help create a healthier, more profitable business is an essential element of any company's growth strategy and should be a key area of focus for every small business today.
Chloe Suret is Community Manager of Bizdaq
Enterprise Nation has helped thousands of people start and grow their businesses. Led by founder, Emma Jones CBE, Enterprise Nation connects you to the resources and expertise to help you succeed.