BLOG
10 Ways to get the most out of your business Instagram profile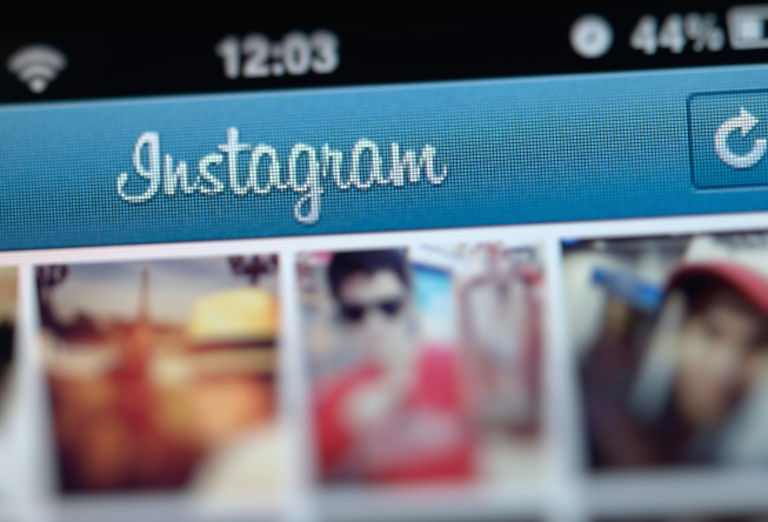 ---
Posted: Tue 17th Jun 2014
With over 75 million users, consider Instagram as a key marketing tool for your business and a route to increasing sales and improving customer engagement. Follow these 10 tips to attract more followers to your Instagram profile.
1) Utilize phone apps
Apps can make images more attention catching and unique. From adding filters to creating collages there is an app for everything. Check out these noteworthy few: Pixlr-o-matic, Photoshop Express, Afterlight, and Pic Stitch.
2) Create a story with your pictures
Showing pictures in a series that are related to one another provides your Instagram with a sense of continuity and progression. When every picture is random and independent of one another, the account can seem scattered leading to brand confusion.
For example Free People's Instagram recently featured a series called "20 Days of Movement." They posted a picture of a different yoga pose each day for 20 consecutive days. Not only does this campaign fit in perfectly with Free People's creative and comfortable brand, it also encourages people to get up and move.
3) Timing is everything
Pictures posted at certain times in the day receive more likes and comments. Pay attention to these trends and post your pictures at peak times to maximize your exposure. Peak times will vary depending on who your customer is but it is useful to look at other similar accounts and see if there is a time when they post most of their pictures.
4) Show different ways to use your product
Supplying customers with useful information is helpful to them and gives them another reason to buy your product. TopShop does a good job of showcasing their products in helpful ways. They often post videos on their Instagram instructing followers how to use their makeup line. New makeup trends can be intimidating and what better way to encourage people to try new things (your new things) than by showing them how to!
5) Don't forget about video clips
A lot of celebrities post videos on their personal Instagrams but most retailers have yet to utilize this media. Mix it up with a video every now and then to keep your followers interested. Not only is it a way to promote your brand by creating "mini commercials," but also by creating "how to" videos, as mentioned previously.
6) Hash tag with a purpose
Hash tags are more important than people think. They can lead to high awareness and engagement when used properly. Search for content similar to yours before posting to see which hash tags are popular. Utilize hash tags to promote special events and contests your company is holding, as well as on everyday posts. A picture posted without a hash tag is an opportunity missed.
7) Get personal
Show pictures of your team, new hires, and behind the scenes action. This allows people to see the personality and the people behind your brand. Featuring your employees also makes them more inclined to join your social media circle, potentially leading to even more reach and exposure. Even giants like Disney and Starbucks use this technique to get closer to the customer.
Don't stop there though, if a customer posts a picture on their Instagram using your product - repost it and give them a shout out! A great way to connect with your customers on a personal level is to show them you are paying attention. Small online retailer lovejunkee.com does this with their fans often as a way to network and connect.
8) Host Promotions
Promotions can take shape in many forms; here is a little cheaters guide to some possibilities for Instagram promotion.
a. Contest: It is important to make the prize something desirable; otherwise no one will want to enter. After you decide what the prize is you must decide how people will enter.
Post to win - A contestant must post a photo on their Instagram tagging you or with a specified hashtag. The winner can be determined randomly or by whichever submission gets the most likes

Like to win - Contestants must simply like a photo to be entered and a winner is chosen at random

Follow to win - Similar to above but the contestant must follow your account to be entered
b. Discount: Post a discount code for your online store or offer a discount to those that come in store and show the discount post to the employee.
If you choose to do a promotion, make sure you are willing and able to follow through on your offer and include all rules and guidelines in the photo comment.
9) Respond, Respond, Respond!
Always respond to your users questions and always tag them in your response. One of the perks of being a small business is you can be closer to the customer. Show them that you are committed to them by taking the time to comment back and make sure they see it by tagging them.
10) Still need a little help?
No problem. Tools like Iconosquare and Followgram are used alongside Instagram and provide you with more information than the basic Instagram application does. They can help you manage your account and maximize the effectiveness in which you use it.
**_
Mallory Cravens is a student of entrepreneurship and currently interning with Enterprise Nation _ **
Enterprise Nation has helped thousands of people start and grow their businesses. Led by founder, Emma Jones CBE, Enterprise Nation connects you to the resources and expertise to help you succeed.