BLOG
10 ways to fund your business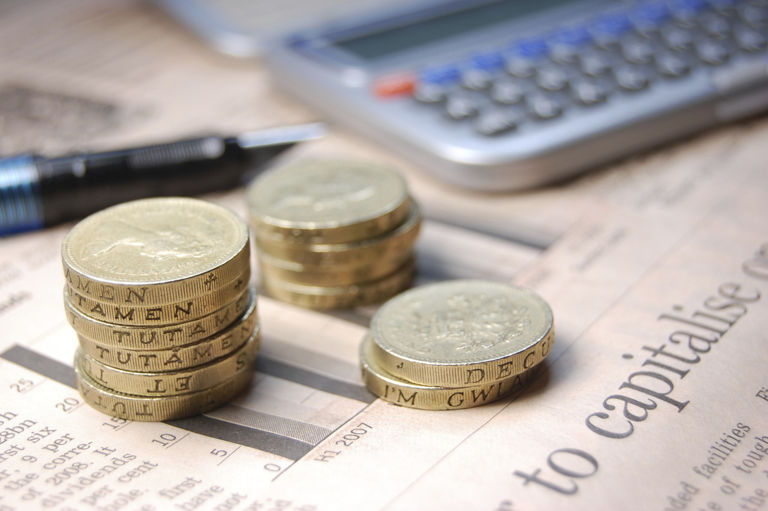 ---
Posted: Wed 31st Jan 2018
Dan Martin, Enterprise Nation's head of content, looks at some of the funding options open to small businesses.
The three Fs
One of the most popular ways to fund a company is turning to your nearest and dearest, commonly known in the business world as 'friends, families and fools'.
When you start your business it's worth asking those closest to you if they'd be willing to chuck in a few quid to support your new venture.
You could offer them a share of the company or free products but be careful of letting money upset your relationship. Be clear from the start what the deal is; is it a loan or are they giving you the money as a gift?
The bank
Believe it or not but the banks are lending money to small businesses! Many have introduced new small business initiatives over recent years in an attempt to overcome the mistrust of banks held by some entrepreneurs since the recession.
If you put together a sound business plan you may well secure bank funding so don't completely rule it out.
Here's some great advice on how to secure a bank loan for your business.
The power of the crowd
Crowdfunding is becoming an increasingly popular way for entrepreneurs to fund their company. You post a pitch on a website and members of the public contribute towards your funding target.
There are two main types of crowdfunding; equity and reward.
On websites like Crowdcube and Seedrs investors receive a share of your business, while on platforms such as Kickstarter, Indiegogo, and Crowdfunder they receive some form of non-financial reward.
Crowdfunding isn't for all businesses but it's worth looking into.
Key to hitting your target is an engaging pitch and spreading the word using techniques such as social media posts and email marketing.
As crowdfunding becomes more popular though, the fact that you're doing it isn't necessarily of interest on its own so focus on telling your story and building buzz around your brand.
Dragons
We all know who it works. You get in a lift, walk into a room, stand in front a panel of people with piles of cash, have a chat and leave with thousands of pounds for your business. Well, not quite.
Getting money from investors isn't as easy as it can appear on Dragons' Den but venture capitalists (VCs) and business angels invest millions of pounds in UK companies every year.
VCs and angels are similar but there are important differences.
Angels tend to make investments of between £10,000 and £200,000 but sometimes work as a group and invest more. They're also usually willing to invest in early stage as well as established businesses.
VCs, on the other hand, tend not to invest in very early stage companies and generally look for investments of more than £1m. They also usually want a seat on the board.
Both types of investors can be hard to track down but many hang out at networking events, while groups such as the Angel Investment Network can help you make contacts. Also check out the UK Business Angels Association and British Venture Capital Association.
The government
We're not suggesting you stroll down Downing Street and knock on Number 10 to ask the PM for cash but it is possible to get money out of the government!
Start Up Loans is a government-funded programme that has millions of pounds worth of loans to lend to small companies. You can borrow up to £25,000 with a 6% interest rate if you're over 18, based in the UK and have been trading for less than two years.
If you live in England you might be able to get some money out of your nearest Local Enterprise Partnership which are collaborations between private and public sector organisations tasked with supporting local businesses and improving the economic development of their local area. The LEPs have been given public money to fund companies so contact your local one to see if you can access some.
In Scotland, Scottish Enterprise offers funding opportunities as does Business Wales in Wales and Invest NI in Northern Ireland
Community cash
If your business has a social mission there are lots of specific options open to you. UnLtd offers funding to social enterprises as do social investors and lenders such as Big Issue Invest and Bridges Ventures, while Power to Change has £150m from the Big Lottery Fund to deliver grants to community businesses that are locally rooted and deliver activities for the benefit of a specific, local geographic community.
Social Enterprise UK has a useful guide to funding for social enterprises here.
Other businesses
Believe it or not but other companies are willing to give you money! According to the government, the peer-to-peer (or peer-to-business) lending sector is more than doubling every year.
The method involves businesses lending to other businesses and receiving a return based on the interest the loan recipient pays. Companies offering such lending include Funding Circle, Funding Knight and Assetz Capital.
Accelerate yourself
Accelerators and incubators for start-ups are springing up all over the place and many offer funding although it's usually in return for an equity stake in your business.
These organisations provide physical space and access to mentoring and other business support.
Some like Entrepreneurial Spark, Microsoft Ventures and Seedcamp are open to many different types of businesses, while others such as Truestart, which supports retail, consumer and fashion start-ups, Wayra, for mobile-related businesses,and Accelerator Academy, which supports digital entrepreneurs, focus on specific sectors.
Many accelerators are based in London but there are several in other British cities.
There's a good list of UK startup business accelerators here.
Be a winner
Entering awards should not be your main strategy when it comes to funding your business but it's worth having a look for schemes that offer money as prizes. Check out j4bGrants which lists such initiatives and our guide to some of the latest opportunities.
As well as getting a bit of cash, winning an award can give your company some great PR and provide a morale boost for employees.
Short term loans
Several companies have launched over recent years offering short term lending options to businesses include Liberis and iwoca.
Like all forms of lending, this option isn't for everyone so do your research before committing to any loan agreements.
I'm a freelance content creator and event host who helps small businesses and the organisations that support them. I have 18 years of experience as a small business journalist having interviewed hundreds of entrepreneurs from billionaires like Sir Richard Branson to the founders behind brand new start-ups. I've worked for a range of leading small business publications and support groups, most recently as head of content at Enterprise Nation where I was responsible for the prolific output of content on the company's blog and social media. I'm based in Bristol where I run and host regular events with the local small business community and have strong connections to major business organisations in the south west region. In total, I've hosted over 50 events; from intimate meet-ups to conferences with an audience of hundreds including events for international brands like Facebook and Xero. I'm also a big fan of podcasts having hosted Enterprise Nation's Small Business Sessions as well as lots of online events including Facebook Live interviews, webinars and three live web chats from inside 10 Downing Street. With my partner, I co-run Lifestyle District, a lifestyle blog focused on culture, art, theatre and photography. I'm here to help. I'm volunteering free advice calls of up to an hour as part of the Recovery Advice for Business scheme, over the next 6 months. Please get in touch to see how I can help your business.