MEMBER STORIES
10 amazing Enterprise Nation members pitching products to Boots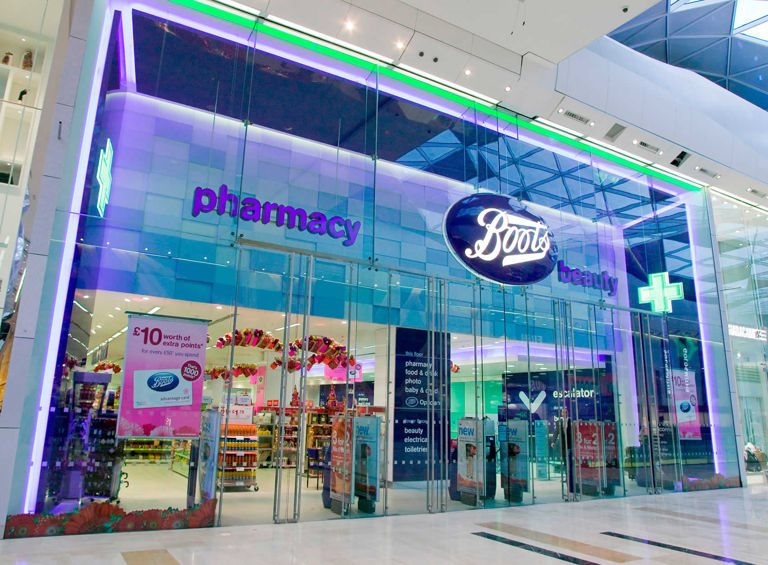 ---
Posted: Fri 7th Sep 2018
We were inundated with applications from Enterprise Nation members to pitch beauty and skincare products to retail giant Boots. It was a hard decision but here are the lucky 10 business owners who will be presenting to the buyers today. Good luck to them all!
The opportunity to pitch retail buyers is one of many benefits of Enterprise Nation membership. Food and drink businesses can currently apply to pitch Selfridges and Planet Organic. Find out more here. Not a member? Join today.
Describe your business in one sentence.
A new health and beauty brand excited to introduce the consumer to the power of the miracle moringa tree's natural skin and hair nourishing properties, through oils and balm that are ethically sourced, pure and free from nasties.
Why do you want to pitch and why do you believe your product is right for the buyer?
The brand is new to the market natural, ethically sourced and hot on the heels of the "green" skin care trend. Ethical consumerism is also a growing trend, especially amongst millennials looking for products containing transparent and effective active ingredients that are free from nasties.
Boots, facing competition from bargain stores selling mass-market beauty at low prices, may benefit from being first to market with more niche brands that still match the consumers desire to relieve their pain points; whether that is acne scarring, dull hair or ageing skin, powerful multi-tasking moringa oil can help.
PureRooted would like to pitch because we think that the rise in popularity of moringa will soon reach that of other do it all products like coconut oil and argan oil, given their matching benefit profiles. These benefits have been lauded by the likes of Vogue and Time Magazine and we think that Boots is the best way to take the product to the masses at an affordable price.
Christine Hwang, Cosmetea
Describe your business in one sentence.
We curate and distribute the most innovative EU registered beauty/skincare products from Korea.
Why do you want to pitch and why do you believe your product is right for the buyer?
The products we curate have clear USPs, whether it's the packaging, texture, or key ingredient.
We are experienced in both offline and online marketing. Our dedicated marketing & sales team in London can support in-store launches. Our main social media platform has gathered almost 20,000 followers and is constantly growing.
We successfully launched a Korean beauty pop-up with Fenwick of Bond Street in March and it has become one of the biggest sales drivers in the beauty department.
We believe operations is also important, which is why we have a UK based warehouse and fulfilment team that can support and address operational issues.
Describe your business in one sentence.
EcoStardust is a rapidly growing UK biodegradable glitter company selling glitter made from plants in recyclable packaging, and are committed to sustainability and promoting environmental issues.
Why do you want to pitch and why do you believe your product is right for the buyer?
We want to pitch to Boots as we are an ambitious company looking to grow rapidly and want to partner with the best companies.
We are a company committed to sustainability and only want to partner with companies who also monitor their impact on the environment like Boots do. We have a large range of products and want to work with retailers who have the capacity to showcase our range well.
We think our product is right because we offer a more environmentally friendly alternative to traditional glitter which may contain toxic chemicals. Our glitter is antimony free and safe for cosmetic use.
We use only non-GMO eucalyptus trees to make our product and are committed to sustainability. All of our packaging is made from recycled material or easily recyclable materials and we only use what is necessary, we are committed to #GlitterWithoutTheLitter
Glitter is a very popular product right now so ensure your customers can pick up some bio-glitter while shopping in Boots.
Hannah Saunders, Toddle
Describe your business in one sentence.
We make natural, innovative and convenient skin care products for adventurous families; which with children, even a trip to the shops can be an adventure!
Why do you want to pitch and why do you believe your product is right for the buyer?
Toddle would like to pitch because we are now ready to secure our first large UK retail contract, and who better than the most loved beauty shop in the high street and market leader since 1849!
Boots responds to changing markets, and is always at the forefront of new trends. Toddle capitalises on two new emerging trends; the desire for natural products, and the millennial desire to have adventures, live their bucket lists and pay for experiences instead of things.
Boots designs and creates products before consumers realise they need them which is what we strive to do.
Our products are innovative; with the unique ToddleToggle™ you can attach our products to anything, anywhere. Our recipes are cutting edge as well as natural and our flagship product, our baby lip balm, has got everyone talking with its DribbleProof™ technology. It cuts through dribble, to truly nourish and protect little lips! Our brand and packaging have been designed to have real shelf appeal, thoroughly researched to attract our desired demographic.
As a business, we're ready:
We have completed and indeed over-funded on a successful Kickstarter campaign

We have over 100 pre-orders in place, and have been accepted by 4 online retailers already

All testing and trials are complete, with 100% satisfaction amongst 15 families (our Brand Ambassadors), 60 individuals ranging in age from two weeks old to 67 years old.

We have fantastic ethical manufacturers ready to go, as are our sustainable suppliers, providing high quality ingredients, such as olive oil from Spain and our Vitamin E from Switzerland.

We can fulfil large orders with our short turn around times and high capacity volume, we can also ensure business continuity through our supply chain management.
Describe your business in one sentence.
JINMEE was founded on the desire to create a leading skincare brand at an accessible price point that educates and promotes the simplicity and time-saving techniques of Korean skincare, using a daily routine to achieve your inner glow and healthier skin.
Why do you want to pitch and why do you believe your product is right for the buyer?
Through our retail experience in the UK and in-depth engagement with consumers, we have learnt that consumers are more confused than ever before about skincare. With so many skincare products in the market it is difficult to understand which to select and how to apply them to achieve their full benefits.
In recent years there has been a rise in global prominence of Korean beauty and its commitment to skincare and advancement of innovative beauty products.  The modern consumer is very savvy and aware of global trends.
Through listening to consumers, we were inspired by their desire for better, simpler skincare products at accessible price points. We identified a gap in the market to introduce a skincare application tool.
Whilst there are basic cotton pad/wool options available they are not as effective in applying products as they are in removing them, they absorb too much product and do not fully release the ingredients back into your skin.
JINMEE means 'Best Beauty' and simple skincare is at the forefront of everything we do.
Hydrapuff, due to launch this year, is the first product in our range. Made up of ultra-thin, multi-purpose skincare sheets Hydrapuff enhances your skin's hydration by delivering the maximum absorption of product. Clinical trials have proven that using a product like Hydrapuff can increase skin hydration by up to 50%
Hydrapuff is super absorbent, and unlike conventional cotton pads that drink up liquids but are unable to release and redistribute product, once you add liquid to Hydrapuff, it transforms into a soft, gel-like tissue that clings perfectly to your skin, allowing for the product to be absorbed precisely where it's needed into your skin.
Hydrapuff is an innovative product that will help consumers to achieve a simple, time-saving skincare routine that delivers visible results. We strongly believe that this will be an exciting addition to the Boots range and of interest to the Boots customer driving footfall, sales and profit.
Describe your business in one sentence.
Flora & Curl is a British haircare range that offers botanically active haircare solutions for women with naturally dry, textured hair (curly, afro, wavy and ringlets).
Why do you want to pitch and why do you believe your product is right for the buyer?
Research by Mintel reveals that the global textured haircare market is worth $684 million (£427m). Although curly haircare represents less than 5% of the total haircare and beauty market, "investment in research and product development as well as advertising promotion will help to tap into this market effectively'".
Breaking through the wall of greenwashing, Flora & curl was created out of this understanding and desire to represent the needs of women with naturally dry textured hair with our luxurious and high quality curlcare range.
There are far fewer options for women who choose to avoid harsh ingredients such as sulphates, silicones, mineral oil, artificial fragrancing and harsh colours in mainstream beauty isles and I believe there is an opportunity to meet the demand of a growing base of health and wellness conscious female consumers in physical retail. Currently, a lot of purchases are made online but there is great opportunity to shop for a diverse range of beauty options in store.
Research by Euromonitor shows that '"the consumption pattern of conditioning hair ingredients is getting closer to that of skincare" with '"consumers looking for alternatives to silicones"'.
This research reveals that consumers are becoming more ingredient conscious and aware about the impact of ingredients on their health and wellbeing. Flora & Curl's plant powered formulas are made without traditionally harsh ingredients, which appeals to ingredient conscious consumers.
Flora & Curl products are not only naturally based, we believe in the power of active botanical botanicals (essential oils, flowers, herbs, clays). Research backs up our philosophy: research by Euromonitor reveals that a new category of active hair ingredients is emerging.
According to global haircare research conducted by Datamonitor, global spending on hair care last year was $50 billion. Research shows that plant-based 'natural' and 'organic' haircare is dominating haircare products, with 'botanical/herbal' plant-based ingredients leading product development.
Describe your business in one sentence.
Grace & Green is a revolutionary hygiene brand launching in Sept 2018 that challenges the status quo of the 'feminine' hygiene industry, we offer exceptional premium products that are good for the body as well as the planet.
Why do you want to pitch and why do you believe your product is right for the buyer?
As one of the most reputable and and trustworthy stores on the UK high street, we believe Boots to be the perfect store in which to stock our innovative new brand. Boots is a brand that is current and on trend stocking the most popular products, providing UK consumers with an extensive range and options.
The feminine hygiene market is notoriously large and competitive, however there have been huge market shifts / opinions happening over the years. Most notable are attitudes to feminine hygiene being changed - in both health and environmental concerns coming to the fore.
As a most recent Mintel report cites "Although 83% of menstruating women prefer sanitary protection products that are individually wrapped, 48% are worried about the environmental impact of using sanitary protection products."  Mintel 2017; and in light of growing concern around plastic consumption in the UK, brands need to adapt and change and to provide more environmentally-friendly alternatives.
In a mature market where genuine innovation in product form and function is now limited, there is a gap for a brand to appeal more to changing consumer tastes.
Media attention and the Blue Planet series has meant an emphasis on the environmentally-friendly credentials of products, as consumers become more aware of the effect their disposable products have on the planet. Boots, as one of the largest retailers, also needs to respond to this, and makes sure they are stocking products that are reflective to consumers changing perspectives.
Enter Grace & Green!
Grace & Green has taken four years to get off the ground and is ready to go live in September 2018. The brand will be a premium hygiene brand, iconic and beautiful, sitting alongside other credible and respected brands in the beauty world.
Although G&G have introduced a contemporary concept unseen before in the traditional feminine  hygiene industry, there are a few key brands with  a product and price range which rival the brand's  upper end high-street appeal and dominate the  sector; Tampax, Lil-ets, Natracare and Kind, TOTM and Thinx, etc.
We plan to launch firstly with a biodegradable collection of six products: Non-Applictor Tampons (in three absorbencies); Pads (Day & Night) and Liners.
We are about functionality, about mindset. The mindset in this instance is a longing for simplicity, innovation, better made products, ingredient-conscious and transparent and a close alignment with cultural cornerstones. We are a serious brand, and designed to fit into the lives of its aficionados.
Unlike most hygiene products, Grace & Green is a brand oriented range of products, rather than a product oriented brand.
We understand that Boots may stock many period products already, however after conducting extensive market research, we know there is a huge gap in the market in which we feel has exponential growth.
Our aim to be one of the most super premium and aspirational brands in the sector.
Describe your business in one sentence.
Ermana is a natural skincare range made from a rich blend of botanical oils and waxes, packed with natural vitamins, minerals, antioxidants, omega oils and fatty acids, which are essential to keep the skin hydrated and nourished.
Why do you want to pitch and why do you believe your product is right for the buyer?
Ermana would be a fresh and new brand for Boots customers who are looking for natural skincare products.
We offer a wide range of products including face oils for both women and men, body oils and balms and we also cater for expectant mums with our Soothe Mama oil and balm.
I believe our brand is correctly positioned within the marketplace for Boots in terms of price point as we offer a premium product at an accessible price point.
Nadia Rafi, Feel Good Promotions
Describe your business in one sentence.
Affordable, innovative sun care.
Why do you want to pitch and why do you believe your product is right for the buyer?
The Be3 line of suncare products are an affordable solution for consumers who wish to purchase more than one SPF factor.
Our patented buildable SPF technology is incorporated into our suncare range offering protection from SPF 20-100 across 7 SKU's. Not only do they offer broad spectrum protection but can also act as mosquito repellent or protect your skin from harsh drops in temperature to even protecting your tattoos.
With our playful packaging Be3 would sit perfectly on the selves of Boots and would allow your consumers to purchase and think of sun care in a different way. All our products are dermatologically tested, paraben and nickel free and internationally patented.
Our social media presence will launch in September 2018 (we wish to be on shelves for January 2019 or sooner) followed by our online store launch in October 2018.
Describe your business in one sentence.
ShoeStix are the sticky insoles that sticks your shoes in perfect position to prevent them from slipping at the heel.
Why do you want to pitch and why do you believe your product is right for the buyer?
ShoeStix is the brand new and unique solution to shoe slipping that really works. Nothing ruins an outfit quite like the ungainly sight of shoes falling off at the back as you attempt to clench your toes and walk.
We would love to see ShoeStix on the shelves of Boots so that more women can discover the unique solution and join the many women who have found such relief and delight in the product.
ShoeStix is not like other solutions to shoe slipping. It is different in how it works (it is the only double-sided sticky insole) and it is different it how it makes you feel.
ShoeStix is positioned and branded as a fashion accessory, not as a health or foot care product. That's because its primary purpose is to maintain keep shoes in place and therefore maintain elegance.
Our customers absolutely love ShoeStix, as you can tell from our Amazon reviews.
The opportunity to pitch retail buyers is one of many benefits of Enterprise Nation membership. Food and drink businesses can currently apply to pitch Selfridges and Planet Organic. Find out more here. Not a member? Join today.
Enterprise Nation has helped thousands of people start and grow their businesses. Led by founder, Emma Jones CBE, Enterprise Nation connects you to the resources and expertise to help you succeed.