BLOG
Insurance for ecommerce: How to get protected if you're selling online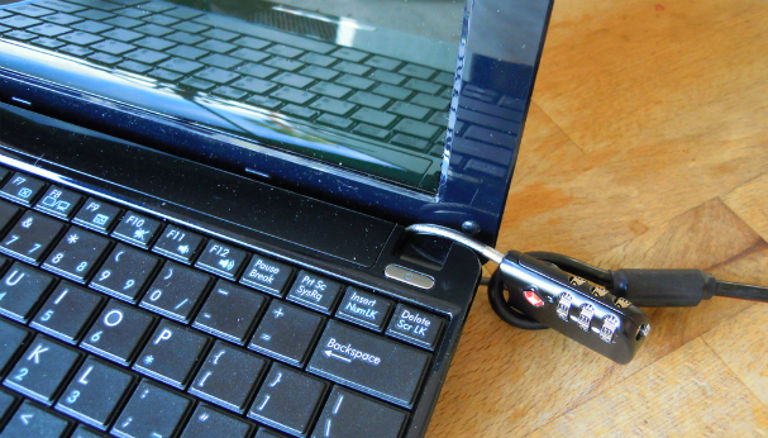 ---
Posted: Thu 10th May 2012
A few weeks ago, Enterprise Nation partner AXA Business Insurance provided us with a useful insurance guide for cupcake makers. Now it's the turn of online retailers. If you're selling through the internet, do you have all the cover you may need? Read this handy guide to find out"¦
Britons spent a staggering £5.86 billion shopping online in March alone this year*.Auction sites such as eBay and online marketplaces like Alibaba make it easier than ever for the homeworker to set up stall and compete with global retailers. But just because you work from your spare room or kitchen table doesn't mean that you're not a real business with real business needs. And if you think your home contents insurance will cover you, then think again. Insurers will regard you as a retailer if your business could technically be run from a shop. This means you won't have any trouble getting the cover you need.
Do you use a computer?
If you sell online, then the answer is clearly yes. Your home contents insurance won't cover your computer for business use, so you'll need to think about business equipment cover. If you take your computer and phone out and about with you, then make sure you have cover for this, too. Tip: A standard policy may not cover you for computer breakdown or data loss. Always keep a back up and consider an extension to your policy to cover for this.
Do people visit you?
Public liability will cover injury or damage to a person or premises negligently caused by you. If you visit one of your suppliers and they trip over your bag, you could be seriously out of pocket if they are injured and unable to work.
Do you employ people?
If the answer is yes, even if on a temporary basis to help you through a seasonal backlog, you will need employers' liability insurance. It's the law. Tip: There are a few exceptions, such as employing family, so check with your insurer.
Do you sell products?
If so, have you thought what would happen if somebody was injured by choking on a bead that fell off a bracelet you sold them? Product liability insurance will cover you for injury your products may cause people. Tip: It will also include damage to property caused by something you've sold or supplied.
Do you transport your goods?
If you use your own car for visiting suppliers, your motor insurance needs to be extended for business use. If you use a larger van for deliveries, you'll need to get commercial vehicle insurance. Tip: Your retailer's policy may automatically cover goods that you deliver with your own vehicle, but if you rely on carriers you should consider 'goods in transit' cover. This will protect your goods wherever in the world they are delivered.
Do you have stock?
Even if you keep it in your home, you'll need to insure it. It's unlikely to be covered by your home contents insurance, so talk to your insurer to see what's covered and what's not. Tip: Do you store stock in your garage or shed? Be security savvy and make sure your building is properly locked and alarmed.
How would you cope if disaster strikes?
Most businesses go bust after a major incident such as a fire or flood. Business interruption insurance will cover you for loss of profits and business expenses, as well as paying wages to your employees. Tip: Check out our guides to business risk and business interruption
What if you were taken to court by a customer?
Legal expenses cover will pay out if a disgruntled customer takes you to court because you've broken your contract or if you have a fall-out with an employee who wants to bring a case against you. Tip: You must always tell your insurer as soon as you become aware of a claim. *IMRG Capgemini e-Retail Sales Index This post was contributed by Enterprise Nation partner AXA Business Insurance
Small business insurance experts from AXA are answering your questions in our forum. Anything you need to know about getting your small enterprise protected? Fire away!
Get an exclusive discount with AXA and Enterprise Nation
AXA is offering Enterprise Nation readers an exclusive 15 per cent discount on business insurance. Find how to claim your discount and how AXA Business Insurance helps small enterprises meet their insurance needs.
More from AXA on Enterprise Nation
Â
Find out more about Enterprise Nation partners
We've partnered with a number of leading brands to bring you advice, offers and discounts on products and services. Read about our partners. Photo credit: Florian Boyd
Enterprise Nation has helped thousands of people start and grow their businesses. Led by founder, Emma Jones CBE, Enterprise Nation connects you to the resources and expertise to help you succeed.