MEMBER STORIES
Your online masterclass host for this week can help you manage tech developers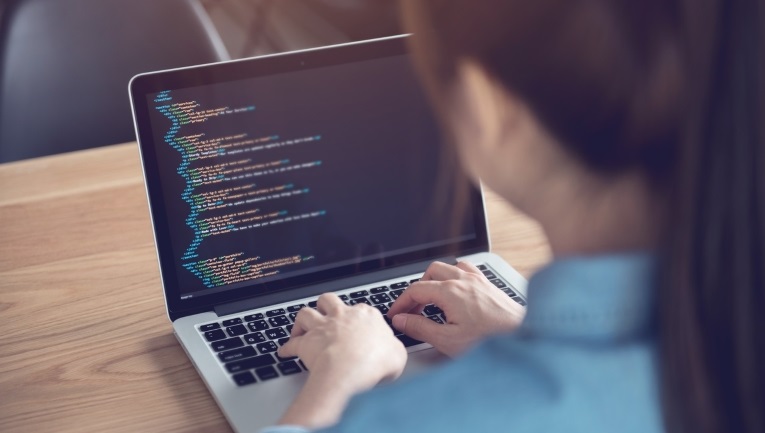 ---
Posted: Mon 8th Jul 2019
Every Tuesday at 12.30pm you can watch an online business masterclass delivered by one of our adviser members.
This week, Kay Kukoyi hosts: How to hire & manage developers for technology projects.
Live masterclasses are available for free for Enterprise Nation members or £10 for non-members. Register for this week here.
If you're not yet a member, free online masterclasses and an archive of 200+ recorded masterclasses are just one of many benefits. Join now for only £10 a month.
Describe your business in a tweet.
We help tech start-up founders to get from idea to launch with their apps the smart way, avoiding pitfalls, confusion & wasted time & money!
What is your favourite business book and why?
Think and Grow Rich by Napoleon Hill.
I'm all for self-empowerment and it's a great book for putting fire in your belly. It's exciting to consider your potential to manifest the things you want to achieve with a plan, focus and action!
Who is your business hero and why?
Jeff Bezos. Vision. Strategy. Execution!
The recent news about Amazon offering employees $10,000 to leave Amazon is a great example of smart, outside of the box thinking.
What has been your biggest challenge?
Having lots of ideas, but constantly returning to the need for laser focus and not spreading yourself too thinly. Being everywhere and trying to do everything isn't sustainable.
What has been your greatest success?
I'm proud of the four bestselling books I have written. In particular Don't Hire a Software Developer Until you Read this Book has been an Amazon bestseller in a number of categories in seven countries, including the UK, Australia, US, Canada and Brazil.
I'm also very excited that our Tech Startup Academy seven module programme has been approved and certified, which means that entrepreneurs that complete the programme successfully will be awarded with an internationally recognised qualification.
What do you wish you had known when starting out?
This is more of a general piece of advice; start studying marketing asap.
I don't mean just tactical marketing, for example how to use Twitter or Instagram effectively, but strategic marketing and understanding what marketing really is, how to understand the value of your product(s) or service to your target customers, and how to communicate this to them in the right ways.
I beleive there is a lack of strategic marketing support available, which is what led me to create a marketing workshop specifically for tech startup founders.
Why do you consider long-term strategic advice important to business success?
It's far from easy trying to master all the skills needed to excel as a business owner!
At each stage you are a newbie, and will waste energy, time and money trying to work things out by yourself.
There's also the risk that your business won't survive if you can't work out how to solve your business challenges, and grow your business quickly enough to avoid running out of funds.
Input from people who understand how to help you overcome business issues and can show you the most effective approaches to take will put you on the fast track. The goal should be to spend more time moving forwards, and less time feeling lost, or stuck!
If you had a superpower, what would it be?
Ultimate wisdom would be sensible, but teleportation would be more fun!
Register for Kay's masterclass, how to hire and manage developers for technology projects, here.
If you're an adviser member and you'd like to host a masterclass, log in and go here.
About K.N. Kukoyi Kay Kukoyi is a software delivery specialist with a passion for translating concepts into professional software used by businesses and consumers worldwide. Kay has spent more than a decade leading, and working in software delivery teams, on high-profile, multi-million pound tech projects for companies including Sky News and The SThree Group. She is the founder of Purposeful Products and the Tech Startup Academy, which were set up by Kay after hearing so many horror stories about entrepreneurs' misadventures when trying to transform their ideas into professional, commercial software. Kay is the author of 5 business books, including the international Amazon bestseller, "Don't Hire a Software Developer Until You Read this Book". Four of Kay's books have been Amazon no 1 best sellers in book categories in the UK, US, Canada, Australia, France, Germany, and Brazil. https://www.amazon.co.uk/K.N.-Kukoyi/e/B01N070RES/ Kay's skills span technical project management, business analysis, product management, software testing, and Agile software delivery, and she holds diplomas in Internet Marketing and coaching. She mentors at several startup accelerators, and she is a Certified ScrumMaster®, and a Fellow of The Institute of Training and Occupational Learning. Book your free 30 minute consultation here: https://calendly.com/purposeful-products You can reach us online at: http://www.purposefulgroup.com hello@purposefulgroup.com https://www.linkedin.com/in/kn-kukoyi-csm-fitol/ https://twitter.com/PocketProf_KNK