BLOG
What the future of e-commerce means for small business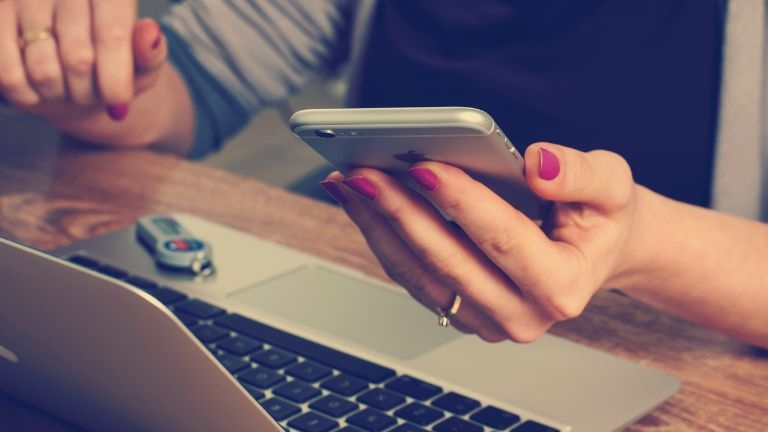 ---
Posted: Wed 15th Jun 2022
Karen Riddick is the founder and owner of Second Nature Online, as well as an Enterprise Nation adviser. 
Specialising in the design, import and retail of ethical and eco-friendly soft furnishings, Karen is an online retail expert, with stores on Amazon, Etsy and eBay, as well as owning her own Shopify website. 
In her recent Lunch and Learn, Karen looked at the future of e-commerce and what it means for small businesses going forward. 
Here, we round up the very best bits.
You've previously mentioned that e-commerce sales are projected to be up to $7.3bn worldwide by 2025. How has e-commerce grown and changed since you began selling online?
This is such a great question because, as a long-term online seller, I can speak from experience about the changes I have observed in the last 15 years!  Here are a few:
From little choice to massive choice
We used to have only eBay, Amazon and basic website templates. We now have over 400 marketplaces and sophisticated website platforms such as Shopify and Magento. 
From Independence to integration
Services such as online selling, purchase of postage services and accounting used to be handled independently of each other.  
These days we have highly sophisticated multi-channel systems aimed at reconciling operations into central hubs where everything can be processed together.  
From patience to rage
In the beginning, buyers had very reasonable expectations, and they were very patient. Nobody expected free postage and nor did they expect to receive their order the next day. 
I used to post all my stuff at the weekend and never received any complaints or negative feedback about it. These days, customers not only expect their items to be delivered quickly but they often expect free postage, too.  
Organic SEO to paid advertising 
In the good old days, nobody worried about advertising and promotions.  
Being online was all the advertisement you needed! These days, it can be hard to run your business without some investment in advertisement, sponsorship and promotions – both on marketplaces and on independent websites. 
Broadband improvements
Massive progress with broadband coverage and speed has been made. 
Many locations in Britain have suffered from delayed improvements to broadband, but we are getting there as a nation, and this has opened up more equal access to e-commerce opportunities.  
International selling
When I first started, nearly all sales were within the UK but these days over 25% of my sales are to overseas customers, all made possible through the easy overseas routes that are offered by e-commerce marketplaces and couriers.  
From niche to competitiveness
Back then, it was easier to find your niche area and to build a nice business with very little competition.  
These days there are far more sellers, and it is more difficult to stay ahead of the game – or to even keep up some days.  
There is still plenty of opportunity, but sellers need to look more carefully for their niche and keep up to date with modern selling tools and techniques.
Technology
In 2008, everything was managed from a desktop computer but these days a multi-million-pound company could be managed from smartphones and tablets, including product images, videos and the use of a wide assortment of apps. 
From fag packet accounts to Making Tax Digital
Back in the day, we handed in accounts on the back of a fag packet – now it's all about Making Tax Digital. 
E-commerce has multiple facets to each transaction and so accounting tends to be complicated, especially when selling on multiple marketplaces, in which case third-party integration tools are often required for accounting.
Can you explain what an online marketplace is and what advantages there are to using marketplaces?
When selling online, sellers have a choice between setting up their own website such as Shopify, Magento, Big Commerce – or using a third-party online marketplace such as Amazon, eBay, Etsy, Faire etc. 
It is always advisable to have an independent website (even just a basic one) but marketplaces bring considerable advantages:
A structured operating framework is already in place

High buying and browsing traffic

Advertising and promotion carried out by the marketplace

Existing customer reputation 

Payment Gateway included

Buyer and Seller protection schemes

Discounted postage labels may be offered

Cyber security likely to be better

GDPR and data privacy may be taken care of

Marketplace guidance and webinars

Seller forums to ask questions and share experience

Specialist areas such as handmade, food and drink 

Routes to international selling 

Assistance with problem customers 
You have experience with WooCommerce and Shopify. Can you tell us a bit more about the benefits and challenges small businesses face when using these types of e-commerce platforms?
 Whilst marketplaces are a crucial aspect of most e-commerce businesses, independent websites are also important for various reasons.  
Benefits
Sellers control their presence, operations, image, brand identity reputation

No restrictions on the type and levels of communication with customers

Can use payment gateway of choice

Can include a blog and news page

No commission to pay

Can easily link to social media

No interference from the competition (as happens on marketplaces)
Challenges
Difficult to get good traffic without significant effort/investment

Takes time and money to set up an independent website

Challenging to maintain an original framework can quickly become out of date

Compliance with data privacy laws is down to the website owner

Spamming and cyber security can be a problem 
What do you think will be the next developments for e-commerce platforms?
I have five predictions: 
Marketplace apportionment
We are still in the midst of growth in terms of the number of e-commerce marketplaces coming onto the market.  
This will likely peak, and we may see some of the smaller ones disappearing whilst others lose or increase their share of the market.  
Generic sites may have greater challenges with staying ahead whereas niche marketplaces may have more resilience if they can attract and retain a loyal audience. 
Serving the B2B market
More B2C marketplaces will seek to incorporate B2B selling opportunities, fuelled by the advance of independent B2B marketplaces such as Faire and Creoate.  
Trade fairs were cancelled during the pandemic and the rapid rise of online B2B has illustrated a large market in many marketplaces will wish to serve.  
Improved integration between web platforms and marketplaces
Web platforms such as Shopify will increase their capacity to link to marketplaces in order to retain customers who wish to sell easily on both.  
This is already happening but is likely to become more extensive.  
A return to selling in the EU
Most UK e-commerce sellers have lost the ability to sell in the EU following Brexit and for many, this has been catastrophic – but new solutions will emerge which make it easier for sellers to regain or reach their EU customers.  
Further partnerships and integrations
Many existing platforms will continue to improve in terms of their functionality.  
For example, some aspects of e-commerce can still be quite slow, so I imagine we will see greater speed and improved ability for bulk operations. 
Similarly, improved tools and services will emerge alongside technical advances and more practical partnerships between e-commerce service providers. 
You've expanded your business from selling B2C via marketplaces to selling B2B, and also using online marketplaces. What should our audience consider if they are thinking about choosing an online marketplace?
B2B marketplaces are a great way to reach new customers and are in general a good idea - especially for producers and brands. 
Sellers need to think about the following: 
Is the marketplace a good fit for your product?

Do you need to be the brand/label owner?

What fees and commissions apply?

What are the payment terms and schedules?

Can you establish international visibility?

Are delivery and/or returns arranged by the marketplace?

What standards, policies and partners are in place?

How do you set up your account?

What onboarding and ongoing support is available for sellers? 

Is the site a transaction site or an 'introduction' site?
How has the pandemic shaped e-commerce, and do you think any changes to people's online shopping habits are permanent?
The pandemic brought a rapid and significant increase in the number of people buying and selling online. Our sales doubled over the lockdown period. 
Although we are seeing the end of the pandemic, it is likely that many people have converted to online retail and so it is unlikely that the proportion of sales made via online retail will reduce much, even now that physical retail has re-opened.  
I should say though that, despite being an online seller, I would really like to see a model whereby online sellers were basing themselves in town centre locations in order to bring a bit of life back to the High Street.  
As a separate point, an interesting observation is that, during the pandemic, customers were patient and grateful for the services they received from e-commerce sellers. I wish that particular trait could remain! 
On the downside, the pandemic (alongside Brexit, global instability and the rising cost of living) has also resulted in dramatic increases in transport and other overheads, meaning that increased sales are not necessarily reflected in the bottom line or the profits! 
As e-commerce grows, what are some tips that you can share with the audience to help them stay competitive in the future?
Keep an eye on your prices – marketplace fees are multi-faceted and other overheads are increasing all the time. It is easy to be caught out by your shrinking margins

Keep your e-commerce admin in good shape. Have an organised method of assigning codes to your products and use an accounts package that specialises in e-commerce, especially if you are selling on marketplaces

Making Tax Digital is applicable to an increasing number of companies now.  Do not drag yourself down with admin chaos when you should be concentrating on your business success

Decide on whether you might benefit from reconciling/shrinking your product range or increasing it – I have done both and I can speak to each one as a strategy for competitiveness. Also consider whether to expand into selling other people's products too 

If competition is increasing, think about how to modify products or create product bundles 

Upgrade your images, product videos and content in line with modern advice and expectations

Look for new markets, such as B2B, international and local retailers

Look for niche marketplaces – it is often easy and inexpensive to test the water on marketplaces

Branding is a huge advantage these days, especially on marketplaces where additional tools and protection is often offered.  A trademark can be obtained relatively cheaply so if you don't have one, think about getting one

Do not hesitate to train yourself or buy in the expertise you need if you don't have the skills or time yourself 
What are you most excited about the future of e-commerce?
Before Christmas, I had zero excitement about e-commerce because of the stress of managing everything amidst the havoc caused by COVID and Brexit, which brought me to the verge of quitting my whole business. 
E-commerce started to feel hopeless and uncontrollable!
I have clawed my way through the dark days, and I have learned to love my business again. I do feel excited about the future of e-commerce, and I would say that some of the things I am looking forward to are: 
Knowing that there is always something new on the horizon in terms of e-commerce opportunities 

Expanding on the new online B2B marketplaces

Having a great choice of marketplaces and service providers 

Taking advantage of the logistical solutions that I think will come in international e-commerce

Taking advantage of the continued love of brands and using e-commerce and social media tools to embrace this

Using Media tools such as imaging and videos to improve presence on e-commerce sites

Having access to increasingly efficient and integrated systems which reduce my workload and admin stress – and which give me more time to work on my business

Learning more and sharing it with other e-commerce sellers.
---
Be sure to connect with Karen on Enterprise Nation today and book a discovery call.
Karen Riddick is an Ecommerce adviser. She specialises in seller perspective training on marketplace giants such as Amazon, Etsy, Ebay, Wayfair - and on new wholesale platforms including Faire and Orderchamp. Karen writes and delivers Ecommerce training and consultancy for Scottish Enterprise and she is known for her honest, personal and practical approach. Her experience is always up to date since she continues to sell her ethical soft furnishings on these sites under her brand Second Nature Online.