BLOG
Community call-out: What does a business support marketplace mean to you?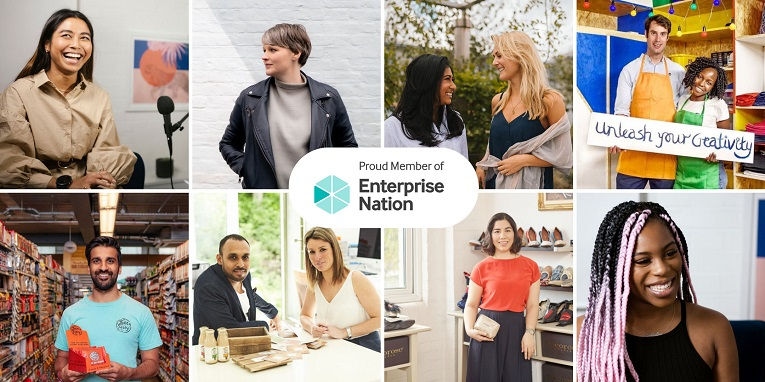 ---
Posted: Fri 3rd Jul 2020
Enterprise Nation started 2020 with renewed vigour, goals, and determination. As did many small businesses. Our first month of the New Year was taken up with planning for StartUp 2020, our big start of the year, start-up show, as well as launching campaigns to support female entrepreneurship, online sellers, mental wellbeing, and more.
 
The single goal at the heart of this activity was to ensure this was the year we built out a business support marketplace that would efficiently connect small businesses with trusted content, events, advisers and peers.
 
From March, this plan temporarily went on hold and we've spent the past three months, heads-down, working to support over 150,000 small businesses who have visited the site, attended events, and called out to us across social media. I hope you feel we have delivered a good service over this trying time.
 
But now, as business re-opens, we can lift heads and remind ourselves again of our purpose for being. We see our job as supporting people to start and grow their own business. We remain convinced there is a need to build a trusted support marketplace into the heart of the Enterprise Nation community so we can:
Do a job for small businesses which is to help you rapidly access the right support

Do a job for trusted advisers which is to quickly connect you with businesses looking for the support you offer
We are back on that task and re-commencing the build of new site features to achieve this.
 
In this process, I'd love to hear from you:
If you're a small business, how can we help in connecting you to all you need in one place?

If you're an adviser, how can we best connect you to businesses looking for your advice?
To hear your views, I'm hosting a focus group on Friday 10 July at 10am. 10am on the 10th. And you're all invited! Register here.
Thank you in advance as you will be contributing to building a better product for the small business community. The time to do that is now!
Following a degree in Law and Japanese, Emma joined international accounting firm Arthur Andersen, where she worked in London, Leeds and Manchester offices and set up the firm's Inward Investment practice that attracted overseas companies to locate in the UK. In 2000, bitten by the dot.com bug, Emma left the firm to start her first business, Techlocate. After 15 months, the company was successfully sold to Tenon plc. The experience of starting, growing and selling a business from a home base gave Emma the idea for Enterprise Nation which was launched in 2006 as the home business website. The company has since expanded to become a small business membership community of over 75,000 people who benefit from events and support: online and in person. Enterprise Nation also presents a campaigning voice to government and the media on behalf of its members. In 2021, Emma was awarded a CBE for services to small businesses and entrepreneurs.