MEMBER STORIES
The true cost of working with the wrong clients (and how to find great ones using referrals)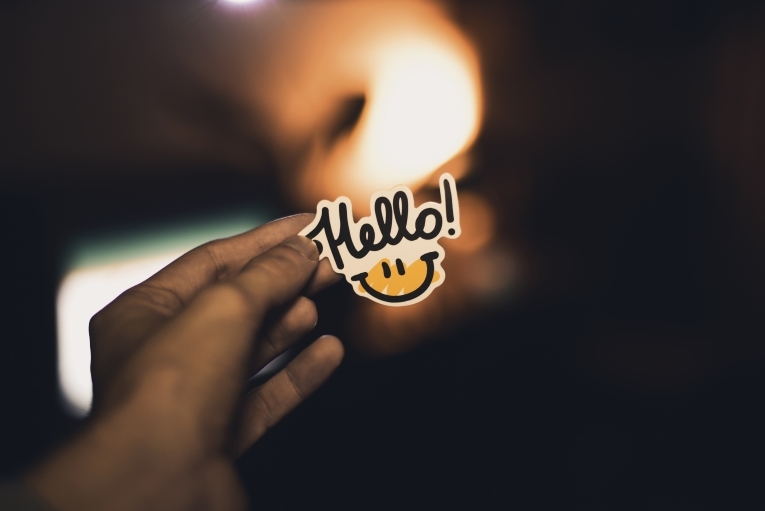 ---
Posted: Thu 27th Sep 2018
What is the true cost of working with the wrong clients and customers and how can you find great ones? Enterprise Nation adviser member and business and time coach Matt Sandrini shares tips.
The company had reached an incredible revenue milestone, but his tone didn't communicate celebration.
Growth had created new challenges for the company.
The business grew to seven figures by saying "yes" to every opportunity. Any client, big or small.
All good until the complexity became too much to handle.
Lots of small clients to onboard, and a high turnover.
New employees asking for direction (and no time for onboarding).
They needed a larger team to cope with the growing business. Having a suddenly larger team turned the founders into micro-managers, which mean they needed an even larger team to make sure the business kept growing. And so on with this vicious cycle.
The business was stalling, spread thin over so many clients, leads, and new recruits.
So when I was approached to consult on the situation, the first that we did was going through the client's portfolio. I wanted to break the cycle.
This is what I do: I find high-impact activities that will bring disproportionate results in life and business, and then help the company go all-in on those.
We soon realised that there was a relatively small percentage of businesses they worked with that usually had a big recognisable brand, they brought recurring business, they paid for the higher tiers and…they made up most of the revenue.
So we decided to focus on getting more of those clients, as that would mean less overheads, more recurring business, and bigger orders.
This made a massive differences to the person and the business: suddenly, the clarity alone brought the team together, and the founder stopped feeling overwhelmed. In just a few weeks, he was back to being in control of the growth of the company.
It's easy to get lost in metrics that don't matter.
Like how many clients you reach, instead of what type of clients you work with.
There is a cap to everything you do. Only so many clients or customers you can take care of.
When your team expands, the cap moves up, but there still is one. That means that every time you say yes to a client, you are saying no to the next one.
Just like any activity: when you choose to spend your morning in your inbox, you are also choosing not to go out and make new contacts.
This means that if you spend all your time with bad clients and customers, you'll have no time left to look for better ones that make you feel fulfilled and excited. You'll be trapped.
Worse still, your present clients determine your future clients in two ways:
By shaping your portfolio and past work that attracts similar clients
By referring you to their friends who are just like them
How to find more great clients
Since your past clients will determine your future ones, you want to do as much as possible to maximise great clients so you can get some more. And the best part about this, is that the client actually does most of the work for you. I call this pro-active referrals.
Most people wait for referrals to happen, but if you think about it, the chances of that happening are very slim. Unless your services or products are so visual that they 'share themselves',  many things need to come together: they need to be in the right conversation, with the right person, know that this other person needs your services, and then remember to mention your name.
It's unlikely to happen, and that's a shame, especially if they're a great client you enjoy working with. Instead of putting the burden on the referrer, proactive referrals make it as easy as possible for them to make to spread the word (while also reminding them to).
They work like this: whenever you work with someone, there is a trigger point at which you get in touch and you ask for feedback first, then a referral.
The first step is to find that clear trigger. Depending on your kind of work and deliverables, this could be a month after starting to work together, whenever you deliver your work, or even a month after you stopped working together.
But choose one clear trigger, so that you can create a system and not rely on memory.
If you use a CRM, a checklist, or a kanban board for your work relationships, then make sure to add this step to be triggered automatically.
The second step is to write templates you can easily use to ask for feedback and then the referral. By asking for feedback first, you can collect testimonials, but also preframe your request for introductions by highlighting the positives of their experience with you.
For your templates, you can use canned responses or Gorgias to make it easier for yourself to type it in and personalise it every time.
When asking for introduction, remember to do all the work for them: I like to write a short one-paragraph email aimed at the final recipient, and then ask clients to forward it to anyone that would be a great fit.
Lastly, remember to follow up. If you gave your clients a great experience, they will be more than happy to share that with others, and collect "favour points" from both sides.
It's just not at the top of their inbox today.
Remember the invisible challenge of opportunity cost: every time you are saying yes to the wrong activities, your are saying no to the right ones you could do instead.
The same applies to working with bad clients and customers, which will in turn determine your future clients through your portfolio, testimonial, and referrals.
Leverage good clients asking for proactive referrals, and expand your business without having to compromising on the quality of your services and the fulfilment of your work.