BLOG
Running a business: Do you know it all?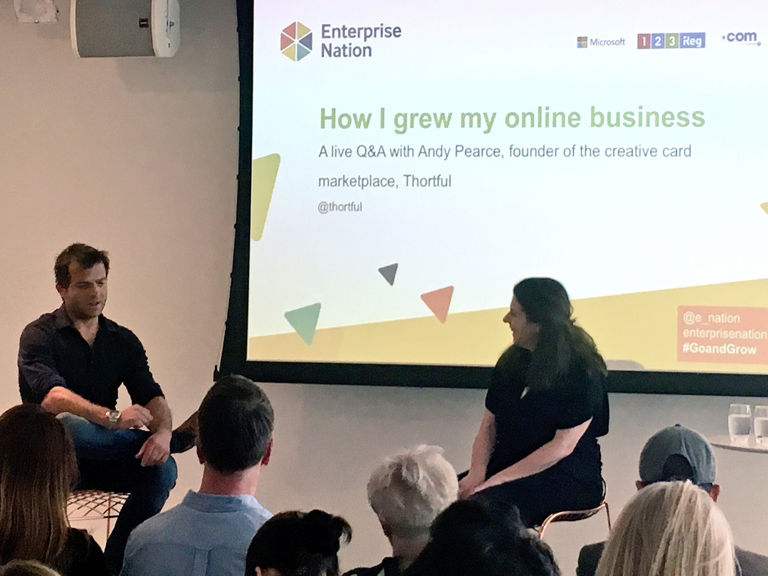 ---
Posted: Thu 1st Jun 2017
Andy Pearce has started and sold three successful businesses and is now onto his fourth venture, Thortful.com. With so much experience behind him, you'd be forgiven for thinking this entrepreneur knows it all. But when asked the question at an event last Friday, Andy said he's still learning. A lesson we should all take on board!
At a time when small businesses are being asked to export, auto-enrol, grow and become more productive, it's critical for any business founder to keep learning.
By this, I mean being aware of new and better ways to run the business, whilst perfecting your own skills as a leader and business figure.
I see three phases of learning for an entrepreneur:
Self-learning: Attending events, listening to webinars, reading books, downloading podcasts etc that will help you learn certain aspects of the business, whether that be managing social media, pitching to retailers or mastering email marketing. This is time spent on your own learning and self-development.
Supported learning: As the business grows, budget will become available to hire experts who have spent a lifetime honing their own area of specialism. As you've built up a knowledge of the topic, this puts you in a better position to develop a brief and hire someone to devote time to taking on this particular part of the business, as you focus on areas that are more your strong suit.
Shared learning: Returning to Andy Pearce, he may still be learning but he's picked up a tip or two on how to grow a business and last Friday agreed to freely give his time to share this knowledge with others.
This is one of the finest things an entrepreneur can do; share your own learning to help the next generation. It will keep enterprise in the UK alive!
With enabling technology, it's never been easier to convert down-time into learning-time. On the tube or train?
Make the most of it with a pre-download of a bite size piece of learning, or simply carry a book with you at all times. Yes, books still matter!
That's why we've just added a selection of ebooks as a new addition to Enterprise Nation member resources. They cover topics from going global to raising money, and form part of our mission to provide you with the support required to thrive.
I hope you'll delve in and make the most of them. After all, the greatest learners are the highest earners.
If you're a member you can access the free ebooks by logging in to your account and clicking member resources at the top of the page.
If you're not a member, the ebooks are one of many business benefits. Join now from only £4 a month.
Emma Jones is founder of Enterprise Nation
Enterprise Nation has helped thousands of people start and grow their businesses. Led by founder, Emma Jones CBE, Enterprise Nation connects you to the resources and expertise to help you succeed.