BLOG
One to One with Andrew Dennison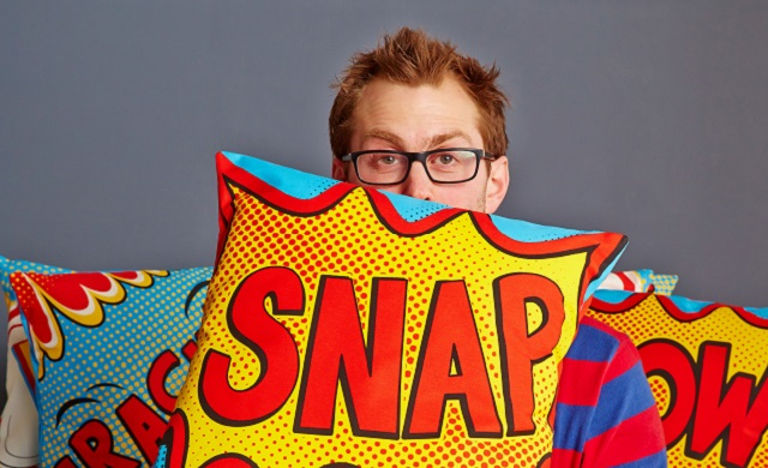 ---
Posted: Fri 25th Jul 2014
In our series of Go and Grow Online interviews with e-commerce entrepreneurs, Andrew Dennison advises aspiring entrepreneurs to start on a budget, make the most of marketplaces and show website visitors what you do in 4 seconds
Name: Andrew Dennison
Company Name: coconutgrass
Year founded: 2011
Do you have a business partner?
No - it's just me but I now have two employees and relief staff over the busy Christmas trading period who help us try and get some sleep! I do a bit of everything and no job is too small. My two employees are relatively new but are making great strides in running the core business on a day to day basis.
From where do you run the business?
We now have premises which is very exciting! The business started at home.
What inspired you to start the business?
I've always had a creative spark in me and wanted to design some artwork for our kitchen. Friends and family loved them so I did some for them and then decided to start up the business. We've now evolved naturally from prints into homewares such as aprons and tea towel textiles.
Did you use a template builder or hire a developer to create your website?
A lot of thought went into the website design. We did originally get a quote from a developer who was offering a bespoke build for £5,000. It costs far more money to drive traffic to a website than it does to build it. So having an all flashing and singing website is great but not great if you don't have any traffic visiting it. It becomes very expensive real estate and is a huge opportunity cost on other activities you could do with your online business. We therefore opted for an off the shelf web trading platform called shopify. It was great as it was very click and play and they had some fabulous templates at an affordable price.
Has being online enabled you to enter new (and international) markets?
Yes it's been great - we regularly get customers from America who love our products and the fact that we're British.
Please share your three top tips for online success:
Don't spend a fortune building a flash website at the start - put your cash to better use.

When you first start out your product portfolio is very small. Marketplace selling offers a great way to get yourself selling online

Customers spend on average 4 seconds looking at a web page. Make sure you can tell them what you do in those 4 seconds before they leave.
What's next for coconutgrass?
We have experienced rapid growth in 3 years and we need to keep the momentum going. We are working heavily on product development for 2015 and are really focusing heavily on building and developing our CRM database to leverage our current customer base.
If you have aspirations to start or grow a business online, make sure you check out our Go and Grow Online campaign that's launching on 31st July.
In the meantime; read this useful guide from Verisign, which provides all the information and top tips to creating an effective online presence.
Enterprise Nation has helped thousands of people start and grow their businesses. Led by founder, Emma Jones CBE, Enterprise Nation connects you to the resources and expertise to help you succeed.