BUSINESS NEWS
Business lessons from The Apprentice 2019 episode three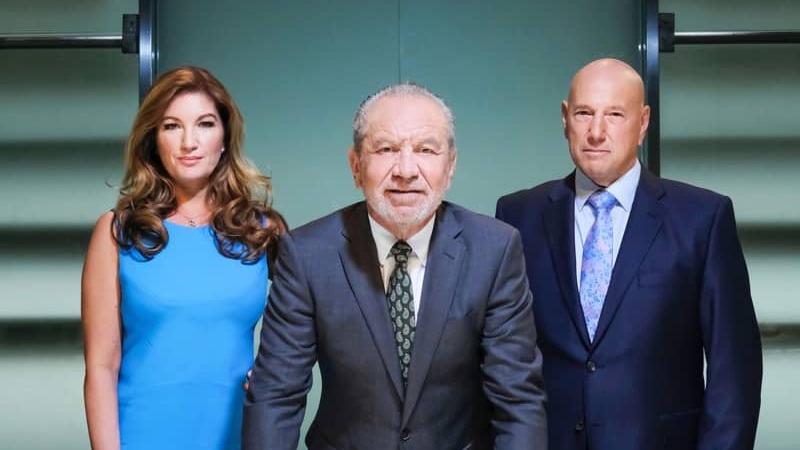 ---
Posted: Wed 23rd Oct 2019
Naheed Aslam, Enterprise Nation member and founder of Naheed's Sparkle and NA Northern Advocacy, shares business lessons from the third episode in the latest series of The Apprentice.
So it's safe to say we are starting to see the Apprentice contestants show more of their personalities now that we are at episode three. As a small business owner of two very different businesses, I always look forward to The Apprentice during the wintery nights to give me food for thought and to learn from.
The contestants took a trip down memory lane, when they were assigned a creative task of designing a toy. The buzz word that was key to success in this project was 'imagination'. Well this episode showed us some varying degrees of imagination, that's for sure.
The contestants were given their third brief of the show to design a toy, specifically aimed at 6-8 year olds, along with producing an online promotional video for their toy brand. The teams then pitched to two major retail companies to secure the most orders.
Lord Sugar split the teams into two and they formed new team names, Team Empower and Team Unison.
Team Empower decided to go ahead with a slime and unicorn themed toy. Cute, fantasy and lots of slime was the idea the team came up with during their initial meeting. Team Unison designed a positive and empowering toy turtle who they named Tommy.
Team Empower designed a unicorn unusually with a theme of slime. Perhaps not something we would put together. The choice of a unicorn was also a cause for concern. Was this toy imaginative and innovative enough to set the toy apart from what was already in the current children's toy market?
At the pitch with John Lewis & Partners, the panel felt that the unicorn toy looked similar to My Little Pony. The contestants did their best to persuade the panel with what they felt was an on trend toy.
Whilst picking an on trend design or product is a good call, the difficulty as a business is to stand out from the crowd. More so as a small business being swamped in a saturated market. The product did look very similar to My Little Pony.
Think of an innovative product that sets you apart
This is an important lesson we can all learn from as a small or independent business if we are wanting to create a leading product that is already on the market. Will it be a financially viable product or would you need to go back to the drawing board?
Fortunately in this case, Team Empower convinced John Lewis & Partners with an impressive order of 2000 units. Sadly, Hamleys was not too impressed and so did not place a single order.
Have a clear story and vision
Paint a picture! As a business, it can be so easy to get too lost in thought with an idea and whilst we may understand the story behind it, something we need to bear in mind is would someone else understand our business vision as well as we do?
Here we saw Iasha in Team Empower come to the rescue by explaining the link between their slime and unicorn product. Until this, both panels were puzzled by the relevance of two distinct products. This was also the case for the kids panel who also did not understand the relevance of slime with a unicorn.
So we should ensure we can provide a clear story around our product or business idea when pitching to a prospective customer. They don't know what we do and sometimes simply spelling out our vision can bring our ideas together rather than leaving a panel scratching their heads.
Perhaps the biggest lesson of the episode was to:
Understand your target market
This is what tipped Team Unison into the losing team. The team thought of a cute, positive and empowering turtle. Cute, right? Or maybe it was a little to endearing for the target group of 6-8 year olds.
Whilst the idea was great, the biggest dilemma Team Unison faced was around the fact that this product was for much younger children. In fact, more along the lines of children aged 4-6. They failed to appreciate or even research into what 6-8 year olds would enjoy.
This was the biggest concern when it came to pitching with John Lewis & Partners and Hamleys. The toy was limited in what it could do other than light up and say a few words.
Both panels were not convinced it would be cool enough for the age range. This was backed up by the children's panel who largely found the product to be 'boring' and not creative enough to engage them. Children are surrounded by so many toys these days. They needed something more punchy to keep them interested.
As a result both retailer panels did not place any orders.
So what did we learn from this? Research and understand your audience. Without this, there is a pretty good chance any business would succeed. An idea may be interesting but if it is not a right fit for your audience then you'll have an uphill battle. Due to this business blunder, it meant Team Unison did not have a happy ending after all losing one of their participants.
We saw Souleyman's journey at the Apprentice come to end when he was fired because of the negative criticism he made throughout the project task about the brand. As we all know and can relate to, constructive feedback is always helpful to a business in order to improve but the difficulty arises if you criticise without justification or indeed being constructive!
Last but not least:
Criticism should be constructive and not negative
Looking forward to the next episode and to see what lessons we can learn!
Craft designer-maker and business owner of a small Leeds based business. Practises mindful crafting and hosts demonstrations and workshops to private events, children's events, community groups and regional art clubs. In her spare time Naheed enjoys mindfulness meditation, pilates and baking amongst spending time with her nephew.