BLOG
How to pick the right social media channel for your business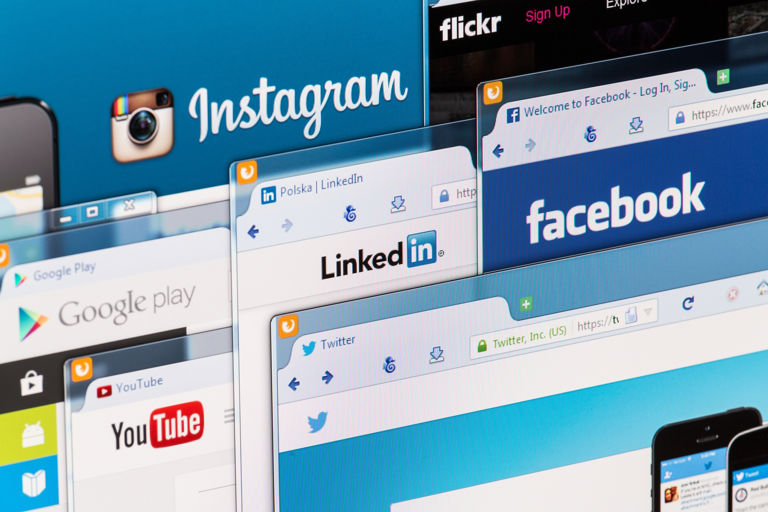 ---
Posted: Tue 8th Aug 2017
Social media can really be a useful marketing tool for small businesses, but the first step should be all about researching and choosing the right channel. The experts at Verisign share tips. This article is sponsored by Verisign as part of Enterprise Nation's Go and Grow Online campaign.
Social media has many uses for a business, allowing it, alongside a website, to create a public face for the company.
Much like TV channels or newspapers and magazines, social media platforms have ready-made audiences that businesses can talk and advertise to.
Whilst social media can be a good platform for businesses to use, that doesn't mean businesses should just launch channels on every available social media platform. Different channels offer different benefitsand different audiences.
Businesses should analyse who their audience is and what  the proper channels are for reaching them to try and truly realise the benefits of social media.
The variables
It's not a case of one size fits all, so let's look at the differing benefits of social media sites and what audiences they work for.
The various channels offer differing capabilities serving different audiences so a little bit of research can go a long way.
The choice of site can vary on several things. They can vary by the type of content you wish to use. For instance, if you want to be more visual with your products, then YouTube and Instagram may work well as they are based on using images and videos.
However, the decision can also vary on the type of audience. For example, if your primary target is  large businesses, then LinkedIn could be one of the best places to reach them.
Twitter and Facebook are two of the more popular social media sites[1] that businesses may choose to use and businesses may want to use both platforms.
Twitter has a younger audience demographic with 64% of 18-29 year olds in the UK using the site[2], so this may work well for businesses with products and services aimed at this audience.
Facebook actually has one of the highest monthly active users of any social network in the world[3] which is, generally, attractive to businesses.
Among its global audience, Facebook also has many local community groups. So, while it offers a global audience, it allows the chance for businesses to advertise on a local level as well.
Go vertical
Depending on the type of business that you run or are planning to start, it may also be worth checking out social media platforms and forums that are specific to your industry.
There are many that cover specific topics, such as music, gaming and academia. If you're targeting these industries, you should be aware of what's out there.
If you are going after a gaming audience then Raptr might be worthwhile for your company, or you might even be looking for a knitting and crochet audience and, if so, then Ravelry may be the answer.
The point is that while you may not have as big an audience to speak to on these sites, you might have one that is very specific and likely to bemore engaged with your content than regular social media sites.
The right choice
It's important to make an informed choice when launching social channels as a business. Social media can provide businesses with all sorts of digital marketing opportunities, but choosing the right channel is an important part of the process.
And it doesn't have to be just one channel. It is likely that many businesses use multiple social media channels as well as their website, which can in fact complement each other, for instance by using social media to interact with your customers and prospect, while pointing to your site for product and service information.
By linking from your website to social media, and vice versa, business can drive traffic between the two and strengthen their web presence, while offering customers more information and variety when engaging with them online.
So, when setting up social media, be sure to keep your business website as the hub of your online activity and use the two in tandem.
Social media isn't a quick fix for companies and it should be well-thought out. But when done well, businesses can find whole new audiences at the touch of a button.
To learn more about how to leverage social media for your business, visit Verisign's online resources for entrepreneurs and start-ups for expert tips to help develop your business online.
_This article is part of Enterprise Nation's Grow and Grow Online campaign supported by Verisign. The campaign helps you build a better business on the web. Access more content, special offers and great events here.
_
[1] Statista
[2] Slide 16 of Slideshare presentation
[3] Statista research
Enterprise Nation has helped thousands of people start and grow their businesses. Led by founder, Emma Jones CBE, Enterprise Nation connects you to the resources and expertise to help you succeed.