INTERVIEWS
How small businesses can make a success of selling on Amazon: Download a guide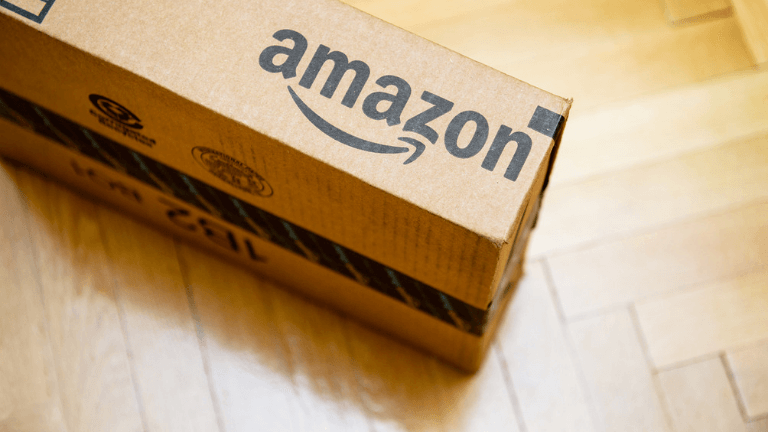 ---
Posted: Mon 24th Jun 2019
Since opening its stores to smaller, independent sellers nearly 20 years ago, Amazon has been a growth engine for millions of small businesses around the world.
In 2000, 3% of physical sales on Amazon came from third-party businesses, with the large majority of these being small and medium sized businesses (SMEs). By 2018 this has increased to 58%, according to Amazon's 2019 Small Business Impact Report. This follows years of heavy investment in technology, infrastructure and selling tools to help SMEs grow their business.
"Amazon has got around 34 million customers in the UK, so it really is the biggest shop ever. For start-ups, it's a relatively easy way to get your product in front of a lot of people. It's been a good sales channel for me," says Jason Nichols, Enterprise Nation member and founder of New Kings Coffee, which sells gourmet coffee bags and selection boxes on Amazon.
On Amazon and beyond
Not only does selling on Amazon put you in front of a huge potential customer base, but it can also provide credibility to start-ups who then want to sell elsewhere.
"Retail today is a story of two halves - online and offline," explains Chris Forbes, co-founder and director of sustainable toiletries brand The Cheeky Panda. "Even when customers are buying a product in store, many will go online to see what the reviews are like."
This online halo effect extends not just to customers but to other retail channels too.
"Taking on a new product is a risk for retail buyers, so they want to make sure it's going to sell. If you can demonstrate to them that you've done X number of sales on Amazon, it really does help. You can prove that there is demand and that is a fantastic way to get your foot in the door," Nichols added.
It's clear that Amazon presents a world of opportunities for small business owners, but where do you start and how can you make sure that you're getting the most from the platform?
We've put together a guide for business owners who have just launched on Amazon or are considering using the platform. Download the guide below and sign up to the free Amazon Academy event in Dunfermline on 20 August.
var loc = "https://analytics-eu.clickdimensions.com/enterprisenationcom-acjzh/pages/";
Enterprise Nation has helped thousands of people start and grow their businesses. Led by founder, Emma Jones CBE, Enterprise Nation connects you to the resources and expertise to help you succeed.