INTERVIEWS
How Qwil created a business that was ready to scale rapidly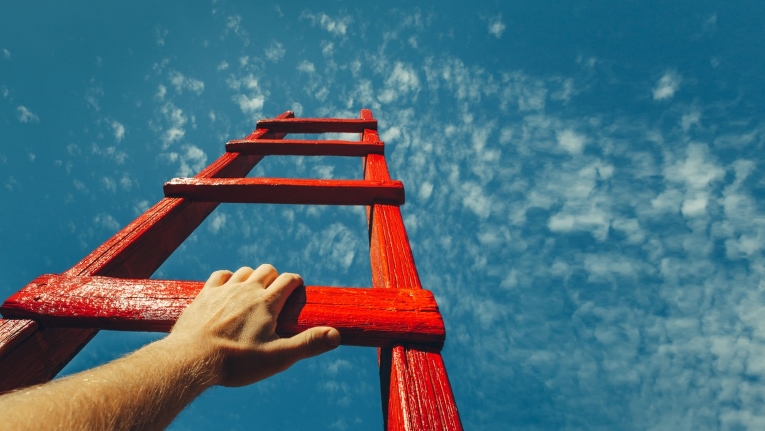 ---
Posted: Thu 13th Jun 2019
This post is sponsored by DocuSign.
Some founders go into business with a plan to scale rapidly. They launch with the mindset that the thing they're creating will grow quickly and that mentality impacts everything they do. Qwil Messenger's three-person founding team's fits that mould and they're using investment to realise their dreams.
Qwil Messenger aims to make chat safe and compliant for large corporations, allowing staff to speak to clients and partners without worrying about security and data protection.
"We've been described as the professional WhatsApp," Laurent Guyot, Qwil's chief financial officer and co-founder, explained. "It's clear that people don't use emails socially anymore. When you go into a professional environment it's email, but it's not effective enough, so people are using WhatsApp."
The business initially launched in March 2017, and has grown from four to 15 employees and raised institutional investment in the last two years.
The power of a three-person founding team
Guyot said having three directors has been key to effective decision making and ensuring the company has the right skill sets to grow quickly.
"It can be very lonely at the top if there's just one person. Over the last three years, I can see situations where if there wasn't the three of us the company could have gone very differently. Especially in the start-up world, where there is lots of pressure," he added.
Guyot said founders are normally strong characters, so listening is important. He added it's not just about questioning each other, you should have an opinion and challenge people's arguments. That said, the team has decided the final decision sits with the person who covers the relevant area of expertise.
Learning to sell into big corporates
Qwil works with large companies, primarily in the finance industry. As a three-year-old business, that means they have to work hard to build trust.
"Despite chat being simple, it's very disruptive because we're replacing email - you're replacing a channel that's been there for so long," Guyot said.
Guyot's background is in financial strategy, including working for Citigroup, UBS and Bank of America Merrill Lynch. Having an industry background has helped build rapport with CEOs, who are more willing to trust someone that has experience and uses the same language they do.
Building processes that can scale rapidly
Guyot said it's important to choose partners that can grow with the business if you want to scale rapidly.
"There's no point selecting an accountant that specialises in small companies if you're already thinking big. Very early on we made sure the partners we have were international and could cope with a small company that had a mindset of being a big company," he said.
Technology has been a big part of building for scale. Guyot is determined to spend as much time as possible on tasks that will add value to the business, like speaking to clients and building products, rather than doing admin. This means using the right technology.
Guyot said establishing a customer relationship management system early on helped with this. The data entry might be simple to start with, but having something you can build on and add layers of complexity to as you grow will save time in the long run.
These systems help build trust with clients too. If external companies can see that your processes work and everything can be implemented quickly they're confidence will grow. DocuSign was one of these partners, according to Qwil, who said that the platform allows them to quickly onboard new partners.
"You want to be able to scale that without hiring extra people. I can sell to an international client with four clicks. And we're built to grow - that's where it's important. When you build a company to scale you need to have a sales process that matches that," Guyot said.
Keeping up with rapid growth
The team manage the company in five-month sprints. The time-period reflects how long it takes for the situation and the metrics they use to measure success to change significantly.
"The first version of the app was launched in January last year, by July we had gone through the whole penetration testing. During that we joined a year-long programme for Schroders and got instiutional investment," Guyot recounted to explain the point.
Guyot said that other founders who want to scale rapidly should seek out mentors that have done it before. Networking is important too, he said, stressing the value of looking for partnerships that help create an ecosystem around you and make sure you're not trying to do everything on your own.
The final piece of advice Guyot gave was around the mentality of a founder that's trying to grow rapidly, and the need to manage your emotions.
"You try to plan for everything but when something does happen you're not actually that happy, which might be a strange concept. If you work for it and plan for it it's just one extra step. It should become the new normal.
"Some of the challenge of recognising success is that sometimes you're not in the mindset to do that, you're already thinking ahead. There is so much pressure to succeed. We tell ourselves, we try to share it with our staff. You probably should celebrate some of these win but we're too focused on the next thing," he said.
Hear from thought leaders about how to adopt a growth mindset and learn proven tips and tricks from successful entrepreneurs including Laurent Guyot at the Lessons in Scale event in Glasgow on 19 June. Book a free ticket here.
Chris has over a decade of experience writing about small businesses and startups. He runs Inkwell, a content agency that helps companies that sell to small business owners grow their audiences through content marketing. You can find him on Twitter at @CPGoodfellow.