BLOG
10 services you can buy on Enterprise Nation for less than £100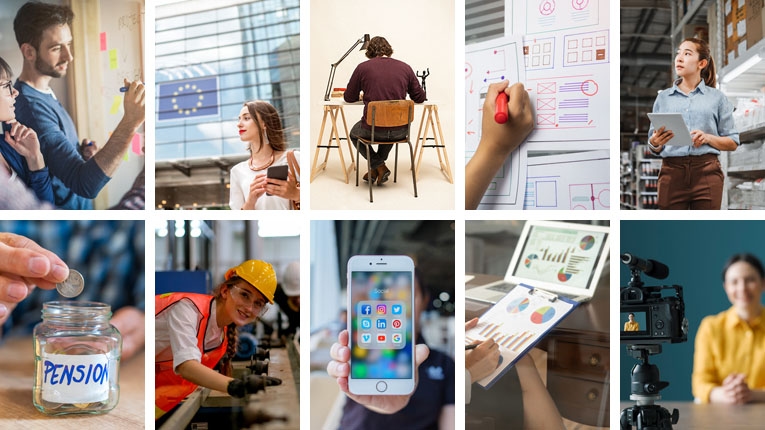 ---
Posted: Wed 6th Jan 2021
In starting and growing your own business, you will have an almost constant need for services, but there won't always be big budgets available.
Here are 10 services you can buy on Enterprise Nation for less than the cost of a rail ticket from London to Manchester (remember those heady days of travel?)
10. Sort your business strategy
Looking to get business strategy sorted for 2021? Schedule a 60 minute strategy call with Gazala Zhia for £99.
9. Get an EU representative
With the UK now out of the EU, your business could benefit from having an EU representative. Gary O'Reilly is offering free calls to ascertain if this would work for you.
8. Commission a blog post
Start the year with a professionally written blog post for your website written by wordsmith Hannah Russell for £60.
7. Run a UX healthcheck
Get your online presence ready to welcome users with a user experience check-in with Liz Parham. She's offering free calls.
6. Get inventory management advice
Inventory management helps retailers improve cashflow and provide a high level of service to their customers. Get expert inventory management advice from Emily Lyons for £99.
5. Discover what you should do about pensions if you're self-employed
When going self-employed, saving into a pension is rarely top of mind - but Lucy Hardcastle can show you the ropes and explain options with a free kick-off call.
4. Grow your team with a government-funded apprenticeship
Grow your team using government-funded apprenticeships with advice from Natalie Cahill.
3. Find your perfect social media package
Manage social media with packages starting at £100 from Sue Thompson.
2. Master your cashflow review
Master the all-important cashflow review with Adam Caplan. He's offering a first call with a free review, after which a quote for work can be offered.
1. Find out what you need for effective PR
Receive top tips on how to get seen with PR consultations from Hayley Smith, starting at £100 for a session.
Please let us know how you get on with these trusted advisers by leaving them a review after calls and services have been activated!
The UK's biggest start-up show of the new year is back! Attend StartUp 2021 on 23 January and enjoy access to over 100 inspirational entrepreneurs and experts to help you start and grow a business Register here.
Following a degree in Law and Japanese, Emma joined international accounting firm Arthur Andersen, where she worked in London, Leeds and Manchester offices and set up the firm's Inward Investment practice that attracted overseas companies to locate in the UK. In 2000, bitten by the dot.com bug, Emma left the firm to start her first business, Techlocate. After 15 months, the company was successfully sold to Tenon plc. The experience of starting, growing and selling a business from a home base gave Emma the idea for Enterprise Nation which was launched in 2006 as the home business website. The company has since expanded to become a small business membership community of over 75,000 people who benefit from events and support: online and in person. Enterprise Nation also presents a campaigning voice to government and the media on behalf of its members. In 2021, Emma was awarded a CBE for services to small businesses and entrepreneurs.