MEMBER STORIES
Business lessons from The Apprentice 2018 episode two: There is nothing comic about product development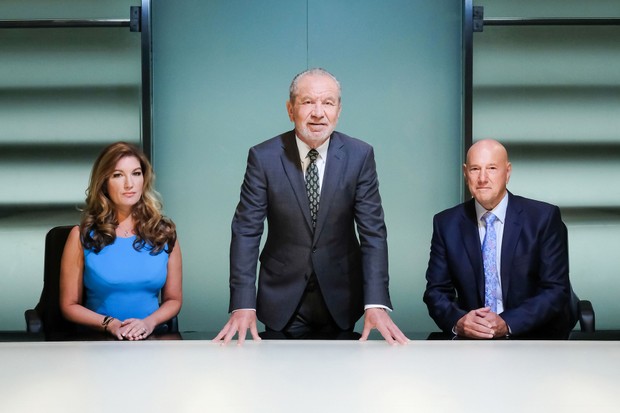 ---
Posted: Fri 12th Oct 2018
Is it possible to create a product on demand? Nadia Hossen Mamode, Enterprise Nation member and founder of Bee Accountancy, explains the steps to follow if you are looking to develop a new product for your business.
The first 'P' of your marketing mix: get your product right and it will make your business, get it wrong and you may not have a business anymore.
Week two of The Apprentice saw the candidates given the task of creating a comic aimed at children.
Step one: Brainstorming
Oh, we do love a good brainstorming session at Bee Accountancy. Picture this: we all get together around the table, hot drink in hand and we can be as creative as we wish. The mantra is: no idea is a bad idea.
In a product development setting, this should be no different. The team leader's role here is to make sure that there is a constant flow of idea and to have all team members' input.
"OK, that's enough" and "I am going to control this now" are not words that you want to use in this setting.
Step two: Idea evaluation
The next step is to consider each idea on its own merit and filter out any non-viable ideas.
Just as an example: developing an educational comic to teach French when no one on the team is fluent in the language would fall under the "non-viable idea" category.
Had it not been a Khadija-ocracy on the girls' team and a Frank-ocracy on the boys' team we could have seen this in action.
The pitfall to avoid is to evaluate each idea as it is generated in brainstorming.
Step three: Market evaluation
You may have a great product but is there a market for it? And if there is a market for it, is the market ready for it now?
You could have already set the parameters at the brainstorming step, where the product is being developed for a specific market: develop a comic for 12 year olds. If your product is aimed at children, your market evaluation should also consider the parents with the buying power.
Step four: Strategic analysis
So, you have a great product idea and it has a great market but is it in line with your business's strategy? The product may not be the right fit for your business.
You will look at the cost needed to develop the product and to bring it to market.
Step five: Product development and testing
This is when your product comes alive. You want to have a prototype, a tangible product. You may have to get experts onboard such as professional illustrators if your product is a comic.
Your prototype#s purpose is show where improvements are needed for your final product. As Sabrina pointed out, there were grammar and spelling mistakes along with very little French in her team's comic.
In a real-life situation, you may end up with a few prototypes as you keep on improving your product.
Step six: Market testing
At this point you have a product that you may consider to be final. You love the product, but remember that you may not be your target market.
When speaking to their target market, the boys' team asked one very good question "Is there anything that you'd change?"
At this stage, you can still make adjustment and develop improved versions of your product.
Businesses will often have a small launch to test how the market responds. Is the marketing effective? Is the price right?
Step seven: Commercialisation
So far, the product development journey has been resource-hungry… you've spent time and money.
How about starting to see some return on your investment?
At what price will you sell your product at? How many products do you need to sell to recoup your investment? How much sale and profit will you make in the next three months, six months or 12 months?
Step eight: Product launch
You may feel ready to start selling but how much do you need to produce? You may not wish to begin production for the first round of your product launch.
Pitching to the distributors was a great way for both teams to assess the demand for their product and determine how many of their comic books needed to go to print. No spoilers here, you will have to watch the episode to find out how many!
I always feel that it is a little harsh when candidates are put on the spot for a creative task and are given such a short time to do everything.
However if the candidates managed to go from brainstorming to product launch in a couple of days, think how much you can achieve if you follow the steps above!
Previous review:
Episide one: Be more Kayode
Hello fellow entrepreneur! I am the founder of VCCA, a firm of Chartered Accoutants helping entrepreneurs achieve profitable business growth by using accurate and timely financial information. I started my accounting career in 2011 and worked as financial auditor in London for a number of years. My real passion has always been in entrepreneurship and in 2018 I set up a specialist accountancy firm focusing on the needs of small business owners. I am now based in Cheltenham, and we work with businesses throughout the UK.