BUSINESS NEWS
Brexit: Get your finances in order fast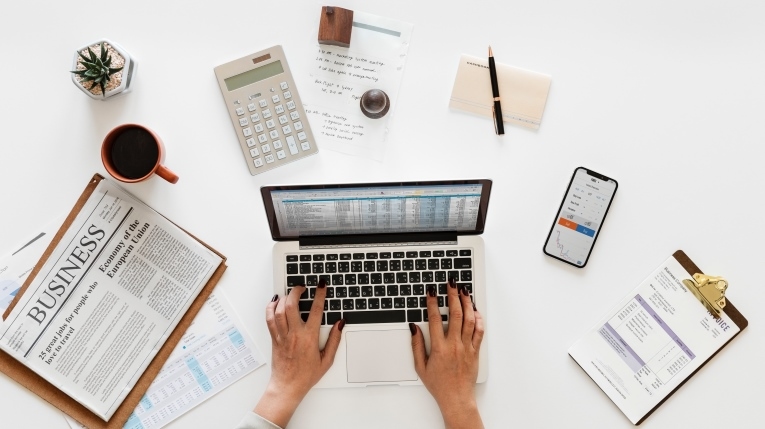 ---
Posted: Wed 30th Jan 2019
Now's the time to refinance your debt and ensure a reliable source of working capital, explains Rebecca Burn-Callander, business journalist and author of The Daily Telegraph Business Guide to Brexit (published in summer 2019).
With no deal yet decided, the nation's small firms are in Brexit limbo. No one truly knows what to expect on 1 April next year, when the UK wakes to its first morning outside the European Union.
This is why many business experts and trade bodies are advising Britain's business owners to take charge of their finances now, when there are still many available sources of capital, and terms remain favourable.
Debt refinancing
It's time to take a long, hard look at your working capital, advises David Slater, director of trade at accountancy firm KPMG. "If you have some decisions coming up around debt refinancing, don't wait," he says. "Do it now. The market for capital is likely to tighten if uncertainty continues. This is especially true if there is no deal."
Exporters with exposure to currency risk, or potential delays at our borders, should be particularly wary, he adds.
By creating "worst case scenario" models for working capital now, small business owners can ensure there's enough cash in the coffers to cope with any eventuality.
"It's time to take those 'no regret' decisions, like checking how you'll respond to a squeeze on working capital," Slater says. "Otherwise, a shortage of liquidity could lead to a lot of insolvencies."
Consider alternative sources of finance
When reviewing your banking relationships, it may be a good time to look further afield too for sources of additional finance. If there is an economic downturn post-Brexit, banks tend to be the first lenders to slash the amount companies can borrow, says Robert Gordon, CEO of financial services platform Hitachi Capital.
"It is for this reason that banks cannot and will not be the only source of finance for Britain's future," he claims. "Now is the time to be forward-thinking and consider alternative forms of finance for funding growth.
"For this to happen, businesses need to be willing to embrace forms of alternative finance, such as asset finance."
Many small business owners are already shopping around beyond the high street banks.
According to a recent report by the government-backed British Business Bank, just 1.7% of the nation's 5.7m small businesses applied for a bank loan last year. Meanwhile, asset financing and peer-to-peer lending deals rose 12% and 51% respectively.
Venture capital & private equity aren't going anywhere
If you're a talented entrepreneur with a solid business model, you'll always be able to source equity finance, according to Roger Wood, director of Midlands-focused venture capital fund Midven.
"I don't foresee Brexit having any impact whatsoever in this area," he says. "Good businesses will always find money. Arguably, there is actually too much money out there right now, looking for a good home."
His prediction is strengthened by the UK government's pledge to underwrite the EU-backed funding being channelled by UK venture capitalists and other equity funds. This guarantee stands until the end of 2020 and will be in force even in the event of a no-deal scenario.
There is certainly no sign that the prospect of Brexit has dampened demand yet: the British Business Bank research found that equity investments in small businesses rose 79% by value last year, up 12% on 2016.
Brexit Advice Service
Access content, events, advice and more to help you plan for the challenges and opportunities of Brexit with Enterprise Nation's Brexit Advice Service.