BLOG
Going back to work: How to keep your staff safe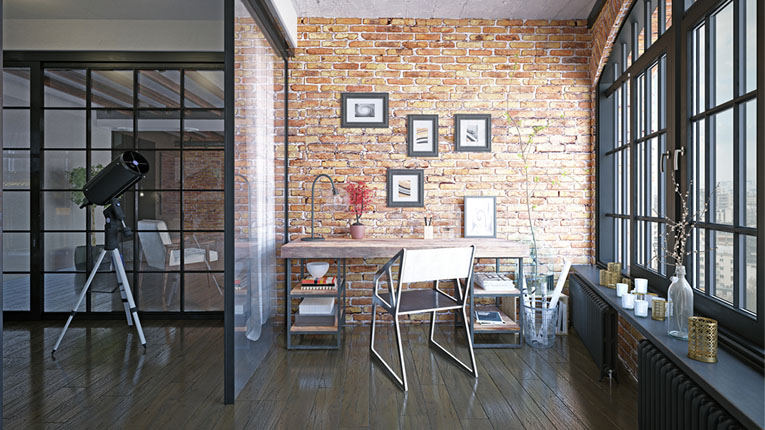 ---
Posted: Mon 22nd Mar 2021
As the UK Covid-19 pandemic is controlled, employers must plan how they can reopen their workplaces safely.
Many of us have spent the last 12 months in our social bubbles working from home. Now that the UK Covid-19 pandemic is subsiding, things are starting to open up again - with retail and outdoor hospitality opening in England from next month.
However, the thought of returning back to the workplace is likely to affect each of us in different ways. Some may feel relief in being able to get back to a sense of normality and to see people, but others may feel anxious and apprehensive about going outside and into the workplace again. A recent poll of employees by Honeywell and Wakefield identified that 71% of respondents feel apprehensive about going back to their workplaces.
So, what can employers do to make their staff feel safe in the workplace?. Here are some guidelines:
1. Have a Covid-19 risk assessment plan
Employers are required to have a strategy to prevent the spread of coronavirus in workplaces. This should be described in a Covid-19 risk assessment and should include steps such as:
Ensuring that staff observe two-metre social distancing wherever possible

If that is not viable, staff should observe one-metre social distancing with additional precautions

Frequent cleaning of surfaces, objects and communal areas

Extra hand washing facilities

Introducing one-way systems to minimise contact

Using screens or barriers between staff

Using back-to-back or side-to-side working (rather than face-to-face) whenever possible

Staggering start/end times

Collecting visitors' contact details for NHS Test and Trace
Detailed guidance is available for a number of different industries including construction, hospitality and manufacturing.
The government has provided similar specific guidance for the different industry sectors in Scotland, Wales and Northern Ireland.
2. Adopt flexible work patterns
The current advice from the government is that staff should work from home where reasonably practicable. However, there are exceptions and the Chartered Institute of Professional Development (CIPD) has stated that no one size fits all. It will depend on a range of factors, including the individual and their circumstances, the type of work in question and the work environment.
Employers have a legal responsibility to ensure that their staff are treated reasonably and fairly and should be as flexible as possible in regard to any Covid-related concerns that arise.
Covid-19 has enabled businesses to consider ways of working flexibly. As the lockdown eases the prospect of staff returning back to the workplace should enable businesses to discuss with staff any opportunities for more flexible ways of working.
3. Supporting staff
As stated above, staff may be apprehensive about going back to work for a variety of reasons including physical and mental health issues. For such staff additional support may be required. This may involve employers arranging:
A work visit before return, which may be useful in helping staff to familiarise themselves with any new office layouts and/or safety procedures. For larger organisations this may not be practical; a video presentation could be produced and circulated to staff to outlining any new office layouts and/or safety procedures that need to be followed.
A phased return back to workplace, which may involve staff initially working only a limited number of days a week in the workplace.
Staff with existing mental health issues may also need additional support from managers. The mental health charity Mind provides useful information and guidance on supporting staff with mental health issues. Free and impartial information on work-related health is also available from the Fit for Work.
Finally, remember whatever feelings staff have about returning to the workplace, they're all normal. If staff have any anxieties about returning to work, they should discuss their concerns with their manager. Their manager should be able to put staff at ease by sharing how the workplace has been made safe to return to work, and providing additional support if needed.
I am an experienced health and safety professional with over twenty years experience in the private, public and charity sectors. I run Imago Health and Safety Consultants, a bespoke health and safety and HR consultancy providing health and safety advice and guidance to start-ups and SMEs. In addition to advice and guidance we provide a range of other services to clients, including health and safety audits and inspections, risk and coshh assessments, supplier audits, health and safety accreditations, and health and safety training. I previously worked as a health and safety inspector for the Health and Safety Executive (HSE) for six years, providing health and safety advice and guidance to SMEs and large clients in a range of different industry sectors including food and drink, manufacturing, chemicals, construction, and public services. I also worked in a previous role as a senior health and safety consultant in the private sector I worked with clients in tech, retail, finance, hair and beauty and food and drink sectors providing practical and cost-effective steps to remove your health and safety hazards, reduce risks and keep businesses safe and compliant with UK health and safety legislation. I am also a chartered member of the Institution of Occupational Safety and Health (IOSH).